Our own Al Roker has been broadcasting from Abu Dhabi this week, and of course, he's already tracked down one of the city's star chefs: Bader Najeeb, a self-taught 19-year-old cook, who already has two shows.
Najeeb grew up watching his mom cook and "annoying her" in the kitchen, he says. But male chefs in the United Arab Emirates are pretty much unheard of: "Women are supposed to be in the kitchen, not men," Najeeb says.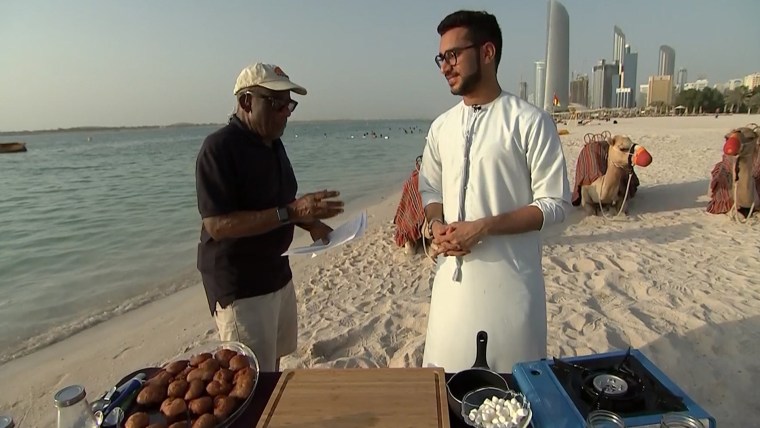 But soon after he showed off his skills in a high school entrepreneurial competition, an interview on a web site sparked several newspaper articles, good and bad, and generated loads of buzz—leading to two local television shows: "Extra Sugar" and "With Bader" (his full name is pronounced "Better Nah Jeeb").
Still, the chef is pursuing an undergraduate degree in business, which he figures will come in handy, whether he open a restaurant or get out of the field altogether.
Regardless of what he decides, this young man can cook, as he proved to Al on TODAY, where he shared this recipe for Rocky Road Camel Milk Hot Chocolate—yes, you read that right. Camel milk is becoming trendy in the Emirates, Najeeb says, adding that it tastes like regular cow's milk, only saltier, and it has less fat and more calcium.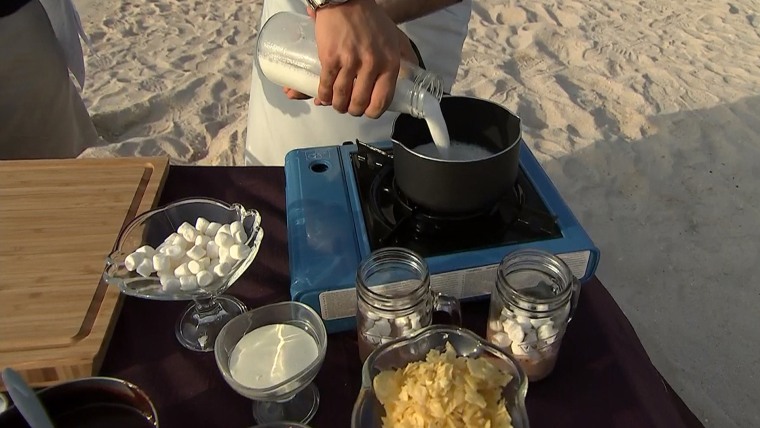 And if you start hearing more about camel milk in the United States, don't be surprised: It's being touted as one of the next super foods, and the first U.S. camel dairy farm, Oasis Camel Dairy, just opened in San Diego.
While you can camel milk stateside, primarily online, it's pricey—about $18 a pint!—so yes, you can use regular ole' fashioned cow's milk in the recipe, the chef says.