This Easter, a chocolate bunny will make its way into thousands of children's baskets. His ears will be the first thing to go, and there's a good chance it will be a parent biting them off. 
The sweet treats of Easter are a tradition in many households, and apparently it's not just the kids gobbling up the goods: 81 percent of parents admitted to stealing candy from their children, according to a nationwide survey by the National Confectioners Association.

TODAY's Natalie Morales confessed she's one of those guilty parents who dip into the kids' stash.
The NCA projects that $2.26 billion will be spent this Easter season, about 4 percent more than 2013 because of an extra three weeks of ad time this year.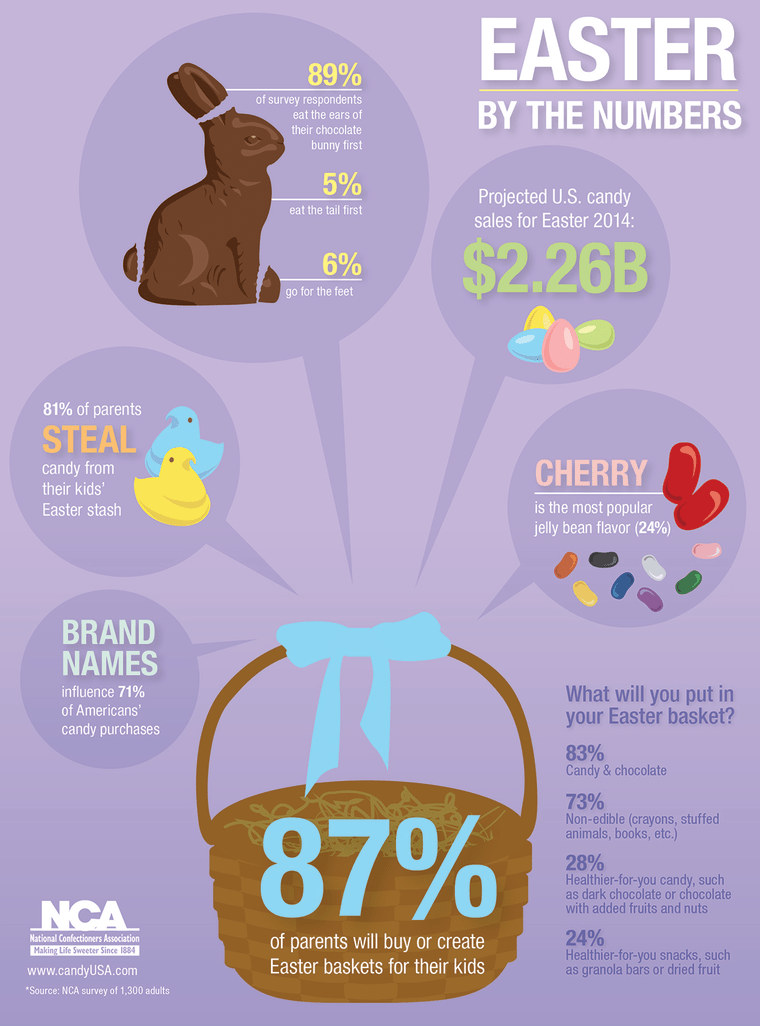 The annual survey also found that:
89 percent first eat the ears off of a chocolate Easter bunny; 6 percent eat the feet first, and 5 percent the tail.

24 percent listed cherry as their favorite jelly bean flavor; 19 percent named strawberry; 15 percent said licorice, and 12 percent said lemon.

While on the subject of jelly beans: 69 percent said they eat them one at a time, while 31 percent eat several at once.

Also, for those of you who were wondering: 52 percent said the Easter Bunny came first, while 48 percent said it was the Easter egg. Debate that one among yourselves.