Mention Burgundy and wine lovers will automatically think of chardonnay for the whites and pinot noir for the reds. The region wrote the book on the varieties and, though they are grown all over the world now, nothing quite compares with the wines of Burgundy. And because of that stature and limited production for many top wines, most people will also equate Burgundy with sky-high prices.
But there's a delightful third wheel among Burgundian wines, the little-known Bourgogne aligoté, a fresh, easy-to-drink white that is far less expensive than most chardonnays and used to see service as a mixing wine with crème de casis to make kir. Although I'm going to mention a couple of them, keep in mind that production of aligoté is small, so you shouldn't hesitate to try other examples you might find in your local wine store.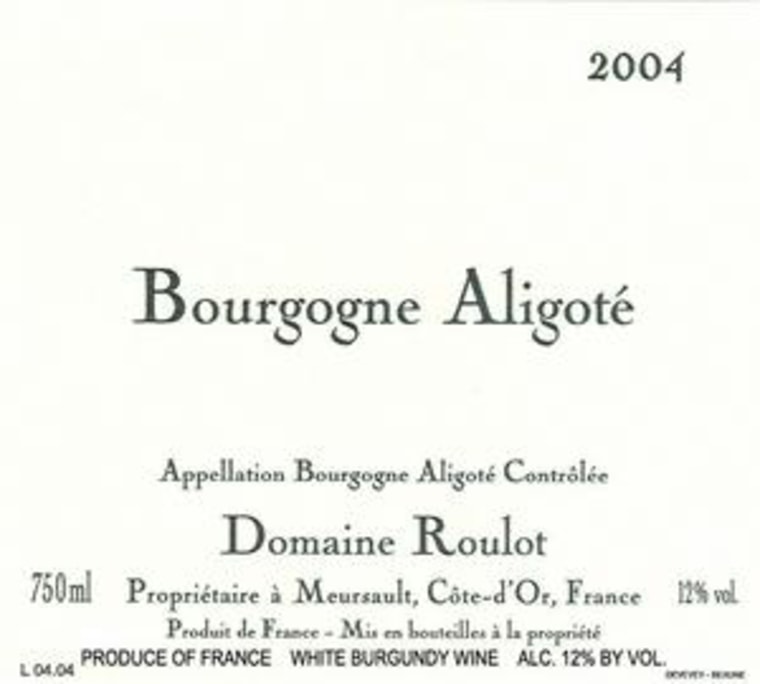 I first tasted aligoté (pronounced ah-lee-gaw-TAY) some years ago on a trip through Burgundy, where it didn't leave much of an impression. And why would it with all that great chardonnay and pinot noir to taste at just about every turn, at prices that were somewhat more reasonable than they are today?
Fast forward to 2006. At the wine store Crush in midtown Manhattan, Lyle Fass, the wine director, included a bottle of the 2005 Bourgogne Aligoté from Domaine Roulot among a selection of wines he thought I should try not long ago. Roulot is a famous old property known especially for its Mersault, a chardonnay that takes its name from the village where it is grown.
While the great chardonnays of Burgundy benefit from time in the bottle as they evolve, aligoté is meant for drinking young and this one is made without oak. Distinctively un-chardonnay-like, it reminded me a bit of sauvignon blanc without the grassy quality, and of crisp, fresh muscadet from the Loire Valley.
In its aromas, Roulot's aligoté shows minerals and a slightly nutty quality that is often found in the wine. In the mouth, white peach, pear and lime are framed by an impressive minerality that lingers after each sip. The wine is clean and focused and is an excellent value at about $14.
Serve it as an aperitif and enjoy it with most simple fish and shellfish dishes, as well as white meats. It's available at Crush in New York (crushwineco.com), and is imported by Michael Skurnik Wines (skurnikwines.com).
Another aligoté of note is made by Alice and Olivier De Moor in Chablis. It's available only in New York and is imported by Vintage 59 Imports (vintages59.com).
With wines of this quality, it's a shame that aligoté production has been declining. So don't hesitate to try this underrated Burgundy while you still can.
Edward Deitch's wine column appears Wednesdays. He welcomes comments from readers. Write to him at EdwardDeitch