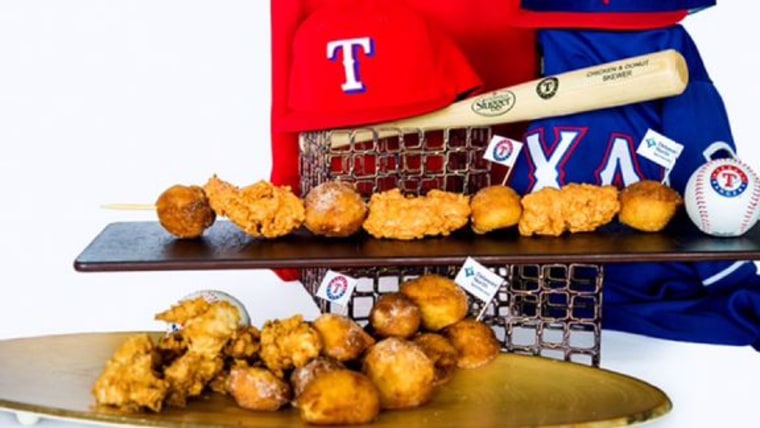 Forget the peanuts and Cracker Jacks — when baseball season starts on Sunday, you'll be buying the likes of chicken and doughnut skewers. In 2016, it's clear the 100-plus year-old "Take Me Out to the Ballgame" is due for a re-write and baseball fans, a future quadruple bypass.
It's not just the players who are getting bigger and more outrageous — so is ballpark food across Major League Baseball.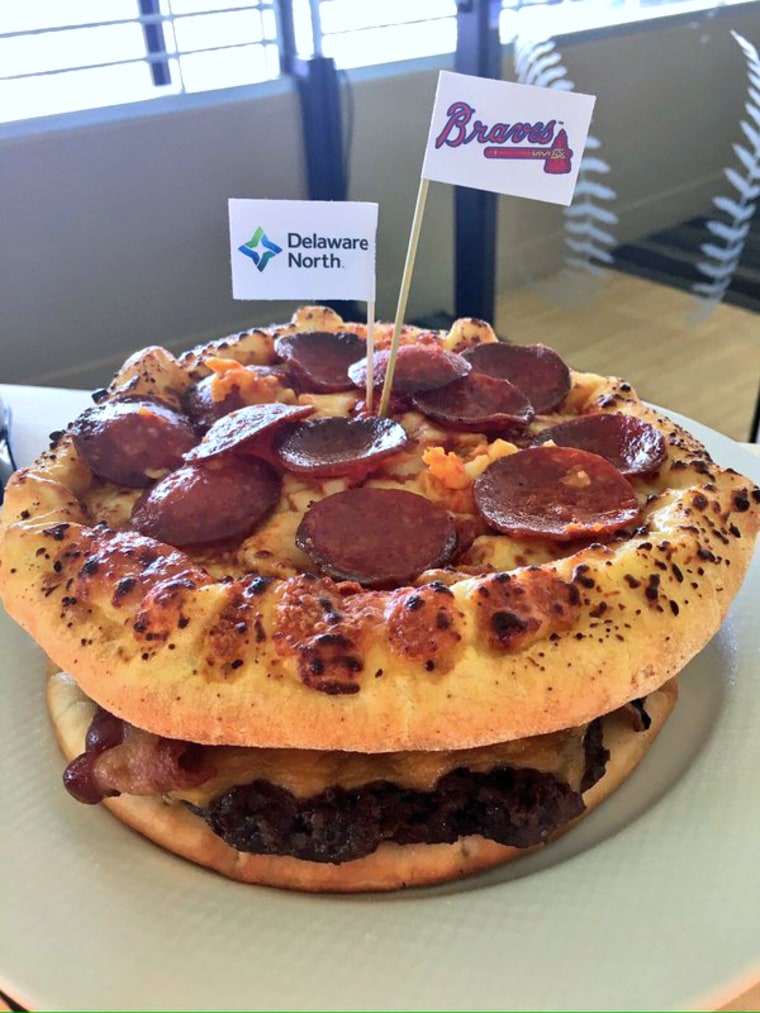 The caloric cuisine is popping up all across the country, starting down south in Atlanta, where the Braves will debut the "Burgerizza," a 20-ounce hamburger patty draped with five slices of bacon and sandwiched between two eight-inch pepperoni pizzas — all for the bargain price of $26.
North of the border, Toronto is making a double play. Their menu includes Buffalo cauliflower poutine covered in its namesake spicy sauce and the proverbial cherry on top: cheese curds, gravy and scallions. Jays fans can also feast on chicken and waffles sticks drizzled with maple Sriracha.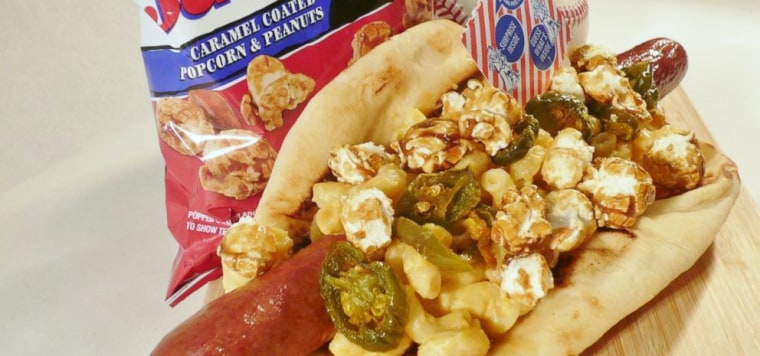 However, in the culinary capital of the country, the New York Mets have gone a different direction, allowing their food stars to shine. Mets Executive VP Lou DePaoli told TODAY.com, "Besides our pitching staff and being the defending NL Champs, we're known for our food and we think it's the best in baseball."
Aramark's senior executive chef at Citi Field Patrick Schaeffer has called Big Apple celebs like Momofuku's David Chang, Milk Bar's baking guru Christina Tosi and "Magician of Meat" Pat LaFrieda up to the plate.
The Queens team is no doubt the king of cuisine when it comes to America's favorite pastime. "We try to make the Mets fan experience match what they would get from any restaurant anywhere in the world," Schaeffer told TODAY.
LaFrieda, who supplies meat to some of NYC's best steakhouses and burger joints, agrees: "The gimmicky thing might work once or twice, but you have to serve the same quality food day in and day out and that's the charm."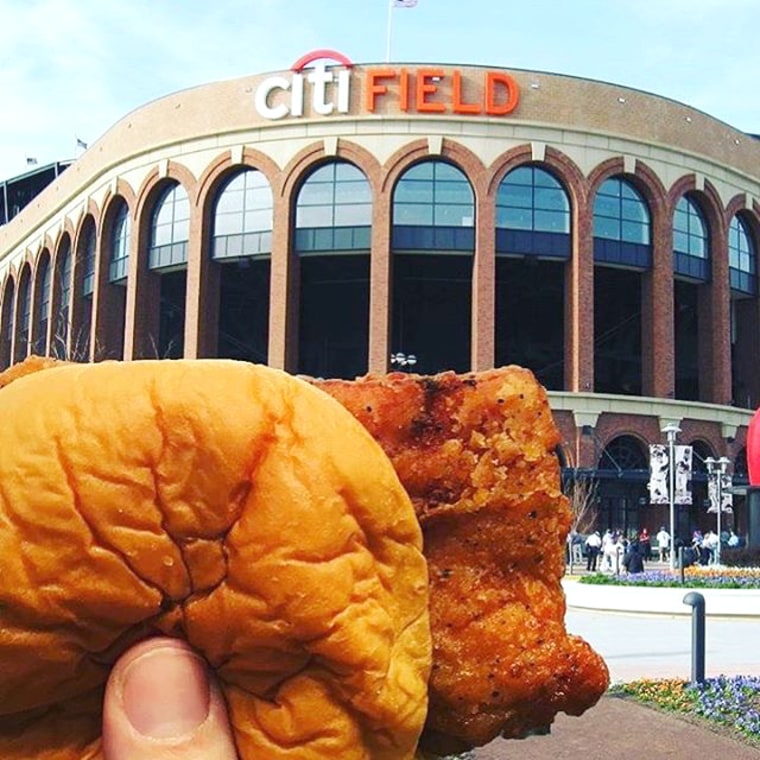 At Citifield, main offerings include Chang's spicy fried chicken sandwich, Rao's pizzaiolo hero with roasted short rib and LaFrieda's filet mignon sandwich, plus desserts such as the Arancini Bro's Nutella-stuffed rice balls or thick cut bacon coated in peanut butter and pretzel bits from Pig Guy NYC.
If you're not drooling yet, there's also Shake Shack's 'Smoke Shack' burger topped with bacon, cheese and diced cherry peppers.
Of course, if you're still searching for Cracker Jacks, Pittsburgh is the place for you — this season, the Pirates are after all offering its own twist on the classic ballpark combo, the Cracker Jack and Mac Dog.