Burger King took another very direct swipe at Wendy's Friday.
The fast food giant just announced that select locations in Los Angeles, Miami and New York City will be giving away 10-piece spicy chicken nuggetson Oct. 13 from noon until closing — but only to customers named ... wait for it ... Wendy!
Shade. Thrown.
To all you wonderful Wendys out there: All you have to do is show up with a valid ID to one of the participating locations in the aforementioned cities.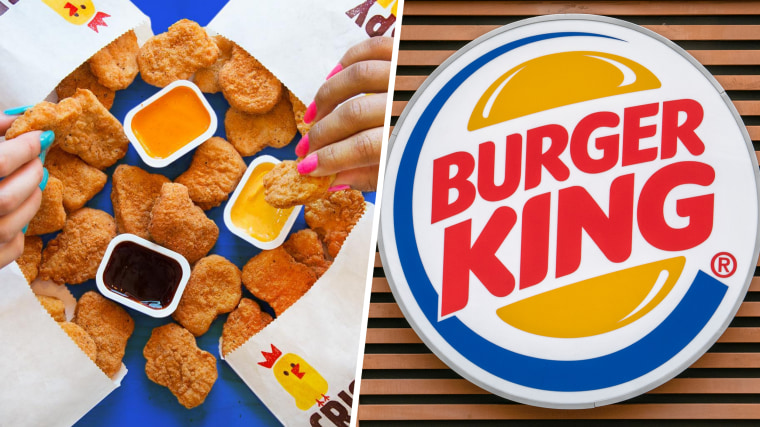 You may recall that Wendy's got some flack from customers earlier this year for discontinuing their popular spicy chicken nuggets.
Many were none too pleased when it happened — and some are still angry over the chain's decision to remove the finger food from the menu.
Burger King heard fans' cries loud and clear and responded by launching its own version of spicy chicken nuggets this week — and the chain isn't even pretending not to take aim at Wendy's in its advertising.
Billboards strategically placed near Wendy's locations are just one sign that the burger chain is taking the gloves off in this epic battle.
"We know there is an appetite for Spicy Chicken Nuggets, our competitors have launched similar products in the past, and fans will be excited for this delicious product at Burger King restaurants," Burger King's North American brand president Alex Macedo said in a press release.
Burger King's new nuggets are made with a spicy breading and will be available as a 10-piece with a recommended price of $1.49. If you've been craving some spice in your nuggets, you may want to run to your local Burger King — while they're currently available nationwide, they're only expected to be around for a limited time. (But maybe McDonald's will pick them up after that...?)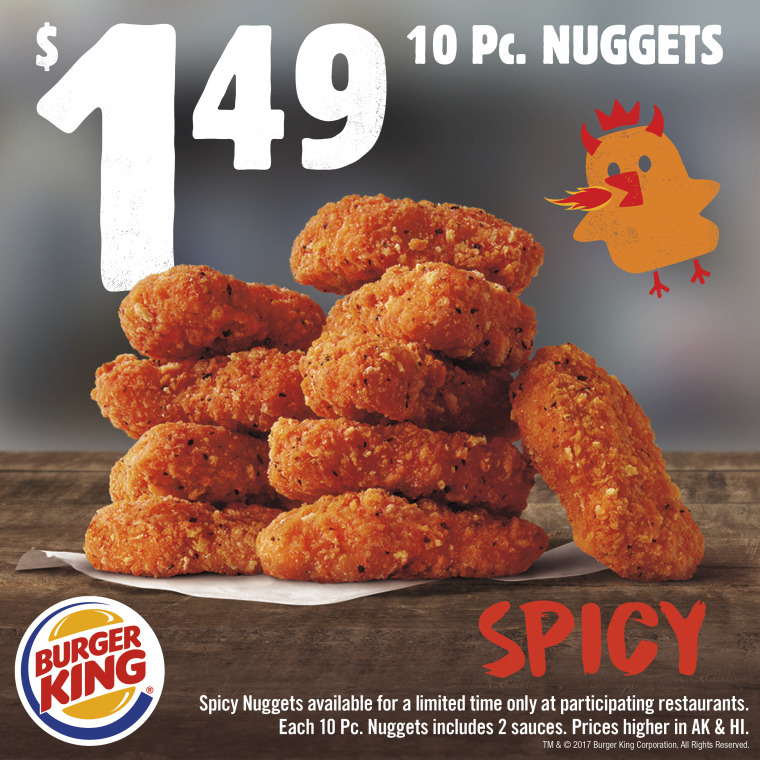 Not to be completely outdone, Wendy's just launched a new chicken item, too: breast meat chicken tenders with a "S'Awesome" sauce that's described in a press release as "tangy, sweet and smoky."
For a limited time, you can get the meal, which includes three tenders, small fries and a small drink, for $5 at participating locations.
Will the chicken tender/nugget battle ever end? The world may never know.
This article was originally published on Oct. 10, 2017.