If your idea of a great Halloween is being terrified by a crowd of clowns, then it's your lucky day. Burger King is offering just that — and a free Whopper, too.
On Oct. 31, the Whopper chain is holding its first annual "Scary Clown Night" at select locations in Boston, Miami, Los Angeles, Austin, Texas and Salt Lake City.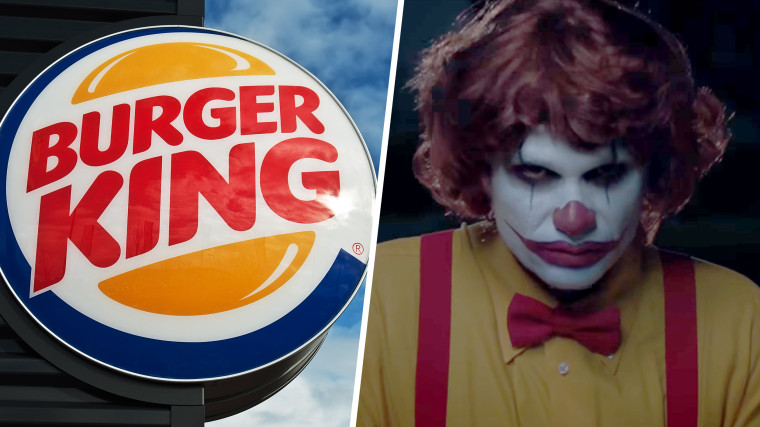 Circus enthusiasts dressed up as clowns can visit any participating location on Halloween, from 7 p.m. to close, to score a free Whopper. But there's a bit of a catch. The promotion is limited to the first 500 guests so you better get to your local BK early.
Burger King's video promoting Scary Clown Night is actually scary enough. A child is seen biking through the streets at night, because of course, when a clown dressed in yellow and red (sound familiar?) creeps him behind him on a tiny bike. The video's tagline — "Come as a clown, eat like a king" — might just be another little jab at their arch (pun intended) rival.
Play your cards right and you might just score a lot of free food this Halloween.
Chipotle Mexican Grill is bringing back its popular BOOrito deal this year, where anyone can put on a costume, stop by a Chipotle after 3 p.m. on Oct. 31, and score a burrito, bowl, salad or an order of tacos for just $3. Who says you can't repurpose that Burger King clown costume at Chipotle after?
Burger King is making an annual habit of having a little fun on Halloween. Last year, a Burger King location in Queens, New York dressed as McDonald's for the holiday.