Tired of your beloved pup begging for meal scraps? Burger King has just introduced a new and truly savory solution.
On the heels of the chain's partnership with food delivery service DoorDash, the Whopper restaurant announced that its latest tasty treat isn't for people, rather, it's only for man's best friend.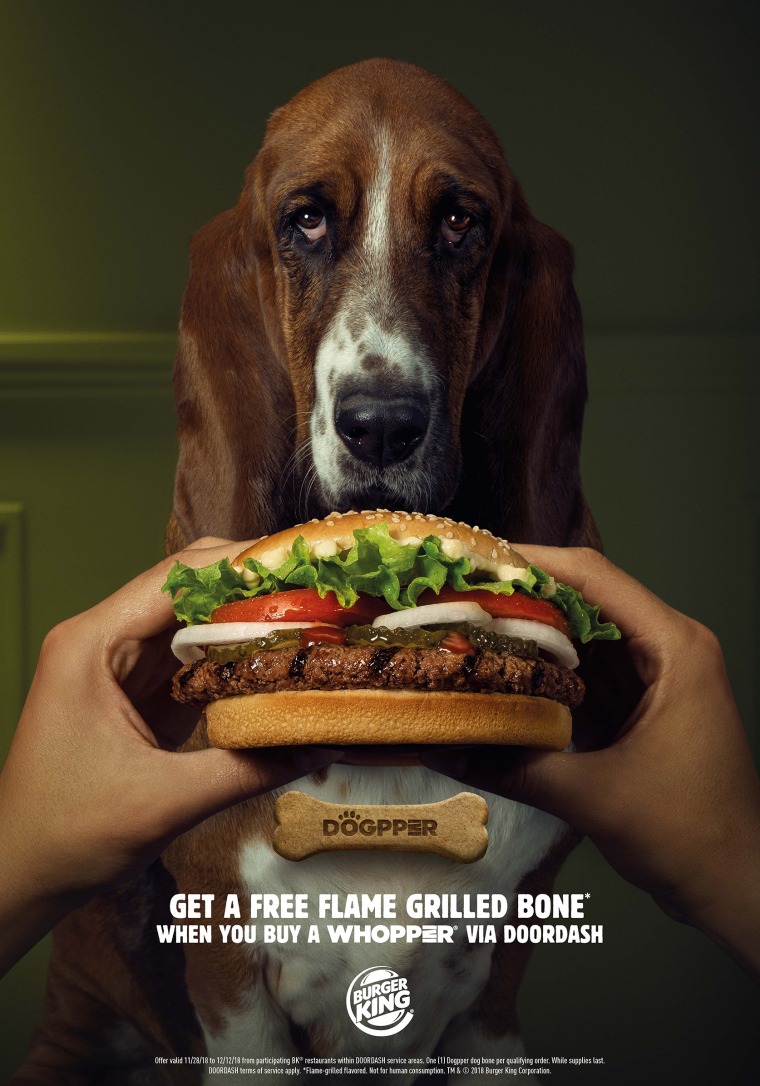 The "Dogpper" (that's a spin on the words "dog" and "Whopper," just in case that wasn't clear) is a flame-grilled, Whopper-flavored biscuit bone that's made just for dogs.
The crunchy treat, according to a Burger King spokesperson, is made with oat flour, brown rice flour, real beef, cheddar cheese, eggs and sesame seeds. But, again, it's only for the dog — so the chain is not recommending (or advising) that owners munch along on the treats with their furry friends. On the other hand, humans are welcome to enjoy Burger King's other burger creations, like the Green Bay Whopper Sandwich, which boasts an incredible amount of cheese: eight slices to be exact.
To get your paws on a Dogpper, humans just have to order an actual Whopper through DoorDash. If you use the code "DOGPPER" now through Dec. 4, the app won't charge a delivery fee on orders over $10.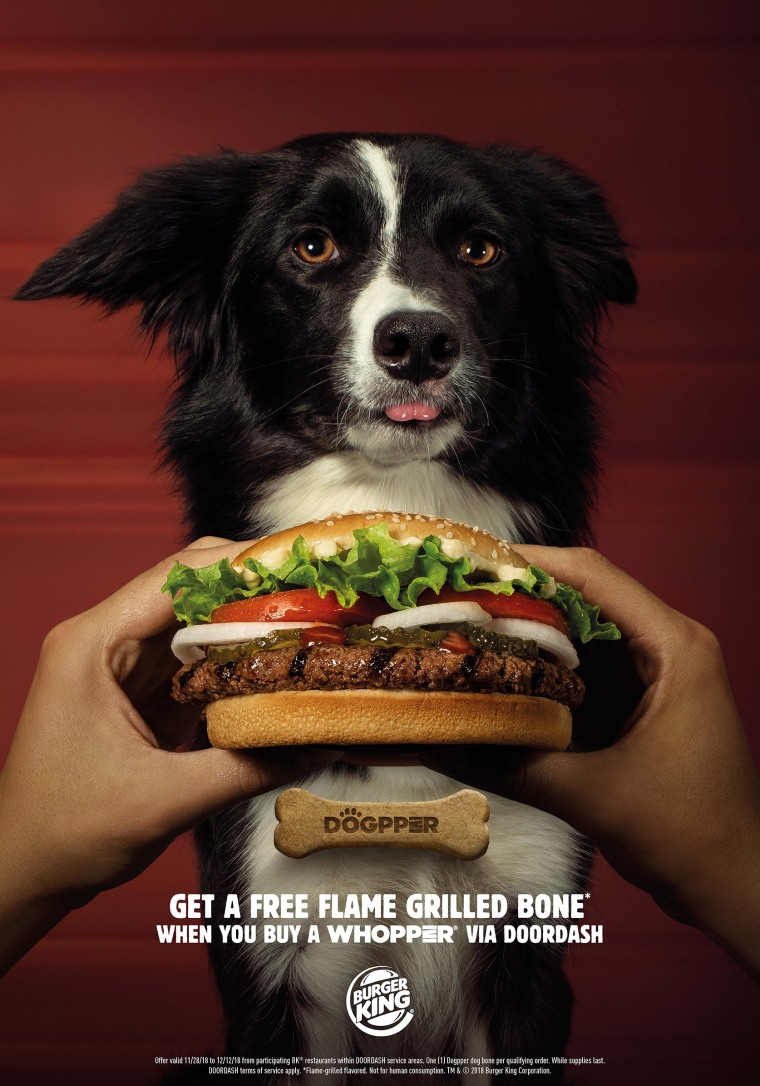 Earlier this month, BK began promoting its new delivery service with some pretty unique ads. The chain showed actual photos from accidents where cars had crashed into restaurants with the phrase, "Leave it [as in delivery] to us." Some took issue with the fact that the ads were glamorizing potentially hazardous driving behavior.
But the new Burger King promotion is less likely to offend anyone, particularly animal lovers.
The chain did, however, create a bit of confusion on Twitter when it simultaneously posted some very important news on the same day of its Dogpper announcement.
Perhaps there's a dog manning ( ... or dogging?) the chain's social media accounts?
Some tweeters mistook the nonsensical rant as a reaction to another fast food battle between the King and arch rival Wendy's.
But Burger King's social media managers (or their dogs) wouldn't disclose any details.
Some pups could probably outdo humans with their typing skills, anyway.
OK, we admit that's pretty far fetched. But we really, really like the visual.