You may not be able to teach an old dog new tricks, but you can apparently teach a 62-year-old fast food franchise to expand its menu.
On Wednesday, Burger King unleashed the news that it would roll out its first grilled hot dogs on February 23 (though it has been testing them around the U.S. since spring 2015).
"We haven't been as excited about a product announced like this in a long, long time," said Burger King North America President Alex Macedo, whose company partnered with Oscar Mayer to sell the 100 percent beef hot dogs for $1.99. (Cue the Oscar Mayer 1970s jingle.)
Bonus treat: There'll be a chili cheese dog on sale, too, for $2.29.
MORE: Crusoe, the 'spokeswiener' dachshund, is taking the Super Bowl by storm
"Instead of boiling a hot dog in water, we can grill it just like you would at a backyard barbecue," Macedo told The New York Times. "It made all the sense in the world for us."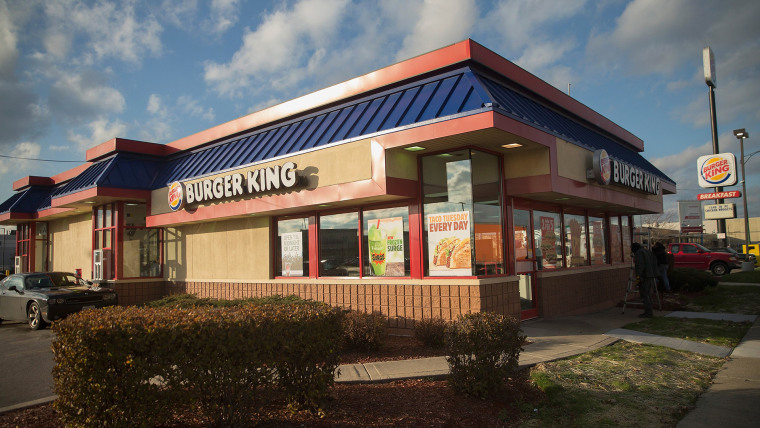 By introducing wieners to the regular menu at its 7,100 locations, Burger King will become the biggest restaurant seller of hot dogs in the country, says USA Today. Macedo noted that over 20 billion hot dogs (compared with 50 billion burgers) are sold in the U.S. each year, though not many fast food locations make them part of the regular menu.
We also hear (via Twitter only) that Burger King may be looking for a hot dog spokesperson in Rebel Wilson:
But they seem to already have one — the company hired Snoop Dogg (natch) to instruct employees about how to handle the new item for an internal training video, which was released publicly after it leaked online:
The Times noted that Burger King is partially owned by a private equity group that also partly owns Kraft Heinz, a company that produces many of the condiments people will be using with the new item. We're pretty certain this isn't a case of the tail wagging the dog, though maybe we're barking up the wrong tree with that one. Remember Heinz's hot dog-heavy Super Bowl 50 ad?
MORE: Burger King calls for 'peace' with McDonald's — could it lead to the McWhopper?
Macedo noted that customers have been asking the chain to add flame-broiled franks to its menu for a long time, but it took until 2014 for the company to learn how to obey the commands of its masters.
Now that they've succeeded, all we can say is: Good dog! Good dog!
Follow Randee Dawn on Twitter.