Call it an indecent proposal.
Burger King has taken out full-page ads in The New York Times and Chicago Tribune featuring an open letter to arch-rival McDonald's, calling for the companies to "end the beef."
It's all in honor of The International Day of Peace (World Peace Day) on September 21, which, as one would expect, celebrates peace. This year's theme is "Partnerships for Peace — Dignity for All," and so the king is taking it as a cue to declare a temporary ceasefire in the fast food feud with the golden arches.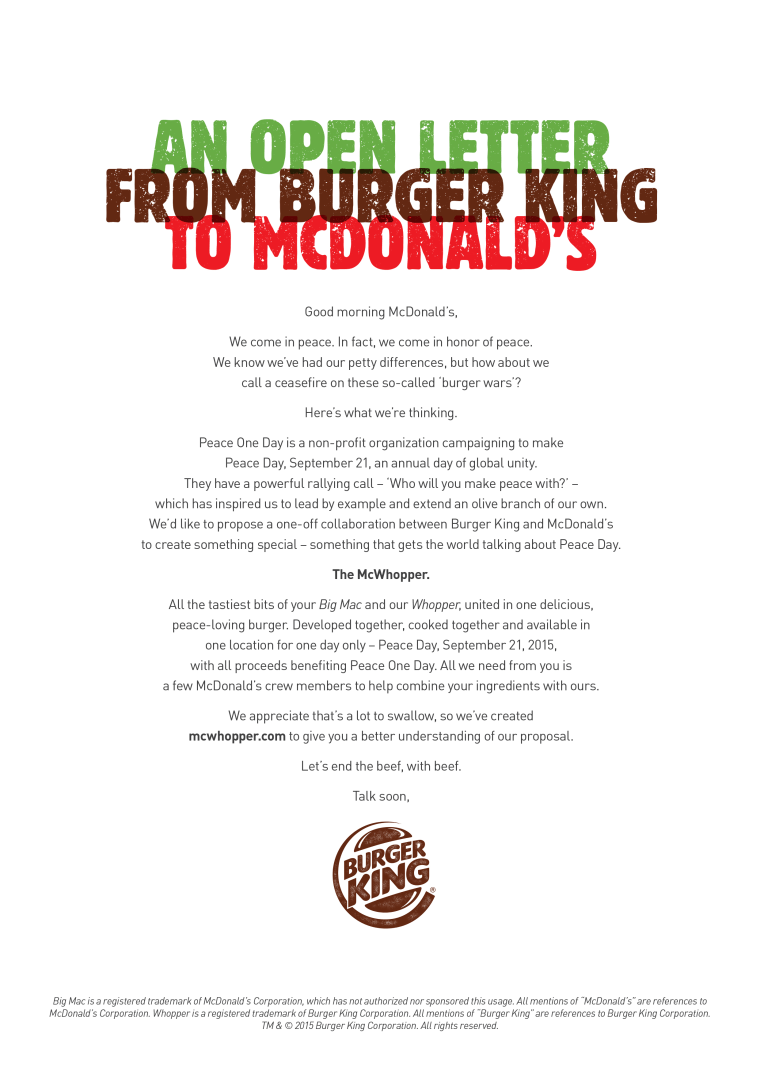 And to consummate this unholy union, Burger King suggests creating the McWhopper — that's right, a Whopper-Big Mac hybrid burger.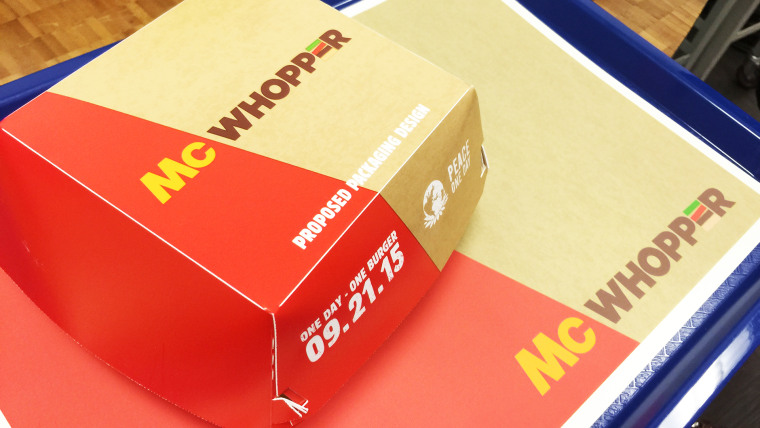 TODAY got a sneak peek at what the McWhopper would look like — and taste like.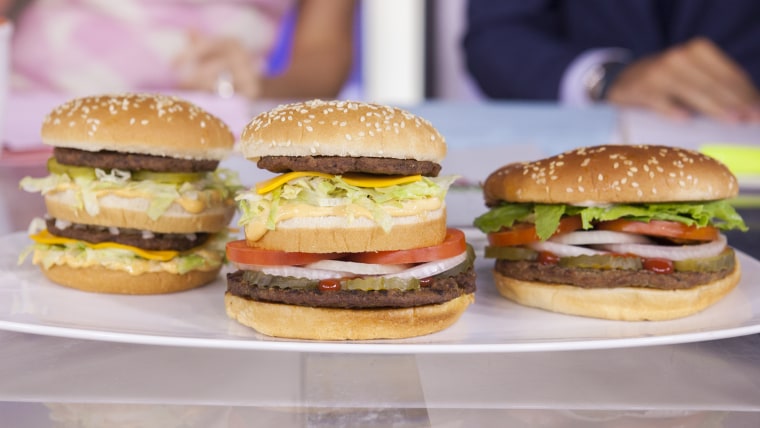 "It's really good," Dylan Dreyer said about the monster burger. "I think I was able to taste it all."
But will the McWhopper really hit the menu of a burger joint near you? Not so fast. McDonald's CEO Steve Easterbrook responded to Burger King's idea on Facebook Wednesday morning.
"We love the intention but think our two brands could do something bigger to make a difference," Easterbrook writes. "We'll be in touch."