Yearning for pasta, but not so keen on experimenting with "sketti?" Serve up a steaming plate of pasta on National Linguine Day, which takes place annually on September 15 (its origin, unfortunately, is unknown). Linguine, the stretched-out cousin of fettuccine, is well-suited for the transition into fall, as it pairs perfectly with seafood and pesto.
Commonly spelled as "linguini," linguine got its name for its birthplace and its looks. The pasta originated in Genoa and the Liguria region of Italy. And "linguine" means "little tongues" in Italian — a fitting description for these thin, flat noodles. One word of advice: Watch this pasta closely when cooking, since the noodles' fragility means they're also easy to burn.
And because man cannot live on linguine alone (though that doesn't sound so bad), we're including a few more pasta recipes, so you can keep celebrating the Italian staple throughout the fall.
Linguine with garlic, shrimp and spinach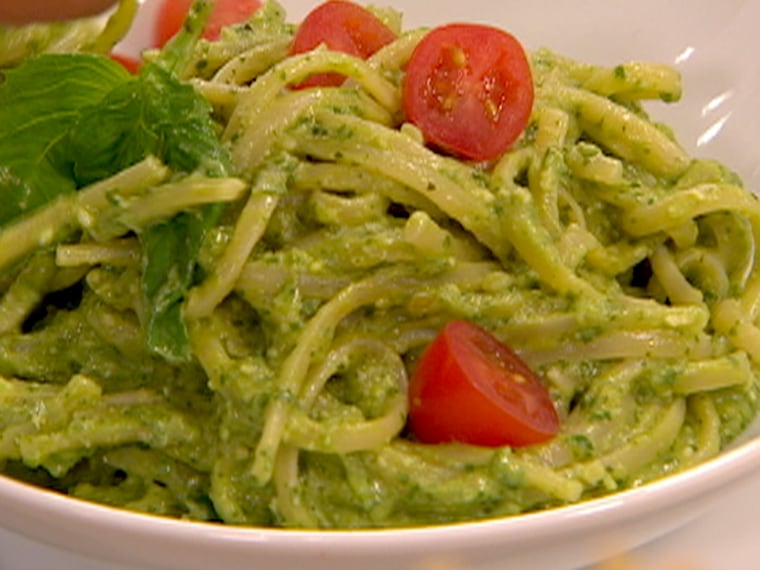 Avocado pesto pasta with linguine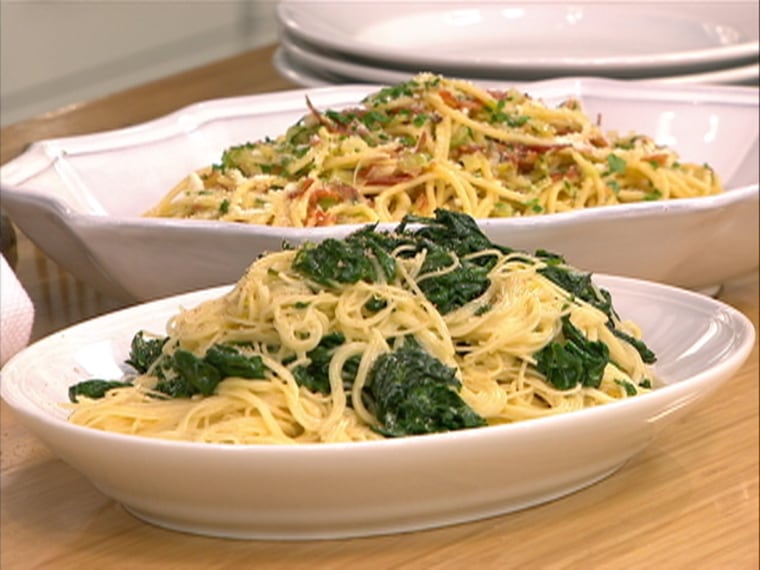 Tagliatelle with peas, pecorino, chili and mint
Spaghetti with leeks, bacon and eggs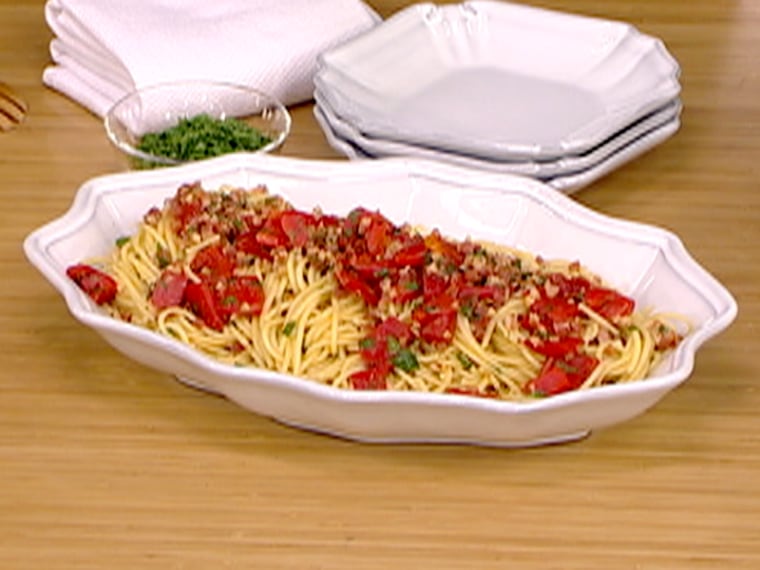 Pasta with pancetta, parsley, and peppers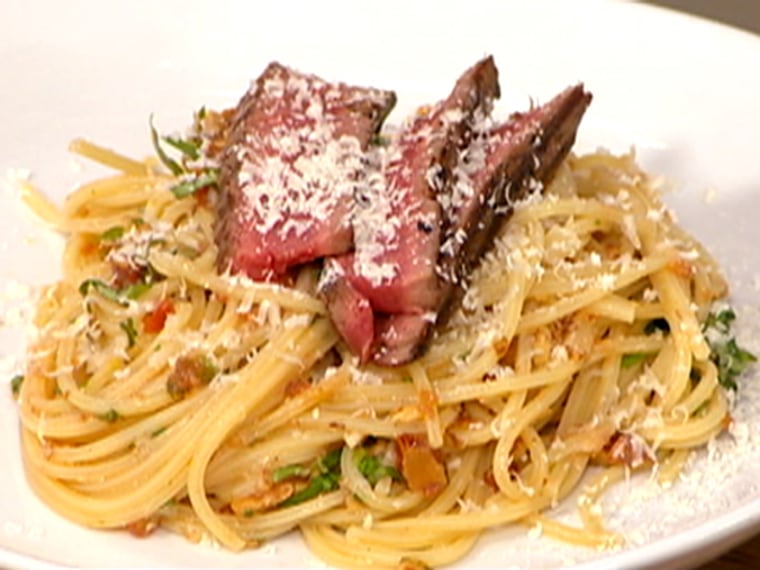 Spaghetti with beef, smoked almonds and basil
Noodle paella with sweet Italian sausage, shrimp, halibut and clams
More:
'Sketti': Would you eat ketchup, butter and noodles?
Sip a $9 bargain wine with pasta and red sauce
What's that vegetable? Chicory, perfect with pasta