On Monday morning Anheuser-Busch's Cartersville, Georgia, brewery traded in hops for helping hands.
In the wake of Hurricane Harvey, the beer-maker's emergency water program has sent over 155,000 cans of drinking water to Baton Rouge, Louisiana, and Arlington, Texas, to help those in need.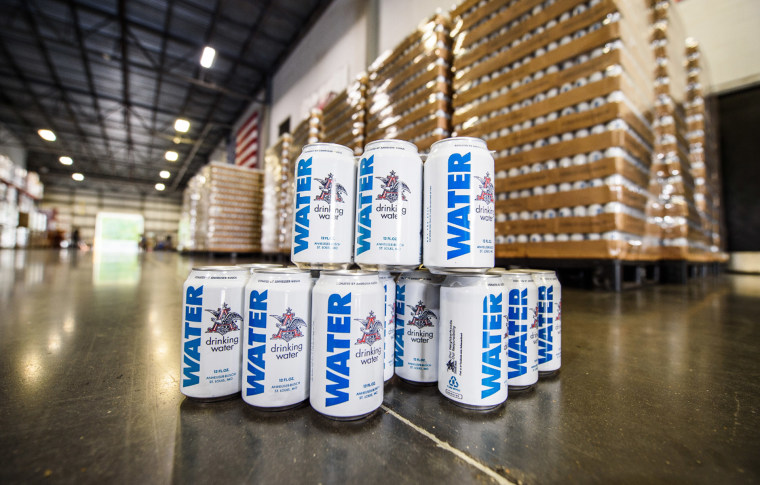 "Since 1988 we have donated an excess of 76 million cans of clean drinking water," Bill Bradley, Anheuser-Busch's VP of Community Affairs, told TODAY. "The Cartersville location is our designated brewery for the emergency water program — it's something we're very proud of."
The Cartersville location, which opened in 1993, serves Georgia, Alabama, Florida, Tennessee and South Carolina. The location typically shuts down beer production twice per year to produce cans of emergency drinking water, but they will increase production if it's needed. This particular brewery sends out approximately 250 trucks per day with shipments of beer — trucks that are now being put to work for the communities impacted by Harvey.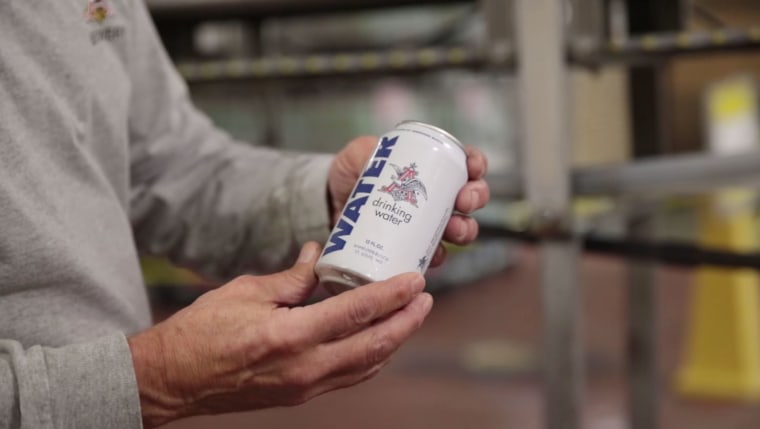 Bradley stressed that the relief efforts are only possible because of Anheuser-Busch's partnership with the American Red Cross, which Bradley says has been in place for over 100 years, as well as the company's network of independent distributors.
"We have an excess of 400 independent distributors throughout the U.S. [that] allow us to do this," said Bradley. "It would be so much more difficult to do it without them at the local level."
Specifically, Bradley says Mockler Beverage Company of Baton Rouge, Louisiana, and Ben E. Keith of Dallas, Texas, will play integral roles in providing relief to those impacted by Hurricane Harvey due to their proximity to the crisis.
We'll drink to that!