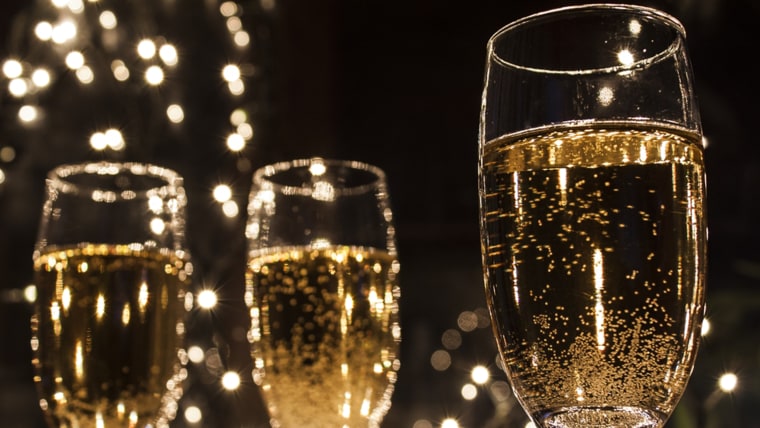 Why save sparkling wine for a celebration? Better yet, why spring for Champagne when there are so many delicious (and cheaper!) bubbly wines out there? "Affordable sparkling wines can stand on their own," says Chris Adams, CEO of venerable New York wine retailer Sherry-Lehmann. "They go with so many different foods: You can take them on a picnic, to the beach, or drink them with dessert."
Sure, prosecco is one well-known Champagne alternative—and we'll give you a couple of great recommendations for it below—but there are many more terrific bubblies beyond the Italian standby. Stock up on these six stellar sparkling wines this summer. None will cost you more than $15, and some are even $8 and under:
Bohigas Brut Reserva Cava ($15)
"I'm most excited about Spanish cava right now," says Blake Leonard, certified sommelier with family-owned Stew Leonard's Wines. "It's made using the same method as Champagne, and it has the same high quality for a fraction of the price." Bohigas cava is crisp and dry with a hint of fruit, offering a little more complexity than prosecco.
Jaume Serra, Cristalino Cava Brut ($8)
For $8 a bottle, you might not expect such an elegant pairing of floral and citrus, but Jaume Serra's Cristalino Cava is one of Adams' top picks from Spain. "It's very complex and aromatic," he says.
Coppola Sofia Blanc de Blancs 2012 ($15)
Adams also manages to find great values for sparkling wine in California, where filmmaker and winemaker Francis Ford Coppola uses a blend of pinot blanc, muscat and riesling grapes to make his Sofia sparkler. "The grapes aren't what you would expect, but the flavor profile is delicious," says Adams.
Veuve du Vernay Brut Blanc de Blancs ($7)
Even in France, Leonard goes for sparkling wine values from Burgundy instead of always opting for Champagne. Veuve du Vernay is crisp and zesty, with notes of apple and pear—and it's only $7!
Ponte Prosecco ($13)
"Prosecco appeals to so many palates because it's meant to be enjoyed young. It's a fresh and fruity wine," says Leonard. She loves the lush but refreshing bubbliness of Ponte Prosecco as an all-occasion starter that's lighter on the palate than Champagne.
Zardetto Conegliano, Prosecco Brut NV ($12)
"I can't get enough of Zardetto Prosecco—thousands of cases fly off the shelves here," Adams says. He loves the gorgeous peach aromas and clean bubbles of this Venetian favorite.