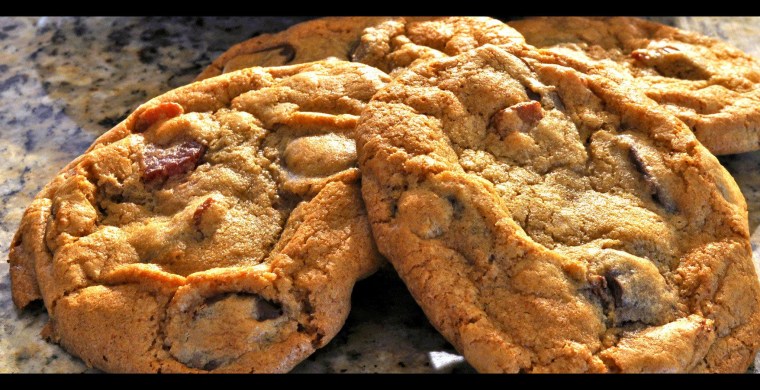 We all know we're celebrating a very important holiday this weekend. Labor Day? Well, sure. But we're thinking of a celebration that's a bit more international (and downright delicious) in its scope — International Bacon Day!
It is more or less your duty today to break out the frying pan and indulge in the scrumptiousness of a well-salted strip of pork belly. Vegetarians, should they feel left out of the bacon brigade, can get in on the action with fakon, or even bacon-scented lip balm and bar soap (just a small sampling of all the bacon-related products out there).
A recent phenomenon, International Bacon Day (which always falls on the Saturday before Labor Day) doesn't have the storied past of some other food holidays. This particular bacon fete started in January 2004, when University of Colorado Boulder graduate student Alexa Halford was sitting around with classmates Seth Rittenhouse and Evan Salim.
"As I recall, Seth was sitting on the couch and said, 'Bacon is delicious, there should be a day dedicated to bacon.' Evan responded with something like, 'Seth you are a genius, we should totally have a day dedicated to bacon,'" Halford told TODAY.com.
Labor Day weekend was the only time of year that the bacon-obsessed gang, who dubbed themselves "Alexa and the Bacon Boys," could get together and cook. Celebrating on the Saturday before the national holiday gave everyone a couple of days to recover from their pork-induced commas.
And so, with the help of a blog and friendships around the world, another food holiday was born.
Though the original group isn't always able to celebrate together as they were in year's past, a fervent Bacon Day following has continued to spread the tradition.
"International Bacon Day is a pretty big affair," said BaconToday.com's Brianne Rivlin. "Some people just like to go to restaurants that have a plethora of bacon dishes and they order them all. Others will throw a big party in celebration and make bacon dishes and bacon drinks."
Bacon drinks? Sure, anything is possible on a day dedicated to cured meat. Follow suit and celebrate Bacon Day in your home with this collection of delectable recipes. Now bring on the bacon!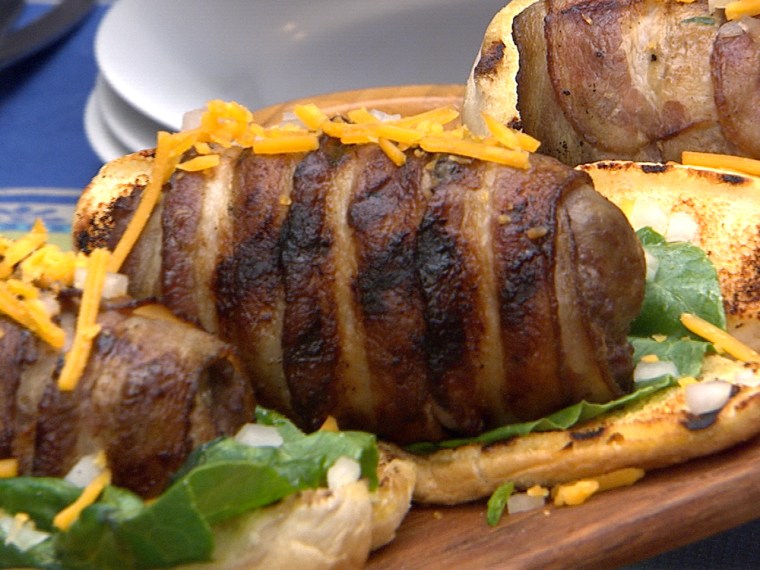 Sunny's bacon burger dog
Get the recipe
Super mac and cheese with smoked bacon, veggies and crunchy bacon crumbs
Moink balls (Italian-style meatballs wrapped in bacon)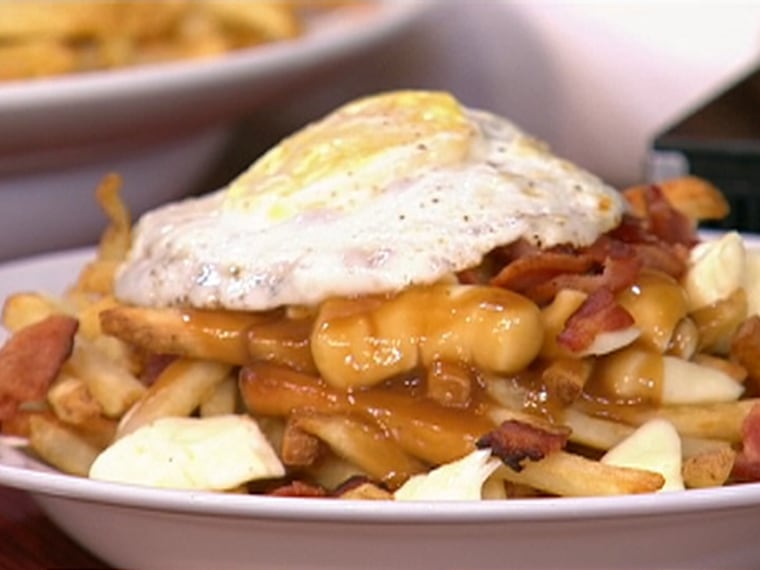 Morning poutine: Fries, cheese, bacon and gravy with over-easy eggs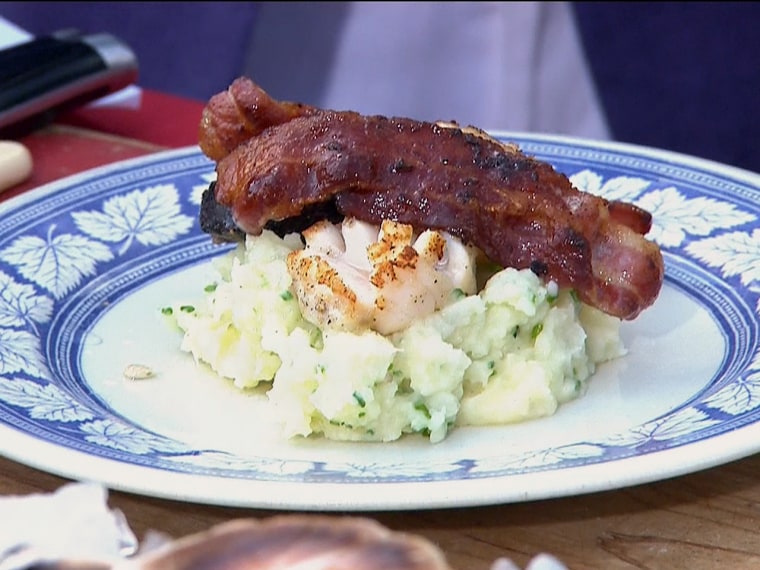 Jamie Oliver's scallops and turnip mashed potatoes topped with bacon
Roast Cornish hen draped in bacon with acorn squash, chestnuts, radicchio
Bacon chocolate chip cookies
Courtesy of Peterbrooke Chocolatier of Winter Park by Chocolatier Kevin Wray
Ingredients:
1 lb of thick cut maple-smoked or smoked bacon
3 cups Peterbrooke 64% semisweet baking chips
4 cups all-purpose flour
1 teaspoon baking soda
1 teaspoon salt
1 1/2 cups unsalted butter, melted
1 cup white sugar
1 cup packed dark brown sugar
1 cup packed light brown sugar
2 tablespoons vanilla extract
2 eggs
2 egg yolks
Preparation:
Preheat the oven to 325 degrees F
Cook bacon until crispy and place on paper towels to drain grease
Grease cookie sheet
Sift the flour, baking soda and salt together and set aside
In a medium bowl, cream together the melted butter and all sugar until well blended. Beat in the vanilla, egg yolks and eggs light and creamy. Mix in the sifted ingredients. Hand stir the baking chips and chopped bacon with a wooden spoon. Drop cookie dough 1 tablespoon at a time onto the cookie sheets 
Bake for 15 to 17 minutes. Cool on baking sheets for a few minutes and then on wire racks before serving
More:
The push for pork: Has bacon lost its sizzle?
Bacon beer? 9 wild brews worth trying
Summer treats with a twist to sweeten the end of the season