Breakfast is the most important meal of the day and there's no reason why it shouldn't be the most delicious, too. Whether you have a leisurely morning ahead of you or need something quick as you run out the door, these products—made with real ingredients—are sure to satisfy.

FlapJacked Pancakes
Fire up the griddle for this protein packed pancake mix (15-17 grams per serving!) Bonus: you only need to add water. Available in three flavors: Buttermilk, Cinnamon Apple and Banana Hazelnut.
Earnest Eats Hot Cereals
These pre-portioned cups are packed with super foods like quinoa and amaranth and sweetened with dried fruits, seeds and nuts. Just add boiling water for a satisfying and supremely healthy breakfast. Available in three flavors: American Blend, Mayan Blend and Asian Blend.
Amazing Grass Green SuperFood Energy Bars
If you prefer to start your day with an energy bar, Amazing Grass's version contains four servings of fruit and veggies as well as their organic Green Superfood drink powder. All of the greens are grown and harvested on a family-run farm in Kansas to boot. Available in Berry, Chocolate Peanut Butter, Chocolate, Original, Chocolate Chip Coconut, and Sweet and Savory Almond.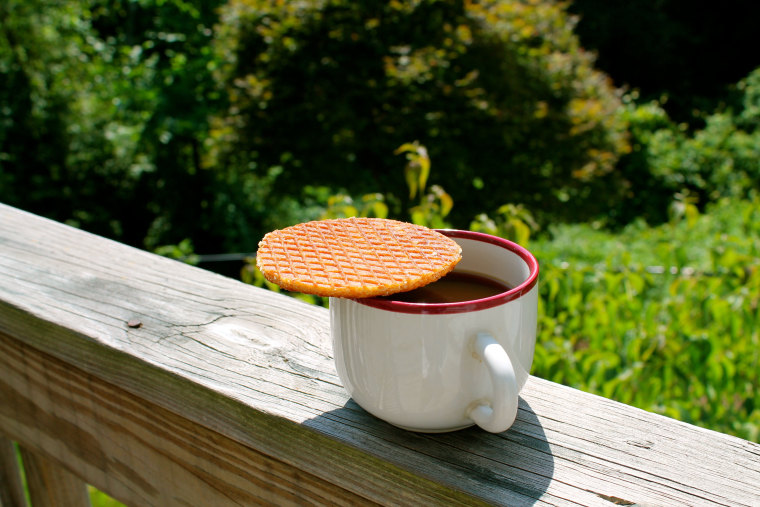 Rip van Wafels
In Amsterdam, coffee and wafels are a morning tradition, made even sweeter by placing the wafel on top of a steaming mug of coffee until its caramel center becomes all melty. Delightful right? Thankfully Amsterdam native Rip Pruisken has brought these caramel filled cookies stateside. Go ahead and indulge: each wafel only has 150 calories and 8 grams of sugar.

Love Grown Foods Hot Oats. 
Their oat clusters are addictively good, so I was happy to learn that this company, who believes that "you should be able to pronounce every ingredient in your food" makes a hot cereal as well. With 7 grams of protein and 5 grams of fiber, these little cereal cups are perfect when you need fast food that will make you feel good. Available in Strawberry Raspberry, Apple Cinnamon, Blueberry Banana Walnut and Peach Vanilla Almond.

Pamela's Biscuit and Scone Mix. 
Just add milk and butter to this gluten-free batter, drop them onto a baking sheet and bake for 20 minutes. Your brunch guests will never know that you didn't slave for hours to make them a homemade treat.

Get more tips and recipes for seasonal eats at Made By Michelle.