Those tomatoes you've been waiting all year for are sitting on your counter, multiplying faster than you can eat them. Whether you've been meaning to make them into a sauce for future or a meal for now, we have help: five tomato-centric dishes (including a breakfast!) that will put your bounty to good use.
Tomato sauce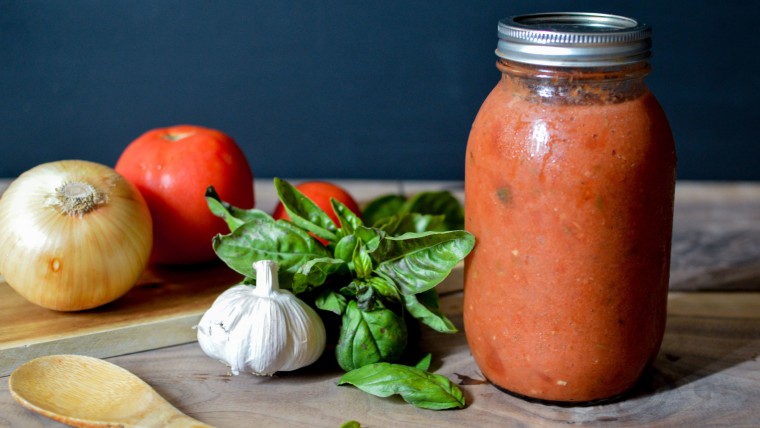 Of course, the ideal situation is to make sauce with all those gorgeous, peak tomatoes, but if you find the process overwhelming, San Diego–based blogger Taesha Butler of The Natural Nurturer has solutions to cut down every last excuse. First, she lets her slow cooker do all the simmering for her Crockpot Tomato Sauce, then instead of processing the sauce, she'll store in the freezer—no canning equipment needed! Get the recipe.
Related: How to shop for and cook with tomatoes, plus an easy tomato pasta recipe
Ragu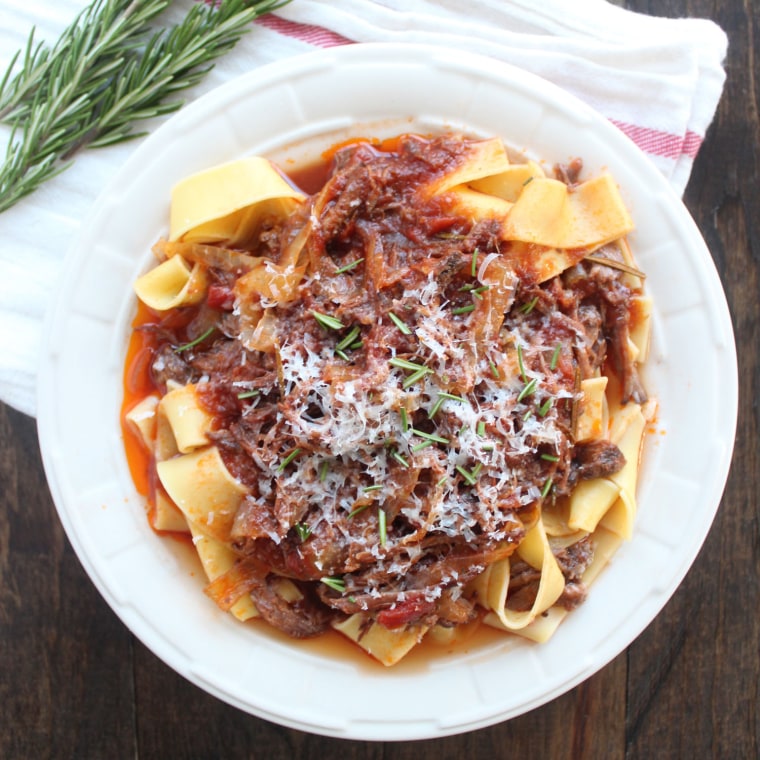 If you're looking for something a little meatier, turn to this Slow Cooked Beef Ragu from Whitney Bond, also based in San Diego. Her recipe was actually inspired by a dish, the Slow Cooked Ragu on Mascarpone Polenta, from one of the city's restaurants, Davanti Little Italy. Ladle the ragu over fresh pasta, or polenta, as the restaurant does. Get the recipe.
Breakfast casserole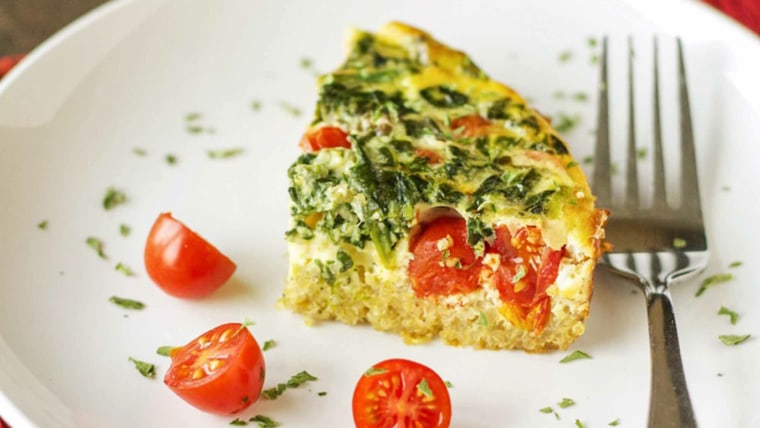 Cherry tomato overload? Use up a bunch to make these Crockpot Quinoa Breakfast Casserole with Tomato and Spinach from Crockpot Gourmet blogger Jennifer Draper. She's a master of healthy slow meals: Her super-filling breakfast is loaded with protein, fiber, calcium and iron from the quinoa, eggs, tomato, spinach and cheese. Make it on Sunday and have morning meals for days, or turn it into breakfast for dinner. Get the recipe.
Beans and pancetta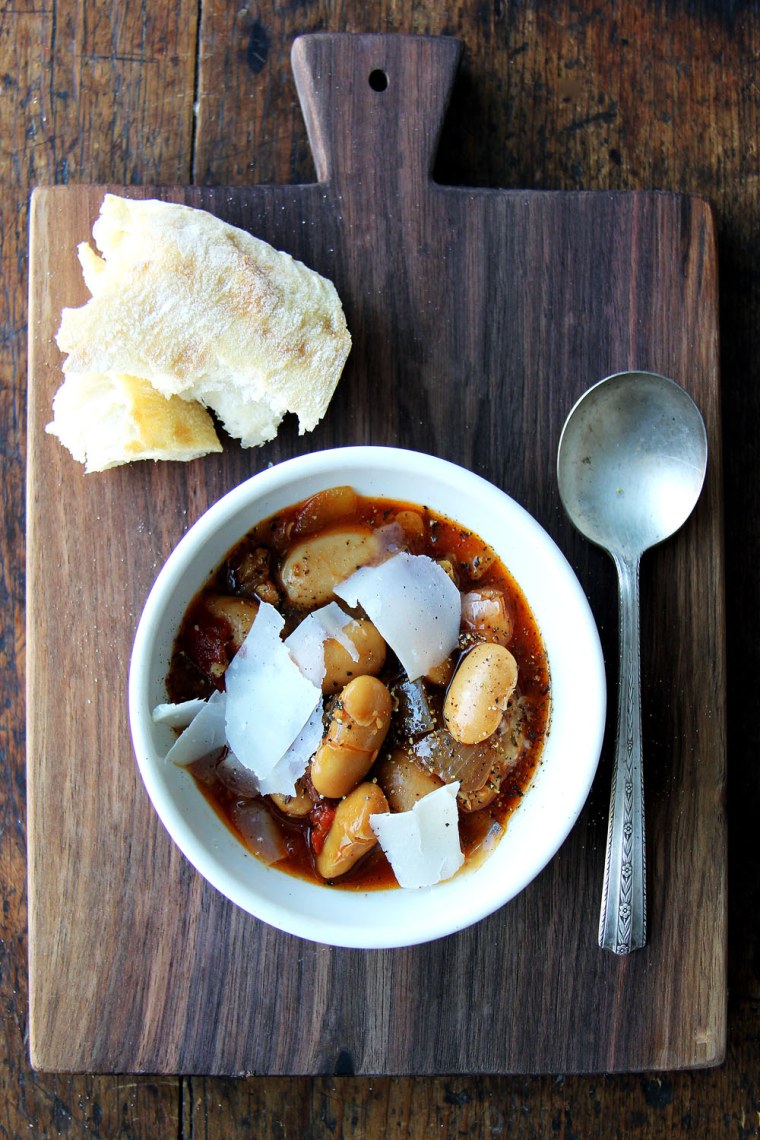 After years of frustrating slow-cooker experiences, Alexandra Stafford of the blog Alexandra's Kitchenfinally struck gold with this dish, Slow Cooker Gigante Beans with Tomatoes and Pancetta. The genius, she says, is in using dry beans instead of canned; using dry beans is normally a process, but the slow cooker eliminates the need to soak them and results in creamy, not mushy, beans, she says. In the summer, use 2 cups of fresh tomatoes, and later in the year, make this recipe again using canned plum tomatoes, as Stafford does during the long upstate New York winters. Get the recipe.
Soup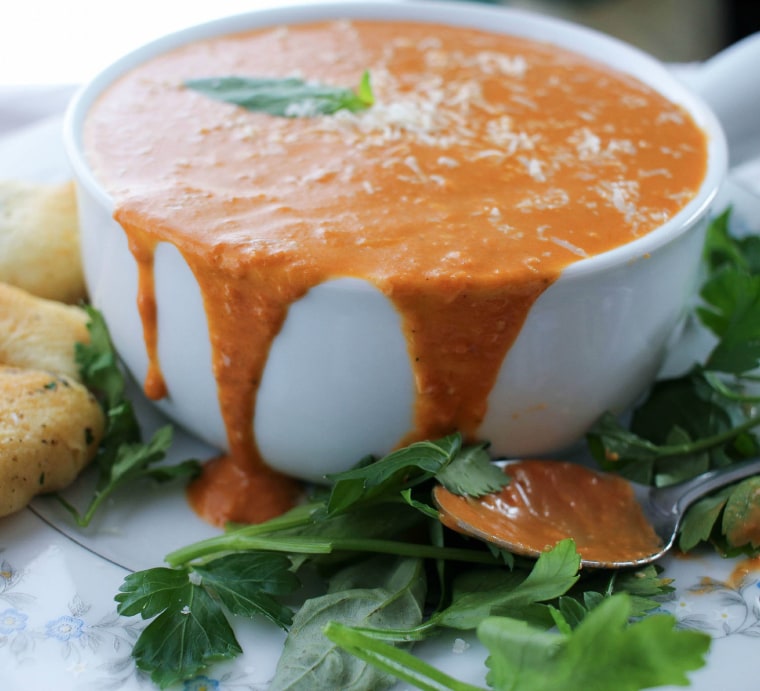 To make this show-stopping Slow Cooker Creamy Tomato Basil Soup, blogger Amanda Batcher, author of The Chunky Chef blog, lets the tomatoes (use 2 cups of fresh or 15 ounces canned, she says) simmer away with spices and broth for six to eight hours before puréeing it and adding a roux (a toasted flour-butter mixture) to thicken the soup and add depth of flavor, as well as 2 cups of parmesan. It's the perfect dinner for early fall nights. Get the recipe.