Finally, you have a really good reason not to sleep in: these breakfast potato boats are the best breakfast invention since make-ahead bacon waffles. How could you go wrong when pairing tender baked potatoes with cheesy scrambled eggs? And when you set up a breakfast buffet to let everyone top their boat with tasty tidbits like crumbled bacon, sweet bell pepper bits, and classic sour cream and chives, the day gets even better.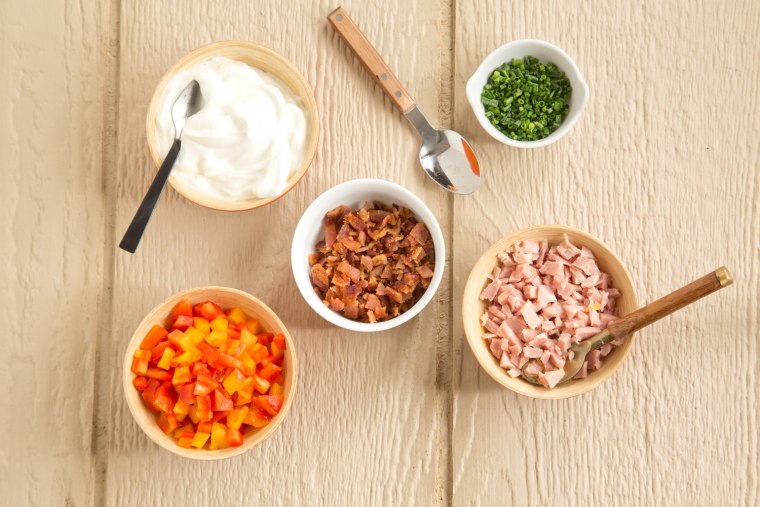 Make the potato boats the night before and reheat them in the morning for an easy brunch… or prep them in the morning for a family-pleasing weeknight brinner! (That's breakfast for dinner, in case you weren't down with the lingo.)
Turn your baked potato into a meal: 7 simple yet irresistible ways to dress up spuds
Casey Barber is a freelance food writer, photographer, and recipe developer, the editor of the online magazine Good. Food. Stories, and the author of Pierogi Love: New Takes on an Old-World Comfort Food and Classic Snacks Made from Scratch: 70 Homemade Versions of Your Favorite Brand Name Treats.