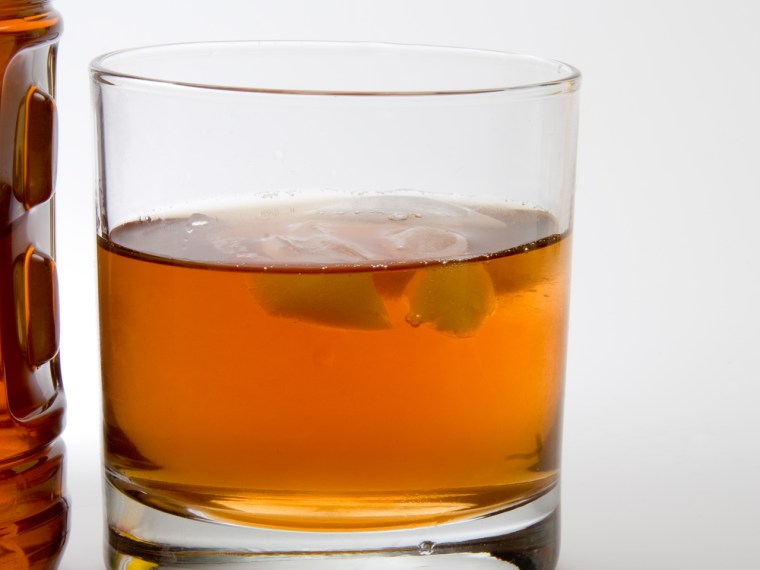 Credit James Bond for the rise of the vodka martini with his famous "shaken, not stirred" line. Carrie Bradshaw upped the ante for the cosmopolitan. And perhaps none other than Don Draper himself can be duly credited for the rise in the "it" drink of the last few years – bourbon. After all, pop culture influences everything from music to fashion in America, so why should alcohol be any different?
Today, bourbon has become a signature industry, accounting for approximately 35 percent of the value of all distilled spirits produced in the United States, according to the Kentucky Distillers' Association. Kentucky ships approximately $2.5 billion in products annually and exports to 126 countries, making bourbon by far the largest export category among all U.S. spirits. It's also created a booming tourist industry in the state, where more than 95 percent of bourbon is made.
But even outside Kentucky, bourbon bars are popping up as quickly as cupcake shops, offering tastings, cooking classes (Bobby Flay is a huge fan), and special events.
"Bourbon is cool again," Eric Gregory, President of the Kentucky Distillers' Association in Frankfort, Ky., told TODAY.com. "It's not just a drink anymore; it's a part of the culture." And it's not just for men either (there's even a national bourbon organization for women). The demand is high and so is production, and distillers are using their marketing dollars to attract new customers. Their efforts seem to be working because today, in the state of Kentucky alone, there are more barrels of bourbon than people (4.9 barrels: 4.3 people).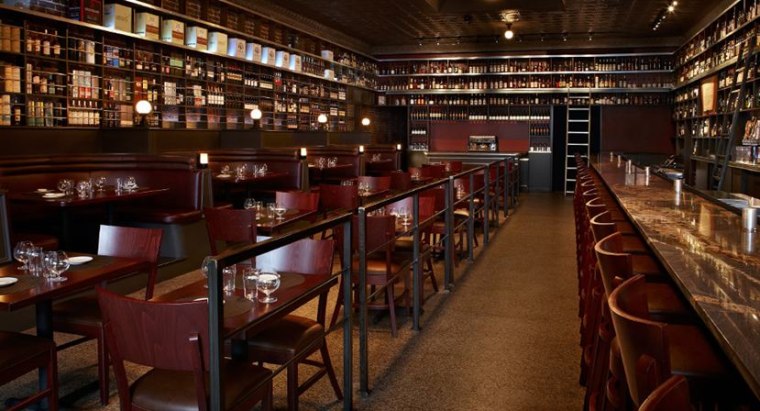 Bourbon, also known as "the American whiskey," has been around since the 18th century, but officially traces its roots to Bourbon County, Ky., where it was first discovered 200 years ago. Historians argue about who actually deserves credit for its invention, but many agree it was one frugal whiskey distiller – Elijah Craig – who charred the inside of a whiskey oak barrel as a way to reuse it, and altered the taste of the drink forever. The result was a somewhat sweeter and smokier tasting alcohol, today know as bourbon.
While it was popular early on, the spirit kept a low profile throughout the mid 1900s and eventually bottomed out in the late '90s, mainly being used by bartenders as a mixer.
So call the bourbon revival a sign of the times, call it a trend or call it a direct result of "Mad Men," but whatever you call it, don't call it whiskey, especially if you're in Kentucky. Because in order for whiskey to be officially called bourbon, the main grain used for its "mash" (makeup) must be at least 51 percent corn. Another difference? Bourbon is aged in new charred oak barrels while whiskey isn't (it's aged in oak barrels, just not charred ones). So know that all bourbon is whiskey, but not all whiskey is bourbon. Its unique flavor also has a lot to do with the limestone-rich water native to Kentucky.
Curious about bourbon, but intimidated?
"Ask the bartender to suggest a small-batch, low-proof bourbon as an introduction, such as Basil Hayden or Four Roses," Gregory suggests.
Work your way up to a single-barrel bourbon that's a bit higher in proof, such as Knob Creek and Blanton's. And once you really get going, you'll want to try a barrel-strength bourbon with 120 to 130 or more proof, such as Booker's by Jim Beam.
"In the end, it's all about personal preference and what tastes the best to you," said Gregory."
Looking to get a little more educated on all things bourbon? Check out The Kentucky Bourbon Festival's spring and fall events or take a self-guided distillery tour (similar to a wine tasting tour in Napa) on the Kentucky Bourbon Trail Experience.
More from TODAY Food:
Bourbon, beer share barrels for a smooth spirit
Spirit guide: Gins with character make for classy cocktails
Weekend wines: Sip on a $12 Spanish red with winter meals