Super chef Bobby Flay is stopping by the TODAY kitchen to put his signature spin on the anchors' favorite nostalgia-inducing Thanksgiving dishes: sweet potato poon for Al, store-bought stuffing for Hoda, mac and cheese for Craig, cranberry sauce for Dylan and cheesy broccoli casserole for Savannah.
Savannah: Broccoli Casserole
"One of my favorite Thanksgiving dishes has always been broccoli casserole," said Savannah. "Growing up, my mom made it every year and we all loved it so much."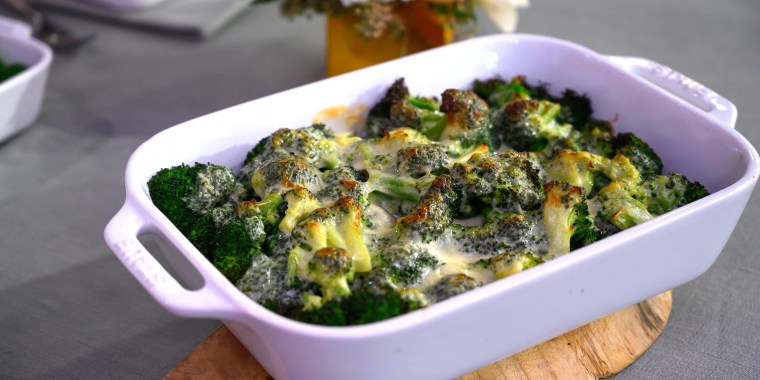 Bobby's twist: Play around with your choice of cheese to make this dish more fun. Start with a roux of butter and flour, whisk in milk and melt in the cheese. You can use anything from sharp Monterey Jack to creamy fontina to a tangy blue cheese. But, if you're looking for that classic flavor, opt for cheddar or American cheese.
Hoda: Store-Bought Stuffing
"One of my favorite Thanksgiving dishes of all time is stuffing," said Hoda. "Not my mom's stuffing, not my grandmother's stuffing, stuffing that you get from the store that's already made. All you have to do is stick that baby in the oven, warm it up and pour some hot gravy over it."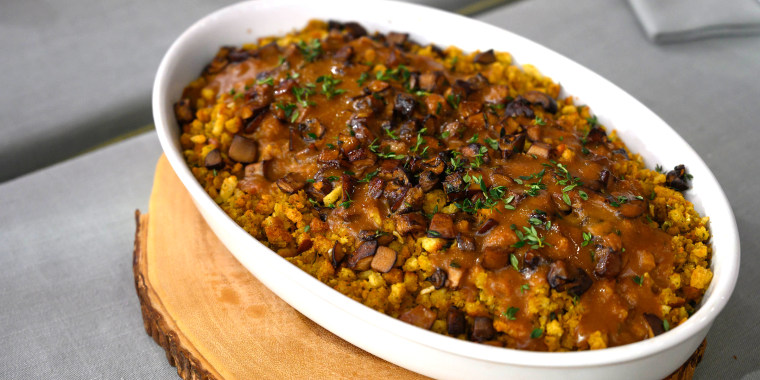 Bobby's twist: Making stuffing from scratch is the way to go, but if you're going store-bought you upgrade it with a few easy add-ins for a more homemade flavor. Stir in sautéed mushrooms (preferably wild) with fresh garlic, thyme and butter. Top it with turkey gravy right before you serve.
Al: Sweet Potato Poon
"There's a dish that my mom used to make, it's called sweet potato poon," said Al. "She'd get distracted, forget about the dish, and all of a sudden the smoke detector went off because the marshmallows were now burning."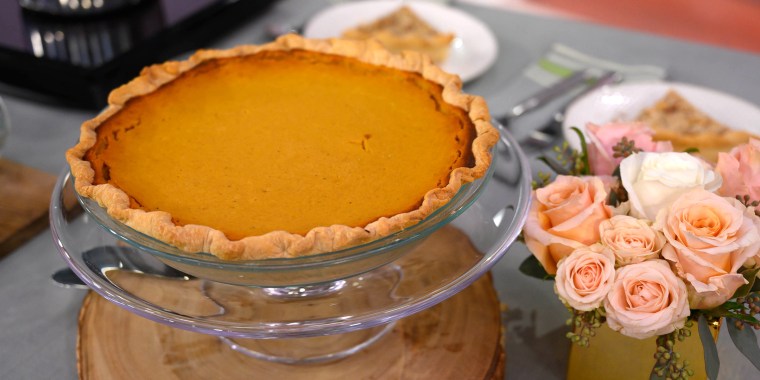 Bobby's twist: Instead of finishing this dish with marshmallows, make a crunchy pecan brittle to put on top. The brittle will bring in some sweetness and the pecans will give it a proper nutty flavor. Plus, no marshmallows means no need to hover in front of the oven to watch for burning.
Craig: Mac and Cheese
"My mom's mac and cheese has always been my favorite part of Thanksgiving dinner," said Craig. "It is just the perfect combination of cheese and milk and butter. It's fantastic!
Bobby's twist: A really good mac and cheese is hard to improve upon. It's has all the elements you want in a side dish. You can always add some garlic bread crumbs on top or mix in spicy component like chopped roasted chiles or hot sauce. Don't mess with it too much — it's a classic for a reason.
Dylan: Cranberry Sauce
"I adore cranberry sauce! Even the jellied cranberry sauce with the rings around the outside," said Dylan. "Thanksgiving just wouldn't be the same without it."
Bobby's twist: People love the canned stuff, but fresh cranberry sauce is really so much better. And it's so easy to make! All you need is a bag of cranberries, a couple of splashes of orange juice and some sugar. The orange juice adds brightness and complements the tartness of the berries. Plus, making your own guarantees you're eating a fresh sauce with all natural ingredients.