Celebrity chef Bobby Flay cooked up dinner for not one, but two, global superpowers recently.
Flay prepared dishes for President Barack Obama and Chinese President Xi Jinping when the two leaders met late last week in California.
"It was a great honor. It was really amazing," Flay told TODAY's Matt Lauer on Tuesday.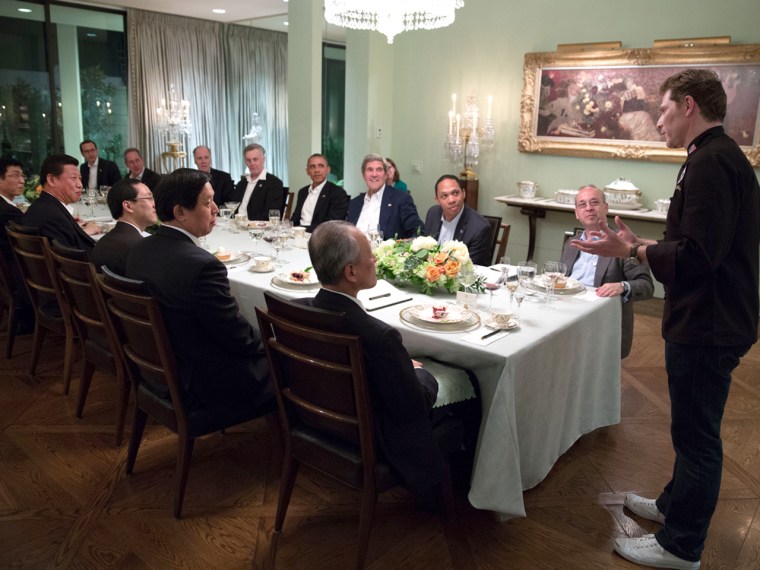 The menu included Porterhouse steak, lobster tamales and individual cherry pies.

"That's me saying, 'How do you guys want your steaks cooked?'" Flay joked, explaining a photo of him speaking with the dignitaries during their meal Friday.
The meal was held in the dining room of Sunnylands, the sprawling Rancho Mirage, Calif., estate where the two leaders met.

Watch the chef discuss the dinner, below, and also show off some delicious corn-grilling.