A couple years ago, scientists unveiled the world's blackest black, called Vantablack, which absorbs 99.965% of visible light.
Well, now there may be a coffee equivalent to Vantablack, called Black Insomnia. It debuted in South Africa last year and just arrived in the United States. No word yet on how much light it absorbs.
According to its creator, Sean Kristafor, Black Insomnia Coffee packs 702 milligrams of caffeine into just 12 ounces — without adding caffeine to what's naturally in the beans. And you thought your Starbucks was strong. (No, really, a 12-ounce dark roast from Starbucks has 195 milligrams of caffeine in comparison.)
Kristafor knows that "the world's strongest coffee" is a big claim to make — a quick Amazon search revealed three other brands with the same claim — so the company went to great lengths to prove their coffee's potency.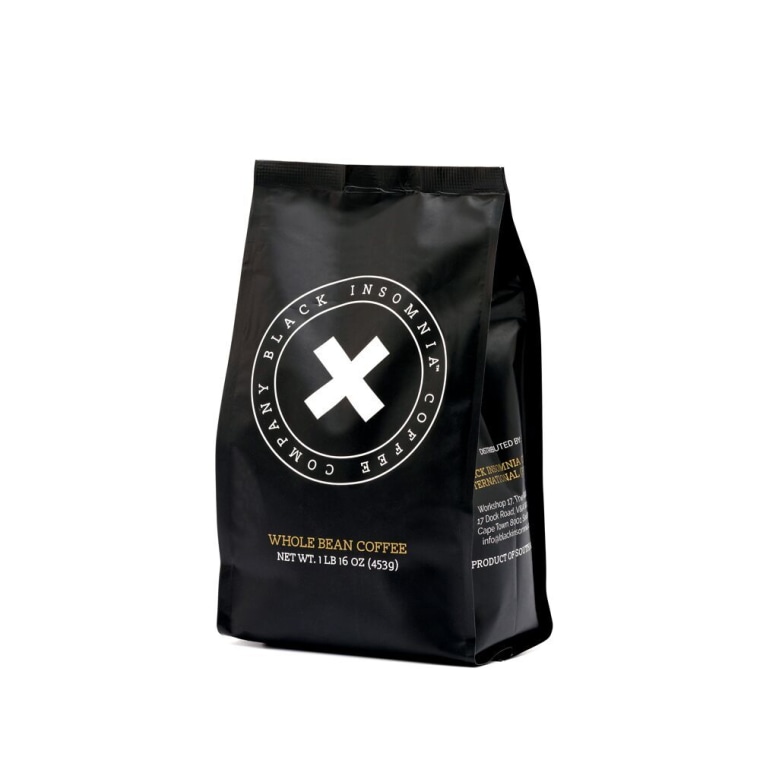 The makers apparently sent samples of the coffee to a Swiss-based laboratory, which tested it via liquid chromatography and they say that Black Insomnia came out on top all of those reviewed, with a whopping 17.5 grams of caffeine per kilogram of coffee.
By comparison, "Death Wish" coffee (marketed as the "world's strongest coffee") was evaluated in the same test as having 13.2 grams per kilogram and WodFee (marketed as the "world's strongest coffee blend with added caffeine") had 13.8 grams. Starbucks' dark roast weighs in at around 5 to 6 grams.
RELATED: Chewable coffee? Testing the new trend of caffeine-infused gummies
And, according to the company's press release, this isn't even the strongest they could make it. They actually dialed it back a bit so that, you know, no one dies. (Thanks, guys!) But, just in case you coffee addicts were concerned, the caffeine content still "borders on narcotic."
The company is confident that no one will top their coffee's caffeine level, not because they can't, but because they shouldn't — as it's a matter of "public health and safety."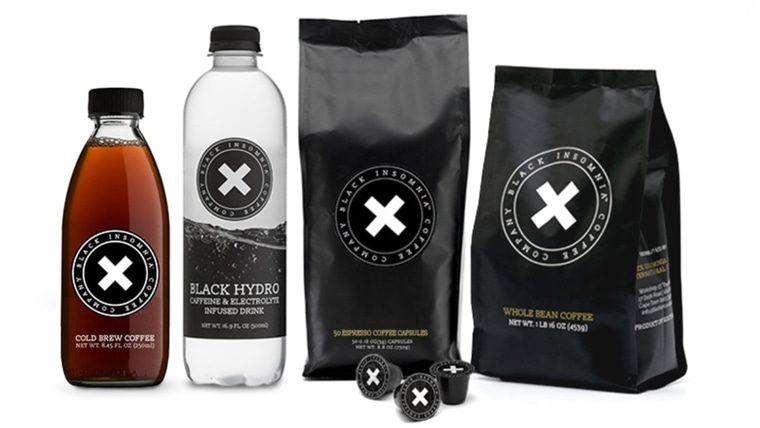 So, um, is this stuff safe to consume?
We're not sure we trust the word of a company that says, "Don't come crying to us if you can't handle the kick" on their website, but according to the Mayo Clinic, "Up to 400 milligrams of caffeine a day appears to be safe for most healthy adults. That's equivalent to about four [6 ounce cups] of brewed coffee." Which means that having just one 6-ounce cup of Black Insomnia gets you close to the recommended maximum intake per day.
But what would happen if you drank more than that? We're jittery just thinking about it.
"It depends how sensitive you are to caffeine, Dr. Sharonne N. Hayes, M.D., cardiologist at Mayo Clinic and professor of cardiovascular diseases, explained to TODAY Food over the phone. "It may not cause a serious medical issue, but it may be uncomfortable. For example, people with arrhythmias are triggered by caffeine and may experience palpitations."
Aside from those with arrhythmias, others she would advise against drinking this coffee are those with anxiety disorders, those who get migraines, those on drugs that can stimulate the heart (like ADHD medication) and pregnant women.
But she advises everyone to be careful with this stuff, even if you don't fall into one of these categories.
"We know that caffeine itself, the drug part of the coffee, is addictive," says Dr. Hayes. "People get tolerant to caffeine. They get withdrawal symptoms."
So, if you "upgrade" to Black Insomnia, "You will gain a higher caffeine tolerance because of the vasoconstriction," Hayes explains, and then the coffee you used to drink just won't do the trick anymore.
"Plus, we know how important sleep is for general health and cardiovascular health in particular," she adds. "Drinking this coffee later in the day may compromise your quality of sleep, which could introduce a whole host of health issues."
RELATED: Find your perfect coffee: Take the TODAY Food and Tasty Coffee Match quiz
While Black Insomnia may tell you that #SleepingIsCheating (that's literally their slogan), Dr. Hayes warns us not to let caffeine fool us into thinking we're more effective when we're actually less effective: If you're sleep deprived, she says, caffeine may help you stay awake, but your work is likely suffering.
Bottom line: Just like with any other drug, proceed with caution. As if the name "Black Insomnia" wasn't warning enough.