Some restaurants have their own gardens. But The Farmhouse Restaurant in Fair Oaks, Indiana sits on a much-more-impressive 23,000 acres of farmland, called Fair Oaks Farms. (It's actually the largest piece of privately owned contiguous land east of the Mississippi.) More than half of the food on the menu—55 percent, to be exact—comes directly from the farm. "The goal is to eventually get that number up to 80 percent," the restaurant's co-owner Carl Bruggemeier told TODAY.com.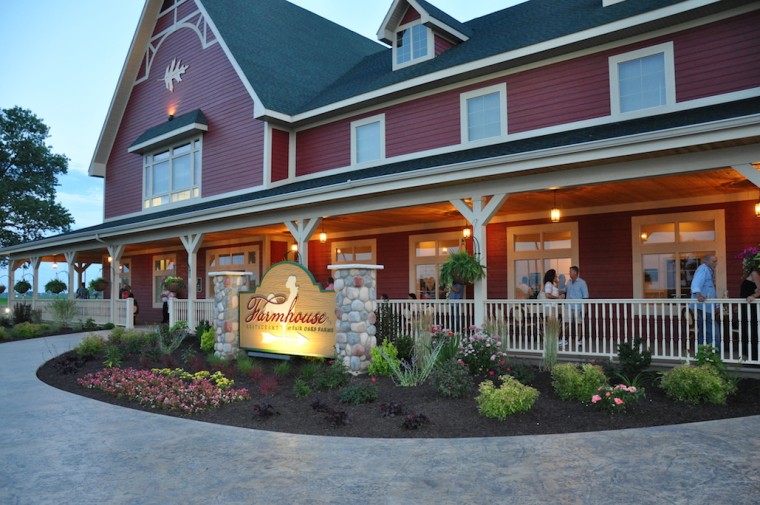 The wait staff is trained to know the origin of everything. Transparency is key at the 15-year-old farm and the recently opened 265-seat restaurant. The kitchen even features a specially designed glass wall, so people can watch their food as it cooks, and the extra-curious can get an official tour.

"Most of us go into a grocery store and don't really know where things come from or how they got there," Bruggemeier said. "We don't even give it much thought." He and the folks at Fair Oaks Farms hope to get their 500,000 annual visitors thinking—with tons of exhibits, tours and activities. Perhaps the most impactful element on the property: A birthing barn where guests can see live births every hour. The farm boasts 3,000 mother pigs that have 80,000 babies a year. Additionally, 150 calves are born on the farm each day.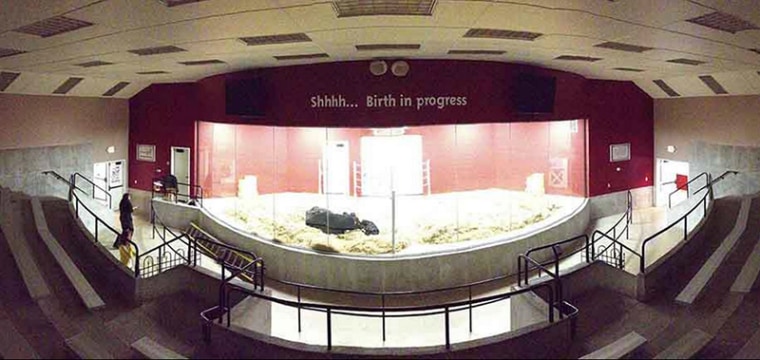 It's important to note, however, that these baby animals won't ever end up on the plates at the restaurant. "We're a dairy farm, so we don't do any slaughtering on the property," said Bruggemeier. The chicken, pork and beef served at dinner come from nearby farmers that Bruggemeier and his team are intimately acquainted with. "We've been in everyone's facility," he said. "We know the owners and not just what they do, but why they started and how they feel about their work."

The restaurant just opened in early July, but two dishes—the oven-roasted chicken and the bacon-wrapped meatloaf—have already taken the lead as top-sellers. The chicken, Bruggemeier recalls without taking even a second to think, comes from a farm, just 15 minutes down the road. The beef comes from Illinois and Wisconsin, and the bacon comes from hogs raised in Indiana and Illinois.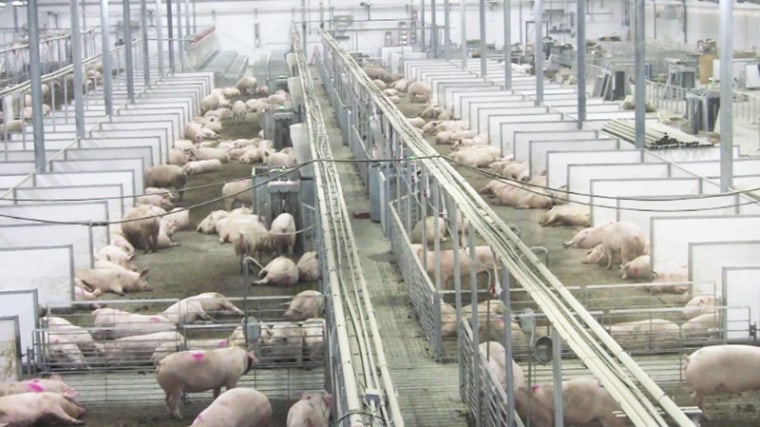 Other exhibits on the farm include a 7,000-tree fruit orchard, which will be ready for picking next year, a hands-on pig sonogram experience, a dairy activity center (complete with a milk bottle-shaped climbing wall) and more. Bruggemeier says it would take more than three hours to see everything the farm has to offer. And of course, it's still expanding. In a few weeks, he's opening a market and bakery, slinging freshly baked fruit pies, breads and more—all made with farm-produced ingredients. And after that, the farm will get a giant greenhouse, so produce—like leafy greens, cucumbers, legumes, tomatoes and potatoes—can grow on the property all year round. The hyper-local produce will be sold on the farm and, of course, star in dishes at The Farmhouse Restaurant.