/ Source: TODAY Contributor
Chicago's Billy Dec, the man behind restaurants including Rockit Bar & Grill, Sunda and Rockit Burger Bar, shares his top tips for buying and grilling corn, plus flavor-packed grilled corn recipes inspired by Mexican and Southeast Asian favorites.
Billy Dec's tips for buying the best corn
When to buy: Try to buy corn as close to the time it's been picked as possible, as corn sugars convert to starch as soon as harvested (25 percent of corn's sugar content lost in first 24 hours). Farmers markets are a good bet for buying corn.
What to look for: Make sure the husk is a fresh and bright green (not dried out), and is tightly wrapped. Check the silk tangle coming out of top of ear — it should be thick, as each strand represents a kernel, and somewhat silky to the touch, always golden (or golden-brown) at the top, and pale green toward bottom (avoid dry and black silks). The stem end should look and feel fresh and moist. If it's brown, that means it's been cut for days and not the best. The corn should also all feel heavy, firm and fully packed.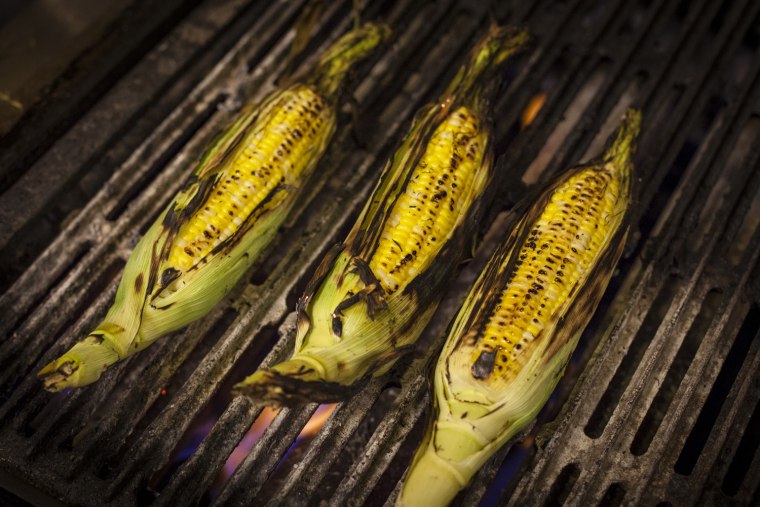 Billy Dec's corn grilling basics
First pull off the outer layers of the husk, leaving the inner layers still connected.
Rip off all silk strands from the ear of corn by hand.
Fold the inner husks back on to cover the ear, and place corn in water for 15 minutes.
Preheat grill to medium-high heat.
Remove corn from water, shaking excess water off, and place on grill (corn gets steamed inside the husks).
Turn every 4-5 minutes, making sure the corn doesn't char too much on any side.
Remove when kernels are tender, about 15 minutes.
This article was originally published on May 29, 2015.