Bill Murray: If you're reading this, you're invited to a barbecue in Spokane, Washington, next weekend.
The invite comes from a group of friends who initially posted a Craigslist ad looking for a "generic father figure" to attend their backyard cookout on Father's Day weekend.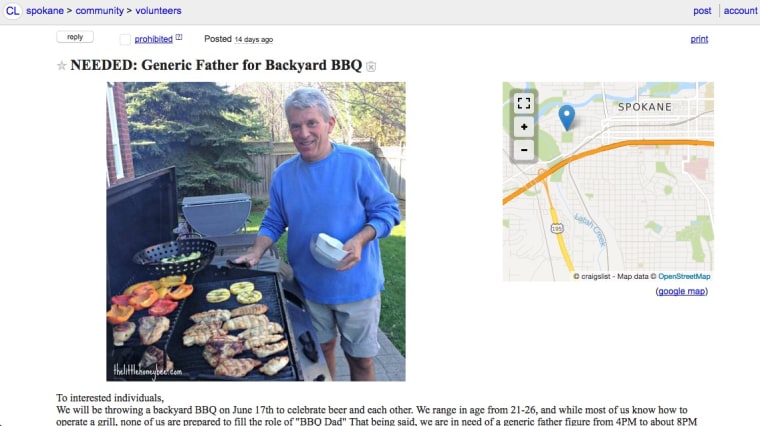 While the co-ed group of 20-somethings say they can operate a grill, "none of us are prepared to fill the role of 'BBQ Dad,' " the ad reads.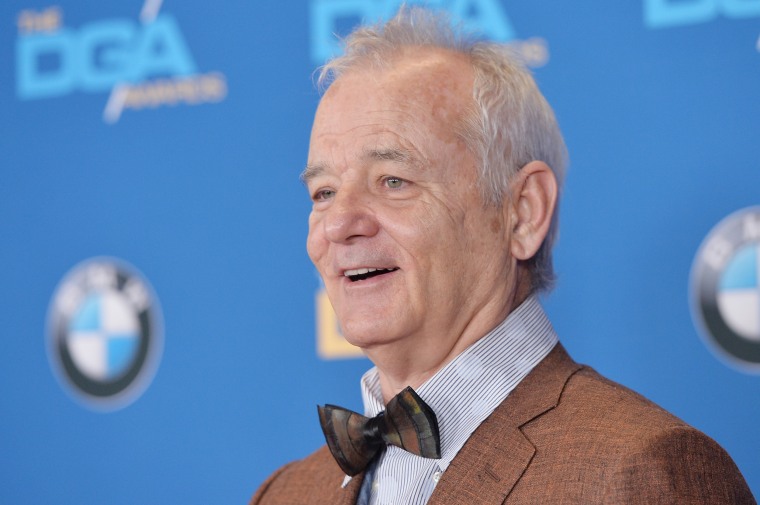 After the ad started getting some buzz, though, the group (who call themselves "The Boys") decided it wouldn't settle for anyone other than actor Bill Murray.
So why Bill Murray? And what do their real fathers think of all this?
"A couple of our dads live nearby, but not many. They think it is hilarious," Taylor Wright, a spokesperson for the group, told TODAY Food. "Why not Bill Murray? He is the quintessential generic father figure that we all were looking for."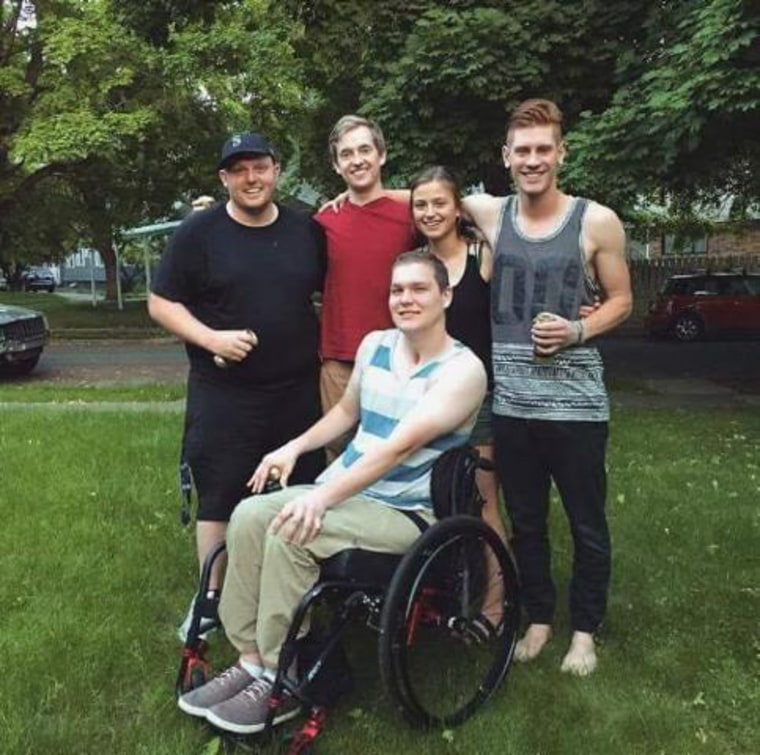 Duties of the father-figure role include grilling burgers and hot dogs, "referring to all attendees as 'Big Guy,' 'Chief,' 'Sport,' 'Champ,' etc.," and talking about "dad things, like lawnmowers, building your own deck, Jimmy Buffett, etc."
Oh, and there are prerequisites: a minimum of 18 years of experience as a father, a minimum of 10 years of grilling experience, and "an appreciation of a nice, cold beer on a hot summer day." The gig is paid solely in food and beer.
So will Murray show up? Well, we know that he does like barbecue. He stopped by the famed Franklin Barbecue in Austin, Texas, back in December. And the 66-year-old actor does have a reputation for crashing random, non-celeb parties. There's even a site dedicated to fans telling a mix of true and made-up "Bill Murray Stories" about the actor showing up at places unexpectedly.
Don't feel bad if he doesn't show, guys — the actor is about to embark on a just-announced summer and fall tour to promote his first musical album, "New Worlds," due out this August.
Oh, and it's classical music — this guy really is just full of surprises.