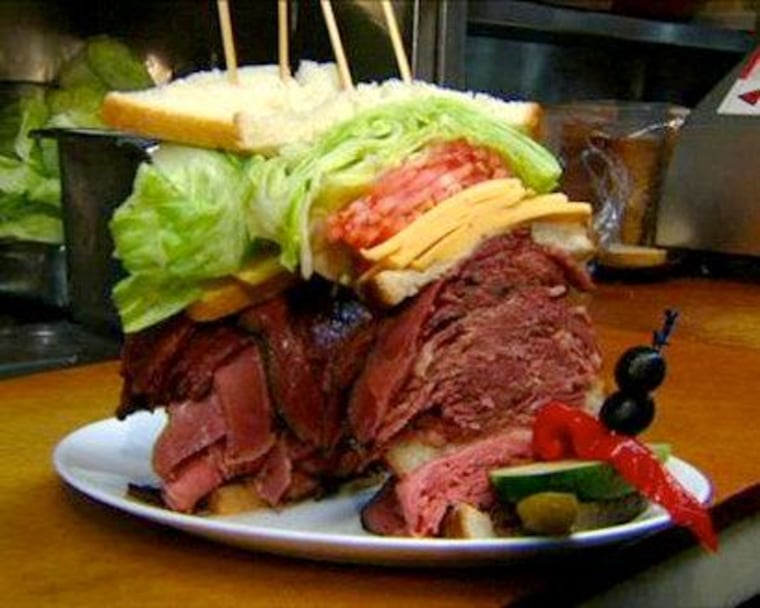 For many sandwich shops and restaurants, it's a source of pride to create a dish in honor of that city's most adored athletes. In New York City, both the Stage Deli and Carnegie Deli have named sandwiches after famous stars of all kinds, from movie stars to politicians, and of course, sports icons. This collection highlights some of the best athlete-inspired sandwiches across the country.
The most recent addition to the Carnegie Deli sandwich menu is the Jetbow, inspired by none other than the Jets' newest back-up quarterback, Tim Tebow. The creation is appropriately a mashup of all-American ingredients (like white bread, American cheese and mayo) and classic New York City ones (like corned beef and pastrami). The restaurant unveiled the sandwich Monday.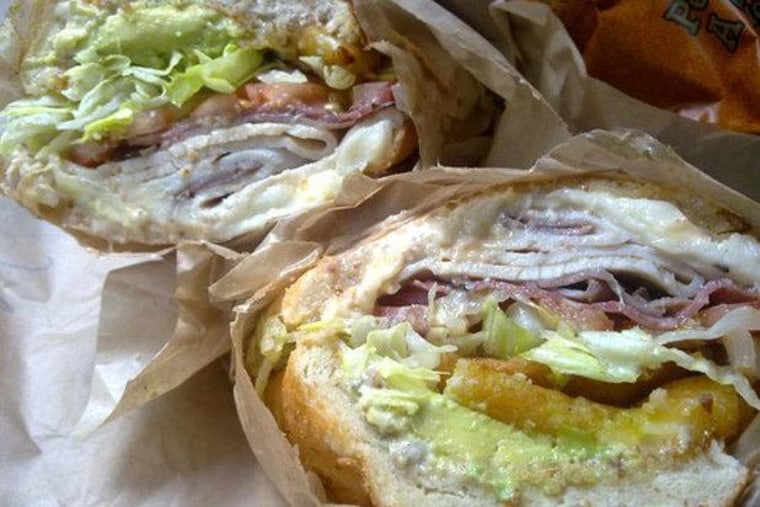 The Matt Cain
Matt Cain (San Francisco Giants), Ike's Place, San Francisco
As a starting pitcher for the San Francisco Giants, Matt Cain caught the attention of the sandwich artists at Ike's Place and inspired them to create a sandwich in his honor. The resulting dish includes roast beef, turkey, salami, godfather sauce, and provolone cheese. The sandwich also won first place in ESPN's Fanwich competition
The Papelbomb
Jonathan Papelbon (Philadelphia Phillies), The Cask 'n Flagon, Boston
The Cask 'n Flagon in Boston named a sandwich after former Red Sox closer Jonathan Papelbon, called the Papelbomb. The bomb consists of marinated steak tips grilled and topped with bell peppers, sautéed mushrooms, caramelized onions, and aged Cheddar cheese.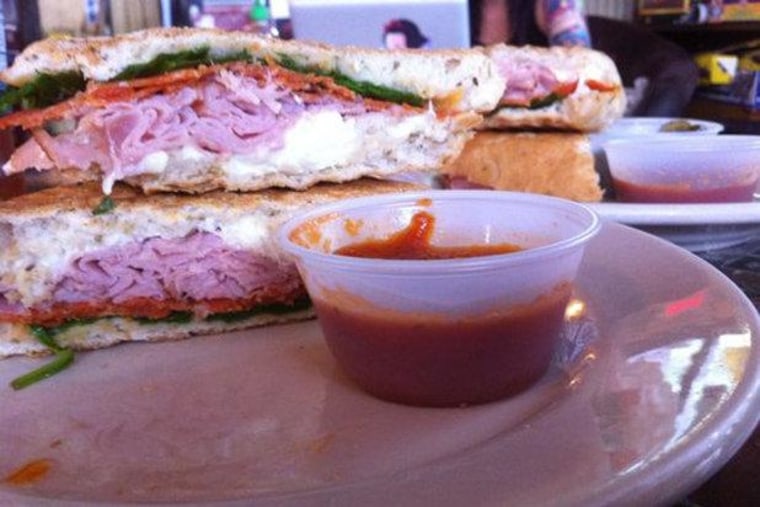 The Dwight Howard Pizza Panini
Dwight Howard (Orlando Magic), Drunken Monkey Coffee Bar, Orlando, Fla.
Order a Dwight Howard Panini at the Drunken Monkey Coffee Bar in Orlando and 10 percent of the sandwich profits will be donated to Howard's favorite charity. The creation consists of ham, pepperoni, spinach, and a blend of ricotta, Parmesan, provolone, and mozzarella cheeses with a side of marinara sauce.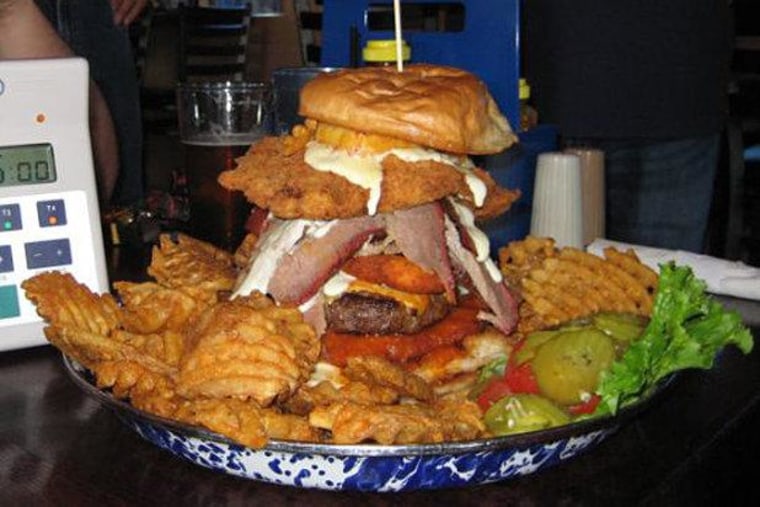 The Adam Emmenecker Challenge
Adam Emmenecker (Drake University, formerly), Jethro's BBQ, Des Moines, Iowa
Taking second place in ESPN's Fanwich competition, this sandwichwas inspired by Adam Emmenecker, a former guard at Drake University. The sandwich starts with pork tenderloin, topped with an Angus steak burger, Texas brisket, applewood bacon, fried cheese, and Buffalo chicken tenders. The whole thing is smothered with melted Cheddar cheese and white Cheddar cheese sauce. The challenge includes polishing off the behemoth in 15 minutes or less — victors get their photo on the wall of fame, while losers get their photo on the wall of shame. Adam Richman attempted to take on the challenge on an episode of Man v. Food and failed. Go figure.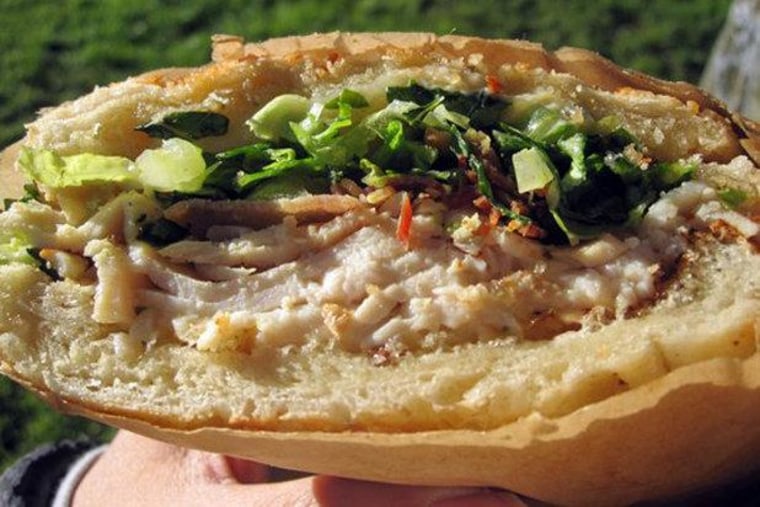 The Barry B.
Barry Bonds (San Francisco Giants, formerly) Ike's Place, San Francisco
Matt Cain isn't the only San Francisco Giant with a sandwich on the Ike's Place menu; former All-Star player and controversial sports figure Barry Bonds has one as well. The Barry B. is made with turkey, bacon, and Swiss cheese.
Are there other sandwiches that you like inspired by sports icons? Tell us in the comments.
More from The Daily Meal: