Everyone loves the back-of-the-box recipes on a Chex cereal package. But there are so many next-level recipes that deserve to be explored — from simple upgrades like adding cheese or garlic powder, to deliciously over-the-top concoctions that taste like cupcakes. Here are five sweet, savory — and sweet and savory — party mixes that'll make your snack situation on Super Bowl Sunday a touchdown.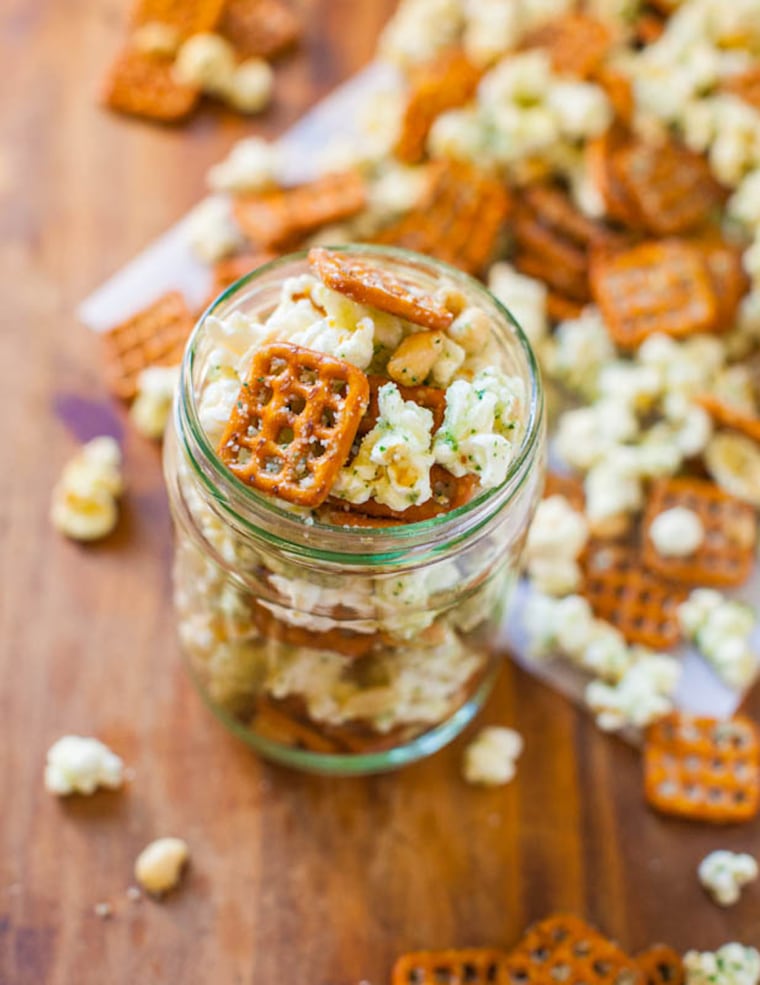 1. Parmesan-ranch snack mix: This snack mix, loaded with popcorn, nuts and pretzels, has it all: It's salty, cheesy, crunchy — and will take you all of five minutes to make.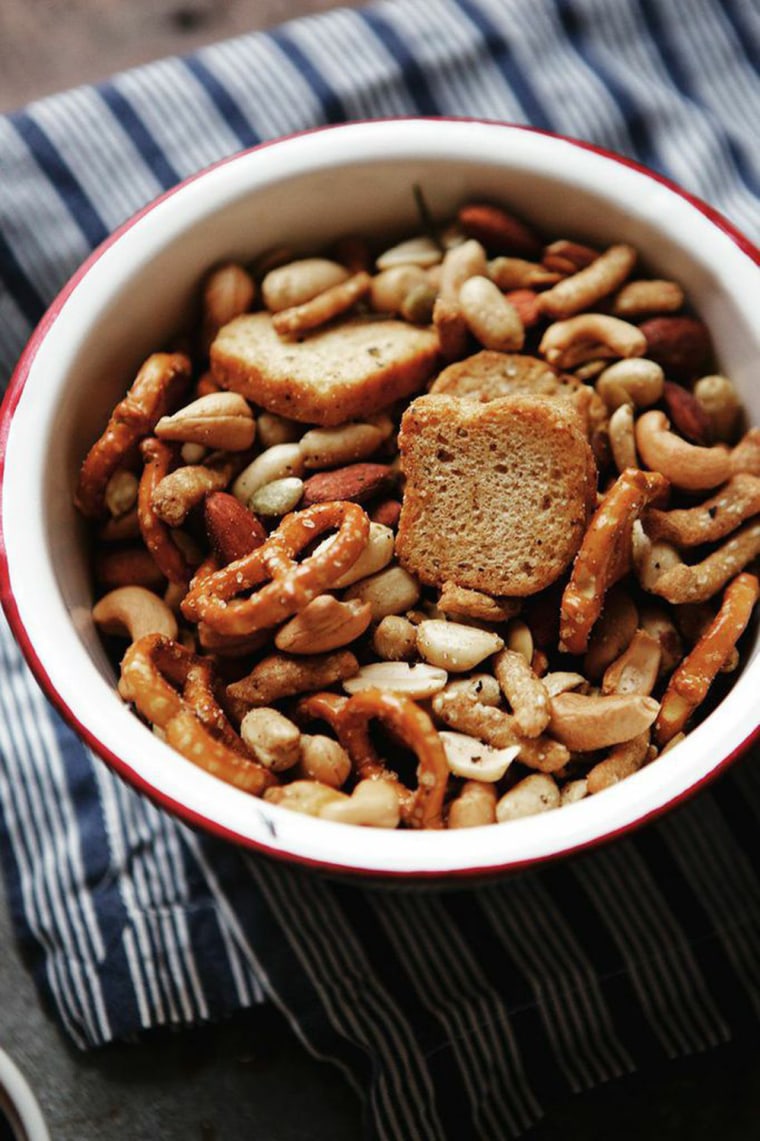 2. Garlic rosemary bar mix: This savory mix is chock-full of nuts and seeds, and gets a wonderful flavor from garlic powder and chopped rosemary.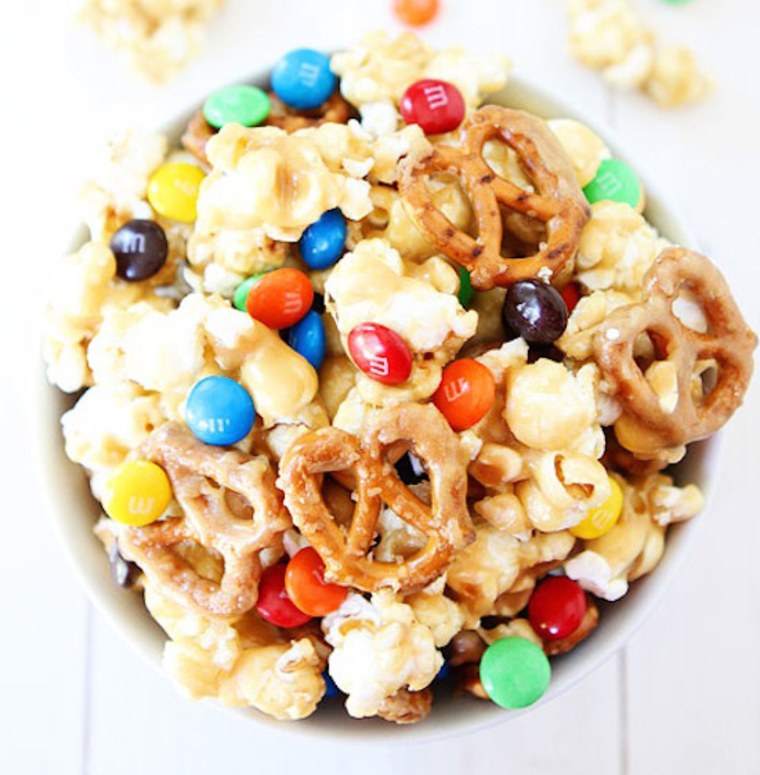 3. Sweet and salty marshmallow popcorn: This snack mix is genius. Popcorn and pretzels get the royal treatment by having a mixture of melted caramel and marshmallows poured all over them. Then — to add a little more sweetness and pop of color — M&M's get tossed into the mix. Sticky, sweet and ready for game day.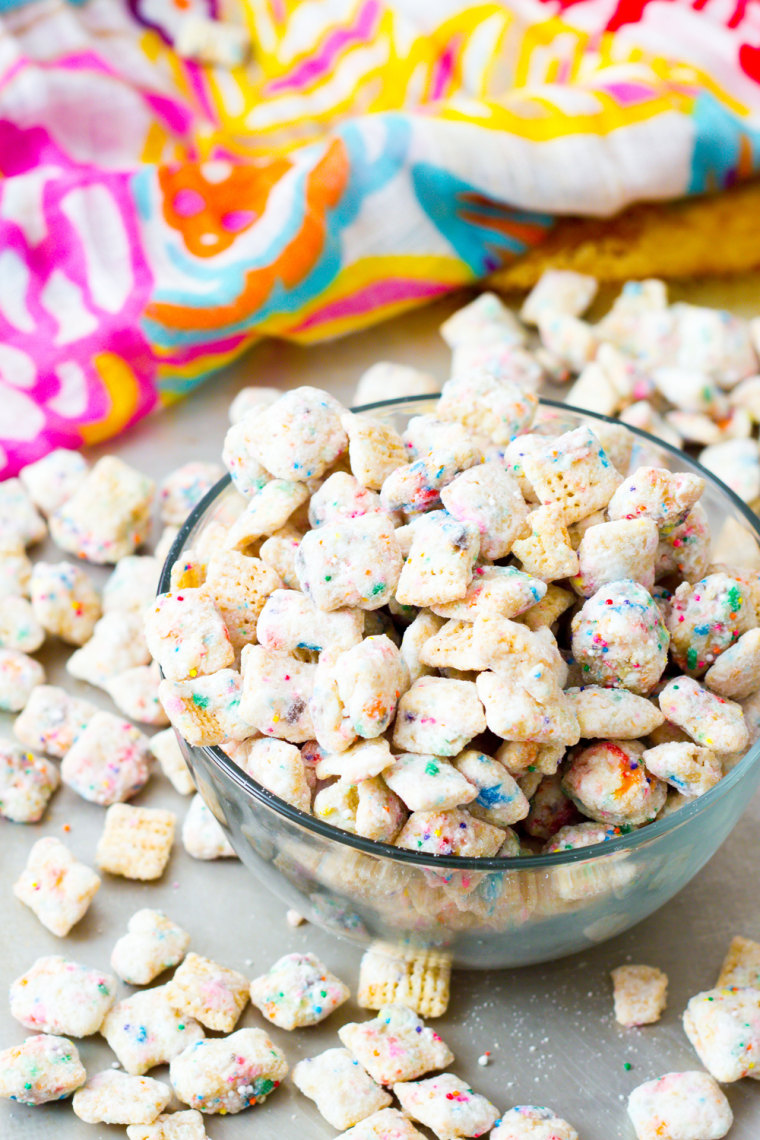 4. Cupcake puppy chow: Cake may not really be game day material — all that slicing and serving! However, when you take some of the key elements of cake (butter, cream, sprinkles) and add them to your Chex mix, it's totally acceptable and even encouraged.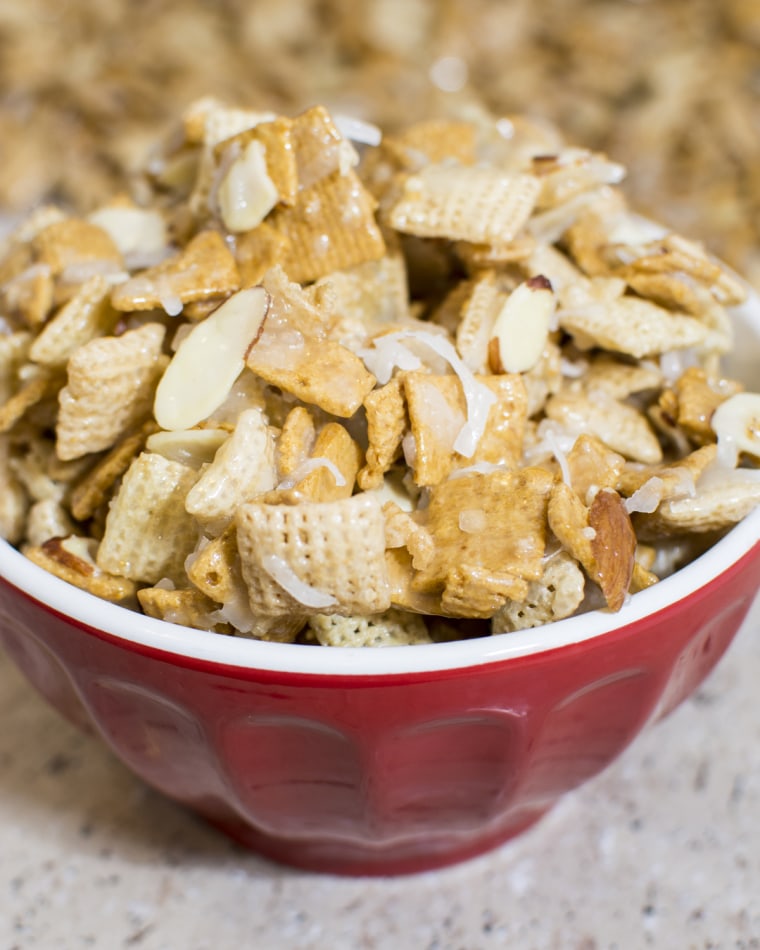 5. Gooey coconut-almond Chex mix: Take your Chex, some Golden Grahams, some shredded coconut and almonds, and cover 'em with a sweet glaze. Oh, yes.