When we rounded up 22 Trader Joe's products we're obsessed with, we missed a few of YOUR favorites. Yes, we had the cookie butter, riced cauliflower, the coffee beans, the spiced chai and the peanut butter cups, but what about the Unexpected Cheddar, Mandarin Orange Chicken, Joe's Diner Mac 'n Cheese and the chocolate croissants? "How could you leave those off your best-of list?" you asked us when we posted about our favorite Trader Joe's items on Facebook. In response, we have a new list of your favorites. Here are 17 TJ's items you can't do without. And thanks for the recommendations, by the way — many of these products are now on our personal faves list, too.
1. Mandarin orange chicken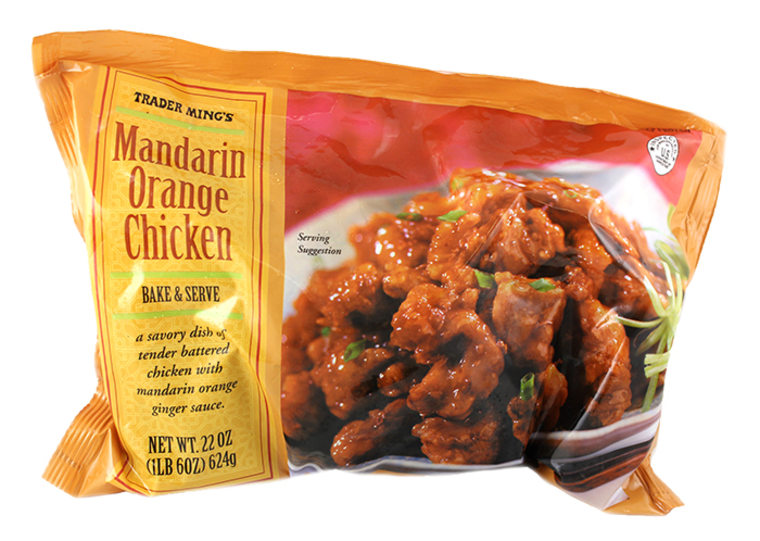 "Ummm no orange chicken? The #1 Trader Joe's product?" asked one commenter "Love" and "amazing" came up again and again in the comments on this product, which topped TJ's most recent Customer Choice Awards survey. For vegetarians looking for some crispy goodness for dinner, take a tip from one commenter and pick up a package of TJ's Kung Pao Tempura Cauliflower: "We love the tempura cauliflower!!!! So good. Takes like a spicy General Tso's chicken!!!
2. Joe's Diner mac 'n cheese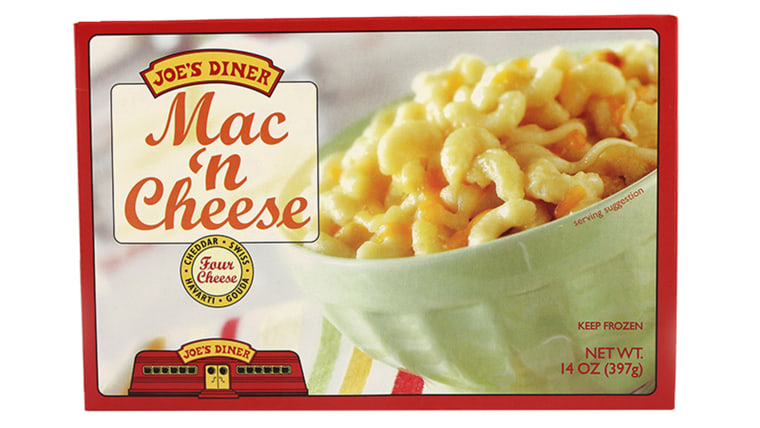 In response to our list one commenter asked, "How did the mac and cheese not make the list?" Good question, especially considering that Joe's Diner Mac 'n Cheese is a runner up to Mandarin Orange Chicken in Trader Joe's most recent Customer Choice Awards. The Hatch Chile Mac & Cheese also got a number of shoutouts. And if you are looking for something a bit lighter, other readers gave kudos to TJ's Reduced Guilt Mac & Cheese.
3. Frozen croissants
"The frozen chocolate croissants! Yum!" raved one commenter. "They take overnight to proof so you need to remember to take them out of the freezer the night before. Worth it! Worst case...you proof them during the day for an evening treat." Another commenter noted that they taste like the ones in France, while a third called them "amazing in quality and texture." And lest we dwell only on the chocolate croissants, another reader noted: "Also the almond croissants!!!!"
4. Unexpected cheddar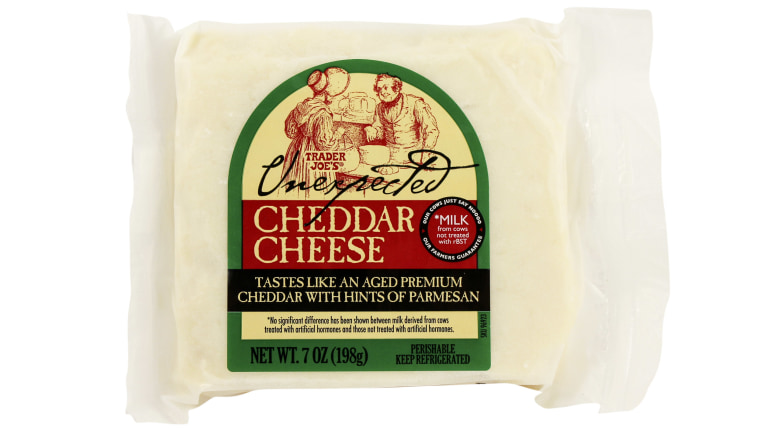 Commenters noted TJ's great prices on cheese, and called out the Unexpected Cheddar in particular (it warranted a four exclamation point "so good" from one commenter). One reader called it "amazingly versatile." That cheese was also voted best cheese in the Customer Choice Awards.
5. Pickle popcorn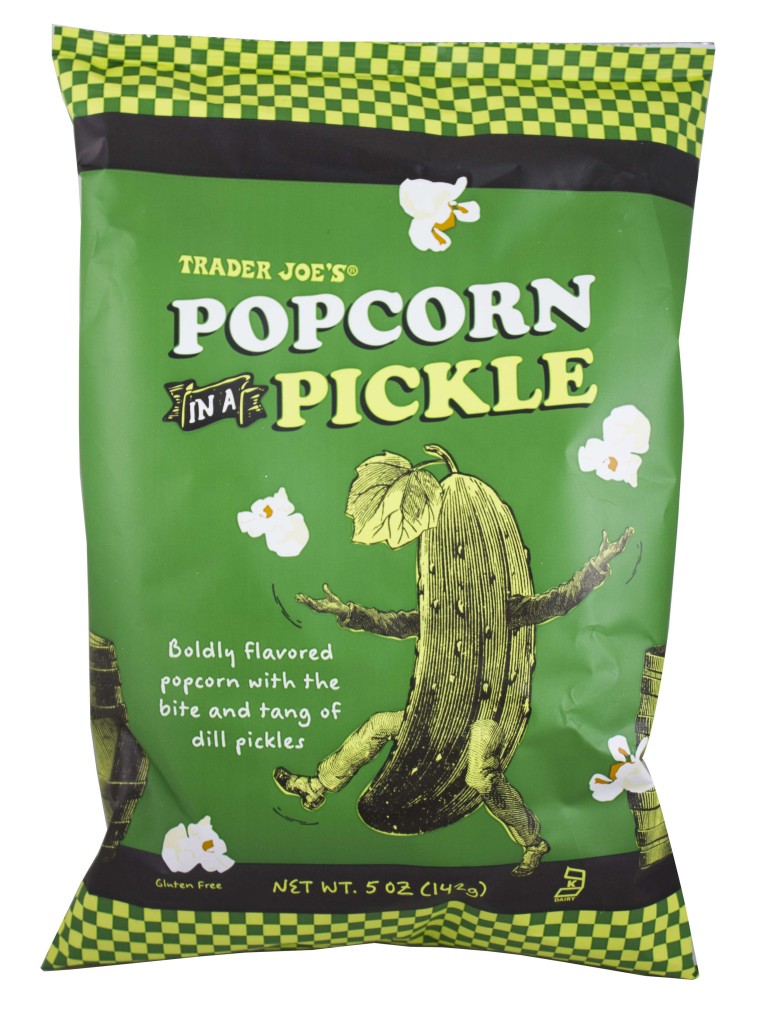 As a nation, we seem to be crazy for all things pickle right now, including pickle juice soda, pickle ice pops and Trader Joe's "Popcorn in a Pickle."
6. Ketchup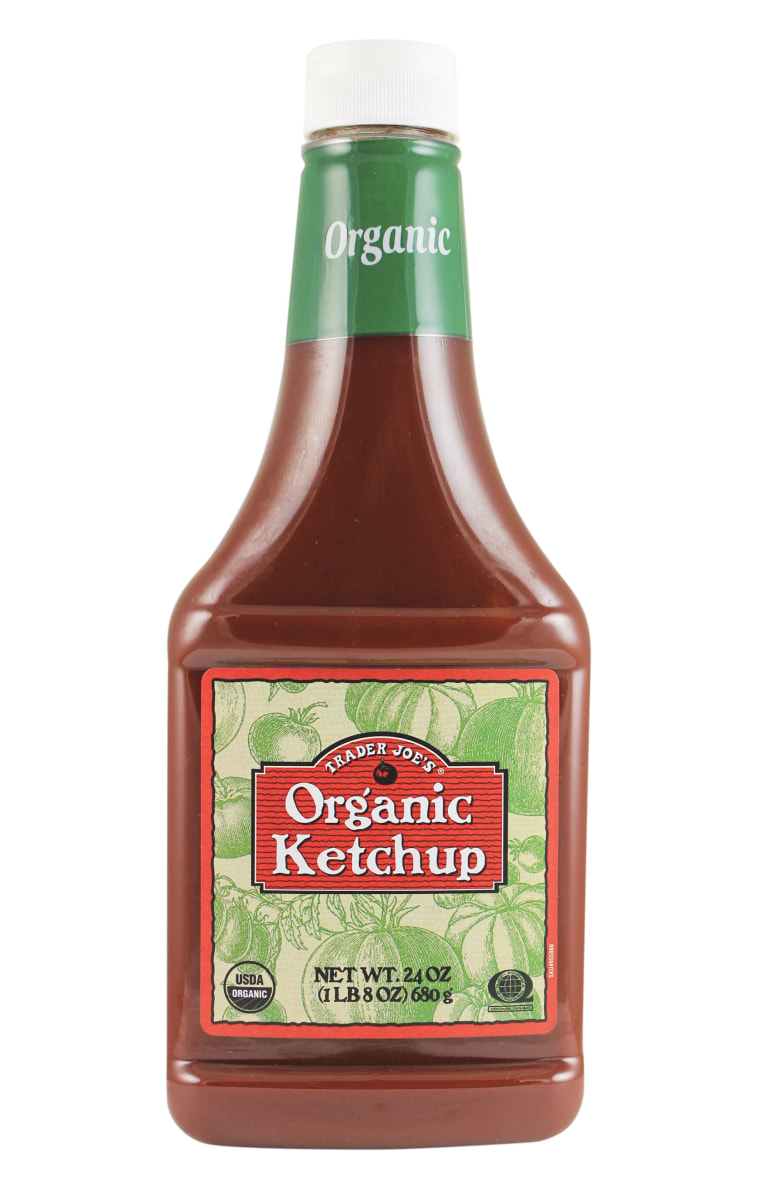 Trader Joe's organic ketchup topped the condiment list in TJ's most recent Customer Choice Awards, and TODAY Facebook fans agree, with quite a few echoing this sentiment from one commenter: "You can't forget their ketchup! That should be at the top of the list!"
7. Decked out brittle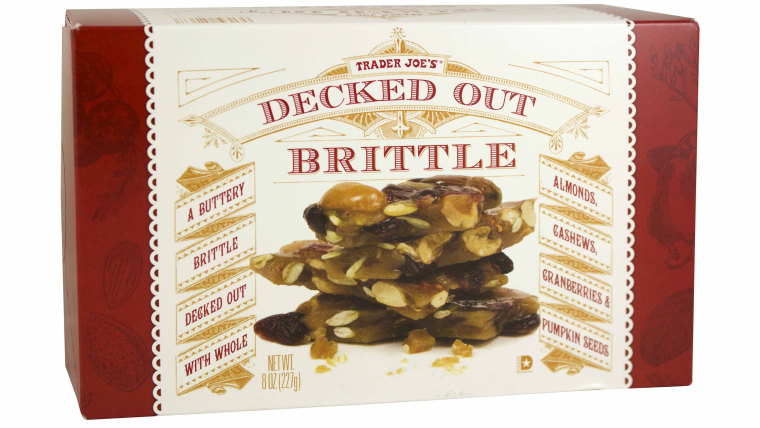 "Decked out brittle!!!!!!" The six exclamation marks give you a hint about how commenters feel about TJ's brittle with almonds, cashews, pumpkin seeds and cranberries.
8. Pasta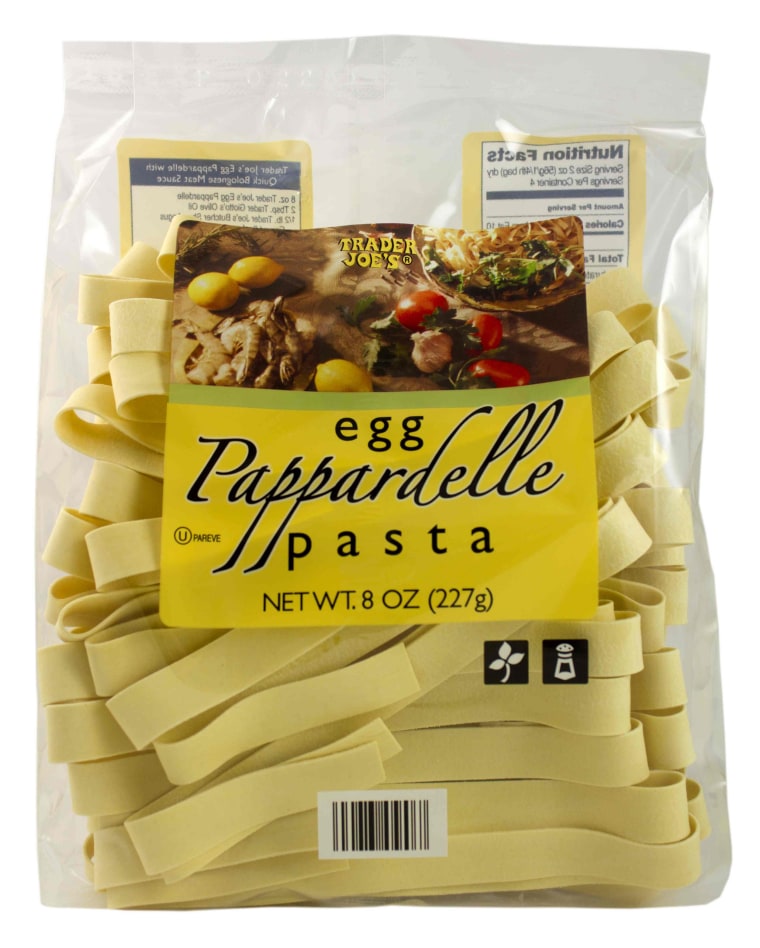 While we had fan fave frozen ravioli on our list, we neglected to include the regular pasta, and you had words about that: "Their pasta is the bomb!!! The best tasting and most inexpensive pasta ever." Another commenter called out the black bean pasta for special mention.
9. Marinara sauce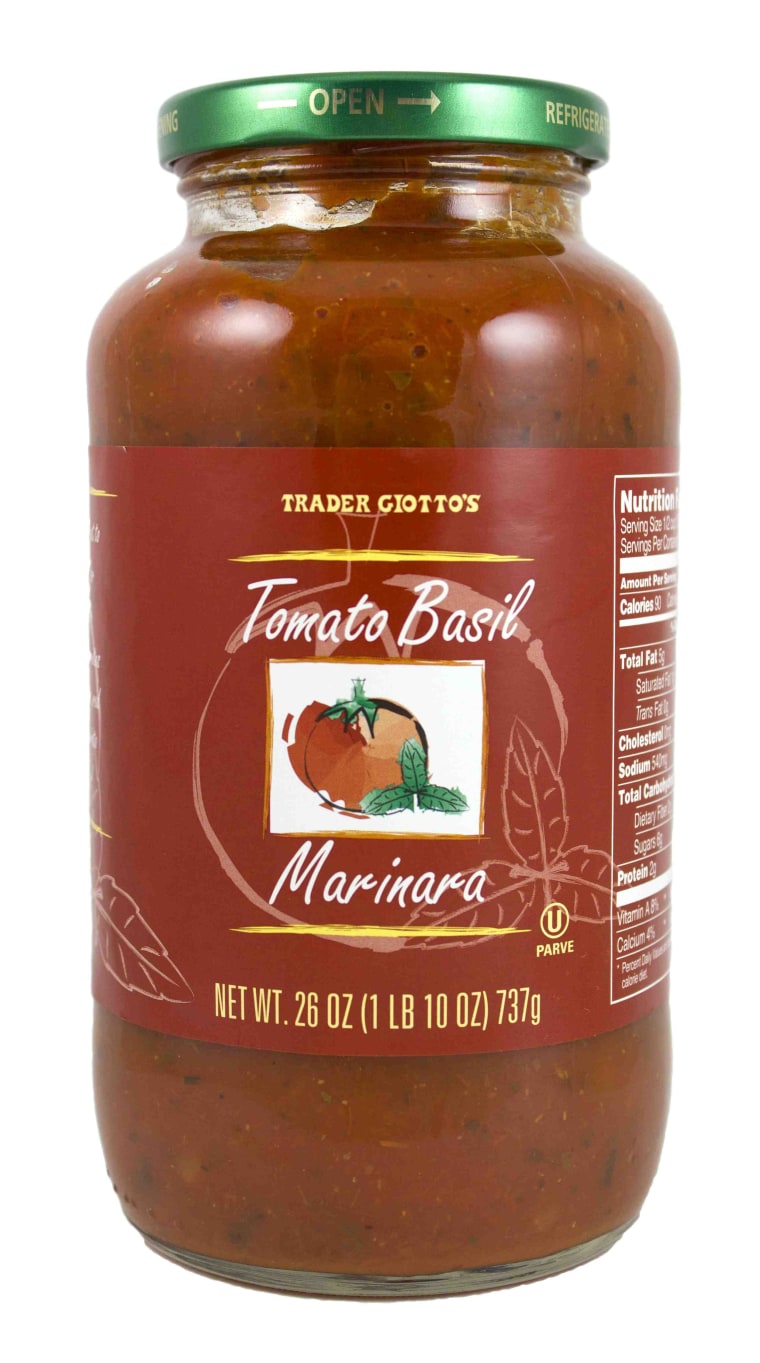 What to serve with that pasta? "Their Tomato Basil Marinara sauce is da best! I stock up, only jar sauce I'll use," raves one commenter.
10. Veggie burgers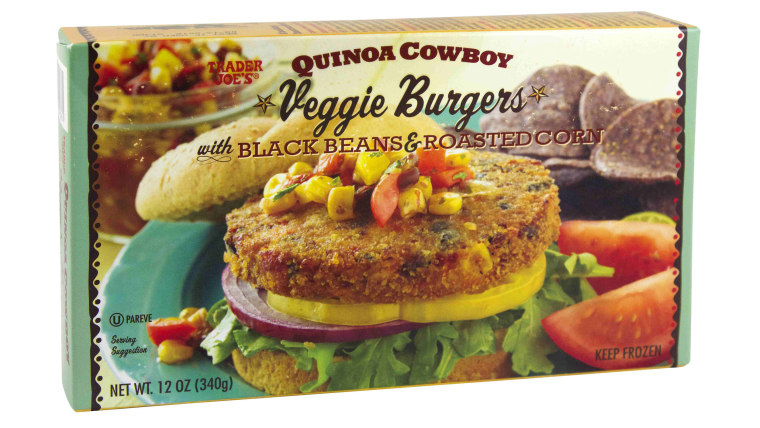 We have a whole bunch of new veggie burger varieties to try, thanks to your comments, including the Vegetable Masala Burger, the Quinoa Cowboy Veggie Burgers and the Pizza Veggie Burgers.
11. Chile lime chicken burgers and turkey burgers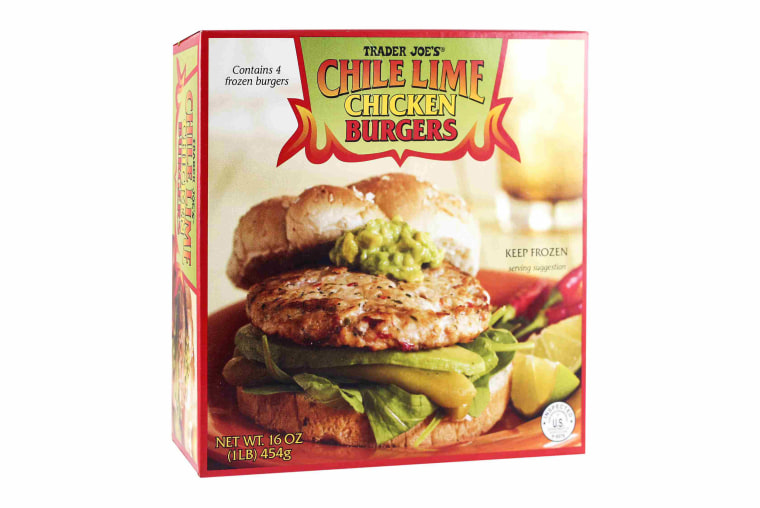 In the non-veggie burger category, you also love TJ's turkey burgers and chile lime chicken burgers. And genius suggestion from one commenter: Serve the burgers with TJ's zucchini fries!
12. Chocolate covered everything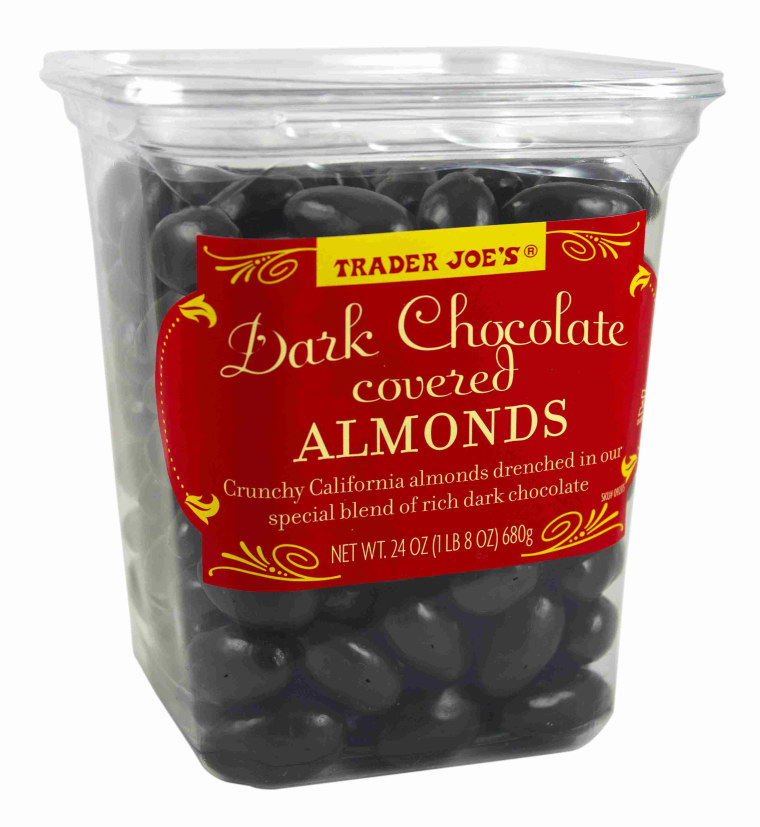 We had one of your top picks — TJ's dark chocolate-covered peanut butter cups — on our list, but we neglected to mention the dark chocolate covered almonds (which we really do love too), dark chocolate covered ginger and dark chocolate covered espresso beans.
13. Chocolate chips
Speaking of chocolate, the bakers among the commenters chimed in about TJ's regular and mini chocolate chip, calling them "delish" and a good bargain. And to the commenter who remarked, "I love to have their mini dark chocolate chips on hand for overnight oats and muffins": What time should we be over for breakfast tomorrow?
14. Triple ginger snaps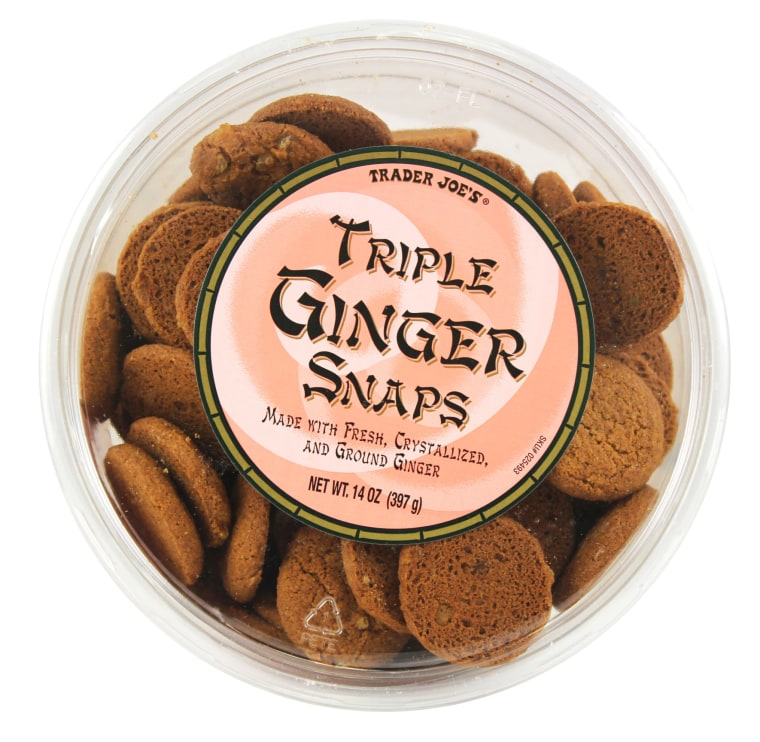 "Where are the triple ginger cookies because seriously those are the most amazing thing they sell!?" demanded one commenter about these cookies, which were a runner up to Mandarin Orange Chicken in the Favorite Overall category in TJ's survey.
15. Cold brew coffee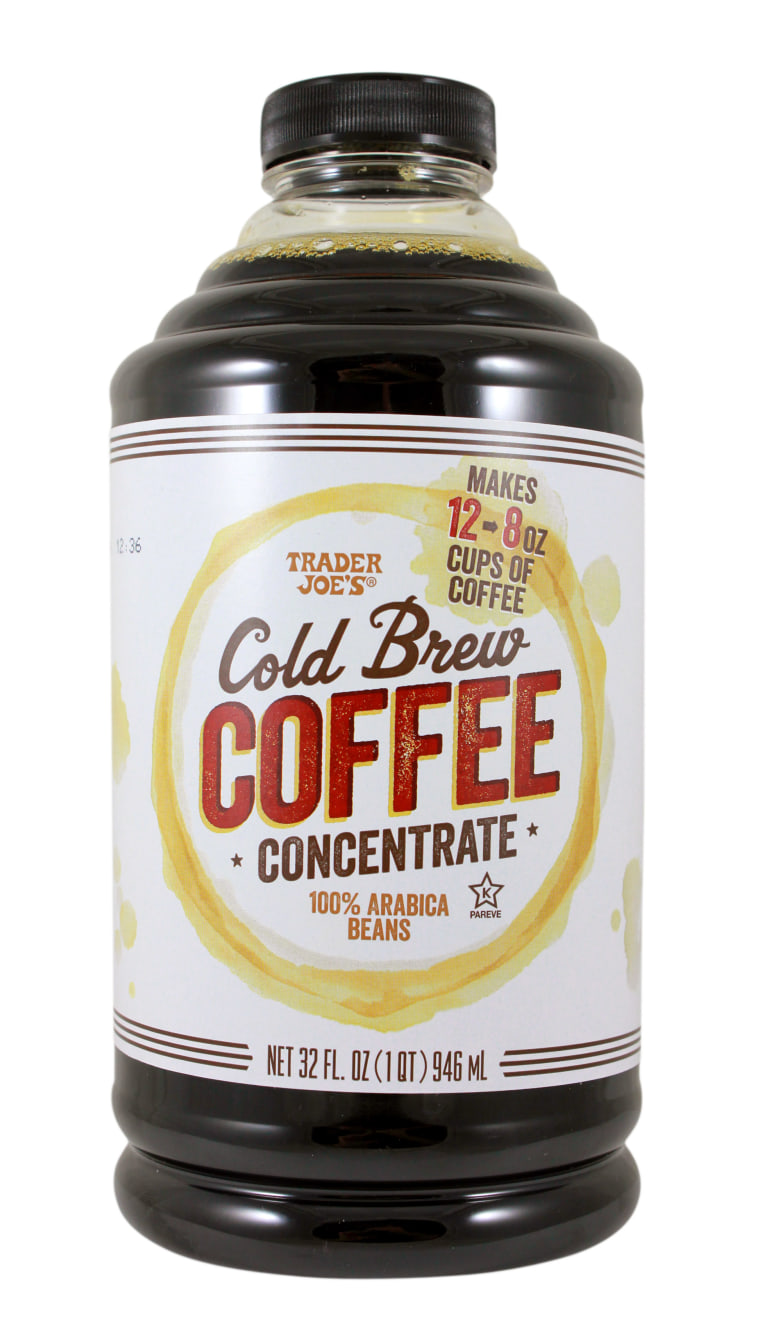 Yes, we had the coffee beans on our list but not the cold brew. "Most of my favorites did make the list," said one commenter, "but where is the cold brew coffee?? That stuff rocks!"
16. Pizza and flatbread
Who can resist the convenience of pre-made pizza? Various TJ's pizzas, including the wild mushroom and truffle flatbread and the burrata, arugula and prosciutto flatbread, got shoutouts from commenters.
17. Cookie butter everything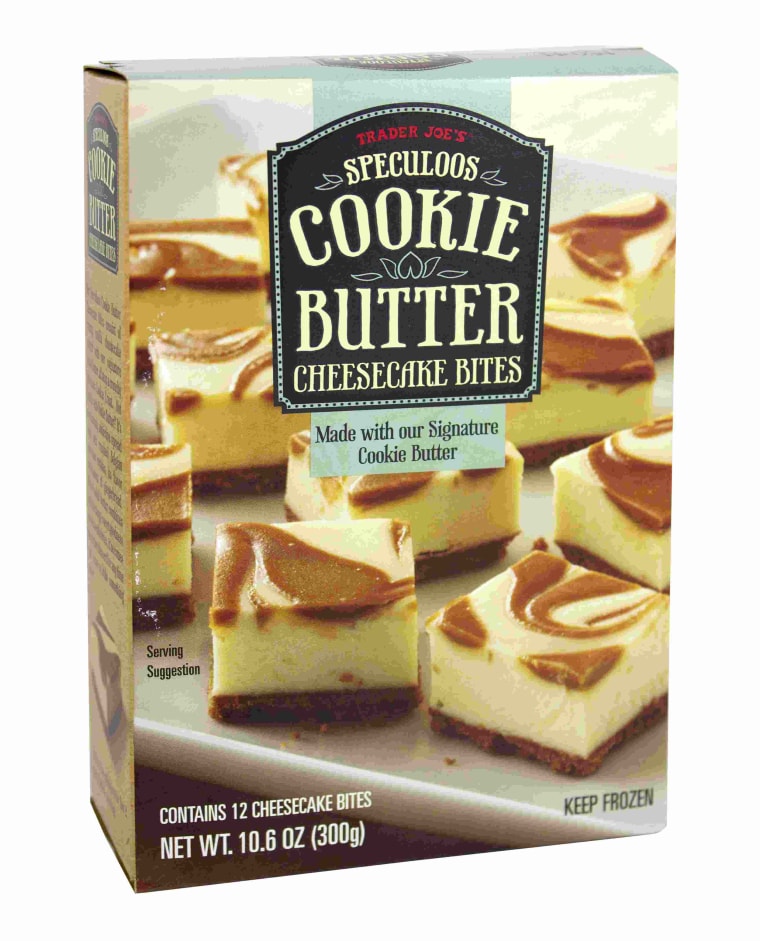 You guys love your cookie butter — aka speculoos — so much that you accused us of leaving it off our list even though it was actually on it. You also chimed in about your love of TJ's cookie butter ice cream and cookie butter cheesecake bites. So basically, you love cookie butter. We get it — so do we!