You check your shopping list before heading to the store, but do you also check your watch and your calendar? According to Stacy Johnson, CEO and founder of Money Talks News, the hour and the day you shop will often determine how successful and efficient your shopping will be. Shop at one time for best selection, another for the smallest crowds and another for double sales. Here are the best time to go to the grocery store — and the worst.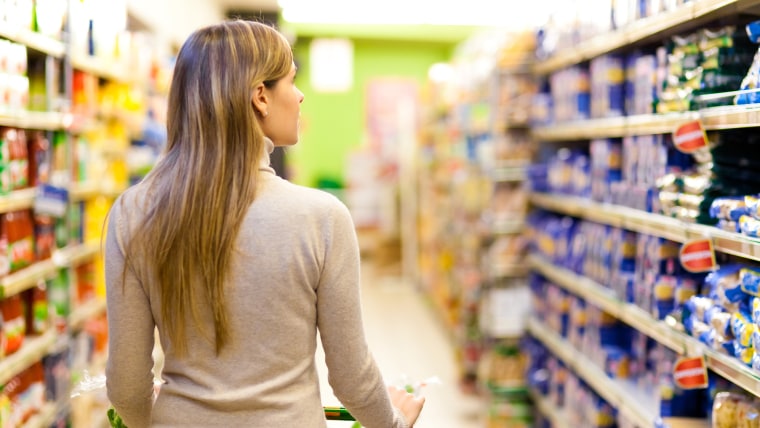 If you want the best selection...
1. Shop early: Early to mid-morning is the best time of day for the finest selection, according to Johnson. That's when dairy, bakery goods, produce, meat and seafood are newly stocked and freshest.
2. Shop on the day new ads comes out: If your grocery store's ad comes out on Wednesdays, then that's the time to shop for best selection. Shop later in the week and sale items may be gone. (If so, ask for a rain check so you can get the item at the sale price when it's in stock again.) Also, some grocery stores will honor sale prices from both the current ad and the previous week's ad on that day, so you get double savings.
3. Get the inside scoop from department managers: If you love fresh salmon, ask the manager of the seafood department what days new shipments arrive. If you regularly have trouble finding a certain type of dog food, check with manager to find out when shelves are restocked. Looking for markdowns? Department managers are happy to tell you the best time to snag meat, seafood, produce and floral bargains.
If you want to avoid crowds
4. Shop early or late: The most crowded times to shop are midday on weekends and between 4 p.m. and 6 p.m. on weekdays when most people are getting off of work. Shop at 8 a.m. or at 8 p.m. any day, and you'll zip through the aisles and the checkout. There may not be as good a selection, and the produce may not seem quite as fresh, but if you want to save time and avoid crowds, stick to these times.
5. Don't shop an hour before major TV sporting events: If your local team has a game on TV or there's a big national televised sporting event, stay away from grocery stores one hour before the game starts. That's when people are loading up on snacks, cold cuts and drinks.
6. Avoid weekends: Without a doubt, weekends are the busiest days to shop, with Saturday leading the list. Mondays and Tuesdays are the least busy but stores may be out of a lot of items, especially if sales start on Wednesday.
7. Steer clear of the church crowd: One of the busiest times for shopping is around noon on Sundays, after people get out of church (people must get menu inspiration while they're in the congregation).
One last bit of advice: Hungry shoppers buy more than they need; so, if your stomach's growling, treat yourself to a banana or a protein bar before cruising the aisles. Also, if you're too tired, just buy what you absolutely need. You can shop for the rest when you have the stamina and the patience to look for the best bargains.
RELATED: How to pick the fastest grocery store line
RELATED: 10 tips for saving money (and your sanity) at Costco and big box stores
RELATED: Shopping at big box stores with kids? Here are 8 ways to keep your sanity