Ray Isle, Food & Wine's executive wine editor, shares his top picks for affordable summer sips. Whether you're watching a movie, packing a picnic or relaxing at the beach, he's got the best wines for every warm weather occasion.
Barbecue wines
Barbecue means big flavors: smoke, sauces, ribs, burgers and so on. You'll need a super juicy red to go along with those flavors, such as a ripe California Zinfandel or an intense Aussie Shiraz-Cabernet blend.
NV Marietta Cellars Old Vine Red Lot #66, $14
I've recommended this wine over and over for years. It's mostly Zinfandel, plus a bunch of other varieties, from old vineyards scattered throughout northern California. It's juicy, darkly fruity, spicy and a total steal.
2014 Penfolds Koonunga Hill Shiraz-Cabernet, $15
Penfolds is probably the most famous name in Australian wine. Their iconic Grange Shiraz sells for over $500 a bottle, but they make great affordable wines, too, like this juicy red blend with blackberry flavors. It's perfect with burgers or sausages hot off the grill.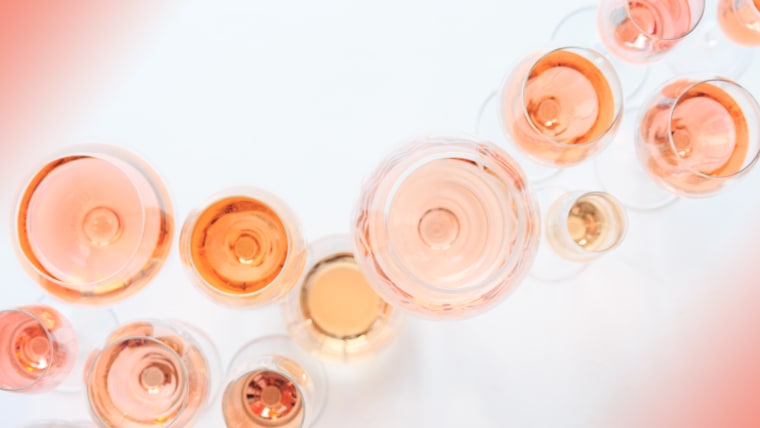 Beach wines
Canned wine is a huge trend right now, and some of them are actually quite good (believe it or not). Plus, cans are perfect for places that you can't take glass, like the beach or pool.
NV Frico by Scarpetta, $3 per can
This northern Italian sparkler, a blend of Trebbiano, Glera and Chardonnay that comes in petite 187-milliliter single-serving cans. And, it has a refreshing mandarin orange accent.
2014 Alloy Wine Works Central Coast Pinot Noir, $9 per can
California winemaker Andrew Jones uses top quality Central Coast fruit for this impressive Pinot. It is full of ripe cherry flavors with a hint of rhubarb. Plus, these tall-boy cans hold about three glasses apiece.
Brunch wines
You've gotta go with bubbles for brunch. For reasonably priced bubbles, I vote for prosecco, especially because it's affordable enough that you can also mix it with peach nectar for a Bellini, for instance, or make an Aperol spritz with it.
Bisol is one of the top prosecco producers around. Jeio is their most affordable cuvée, full of zingy citrus-peach flavors and lively bubbles.
Picnic wines
Rosé is really the perfect picnic wine. It goes with everything and it tastes great chilled down. If it warms up a bit while you're playing frisbee, it still tastes good, unlike a lot of whites.
2016 Commanderie de la Bargemone Rosé, AOP Coteaux d'Aix en Provence, $19
This is a classic Provençal rosé and still one of the best ever. If you want to get a sense of why everyone's suddenly gone nuts rosé, this wine will do it.
2016 Angeline California Rosé of Pinot Noir, $16
France isn't the only place that makes great rosé. A lot of California producers are using the state's gift for great Pinot Noir to make their own interpretations. This rosé from Angeline is crisp and lively.
Movie night wines
What goes with movies? Popcorn. And what goes with popcorn? Chardonnay! The question is, are you a artsy foreign movie fan or an American blockbuster movie fan? For the first, go with a lighter bodied, elegant white Burgundy from France — Chardonnay is the grape of white Burgundy. For the latter, go with a big, rich California wine.
2015 Auvigue Macon-Villages, $18
If you're looking for value when it comes to Burgundy whites, head to the Mâcon region in the south of Burgundy. It's not as prestigious, but the quality can be fantastic, and you're not paying an up-charge for famous names.
2014 Olema Sonoma County Chardonnay, $15
A terrific California vintage and talented winemaking make this affordable Chardonnay taste much more expensive than it is. Think lemon zest, ripe apples and a hint of sweet oak to bring it together.