If you plan on buying one kitchen appliance to make preparing breakfast, lunch and dinner a cinch this Fall, consider a slow cooker.
You'll likely find you're not the only busy person putting nutritious, hearty meals like beef stew, beef and beer chili, chicken and dumplings and cinnamon apple oatmeal on the table – without having to sauté, stir or simmer over a hot stove after a long day at work. That's because in the 12 months ending June 2015, Americans bought 12.6 million slow cookers with dollar sales reaching $334.1 million, up 4 percent year over year, according to NPD's Consumer Tracking Service.
You're reading "Best of the Season," our buying guide to seasonal items.
But with dozens of slow cookers lining store shelves, how can you tell which is right for you? We turned to Stephanie O'Dea, author of 5 Ingredients or Less Slow Cooker Recipes for tips.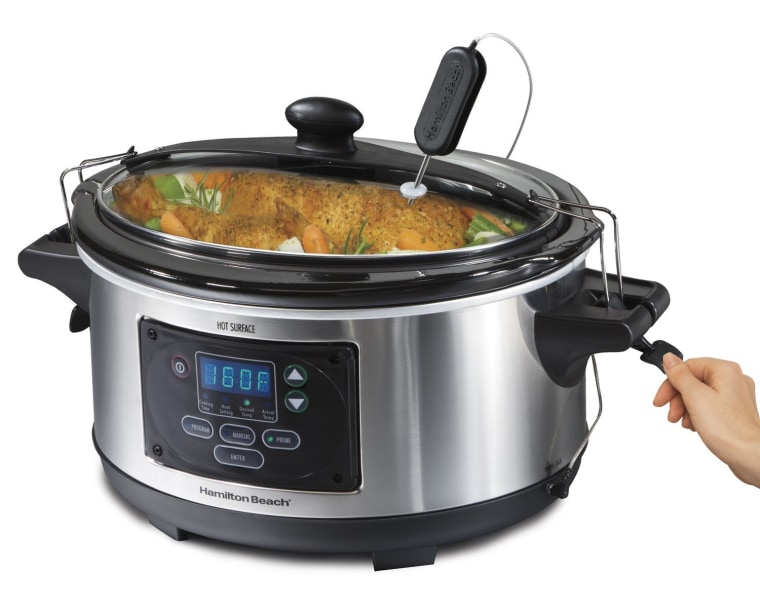 Best for Those On A Budget: Hamilton Beach Set n' Forget, $49.88
"I own three of these slow cookers, and love the easy digital readout of the programmable display and the rubber gasket with locking lid," she says. "I can throw a pot full of chili into the back of the minivan and bring it to a PTA potluck without running my upholstery."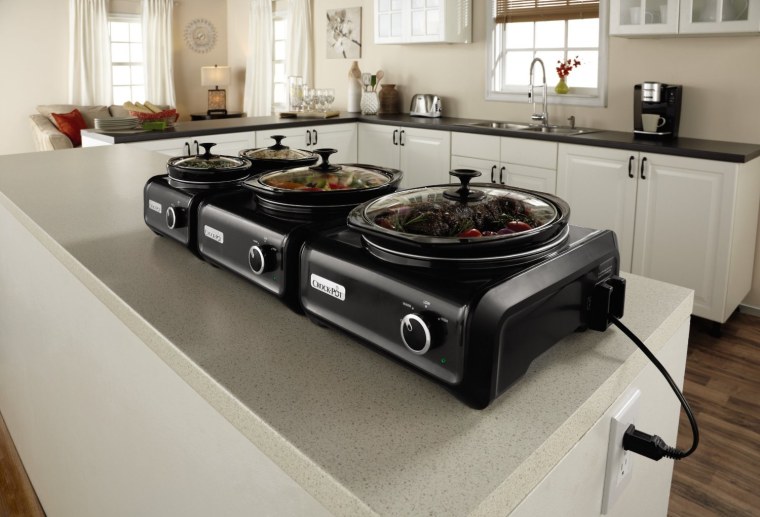 Best for Entertaining: Crock-Pot Hook Up, $49.99-$99.99
"I love entertaining with my slow cookers, and Crock-Pot has solved the 'too many cords, not enough outlets' dilemma," she says. "Each Hook Up pot can connect to another, saving valuable countertop space. The pots range in size from 1.5 to 5 quarts, and each has its own cooking element and heat settings."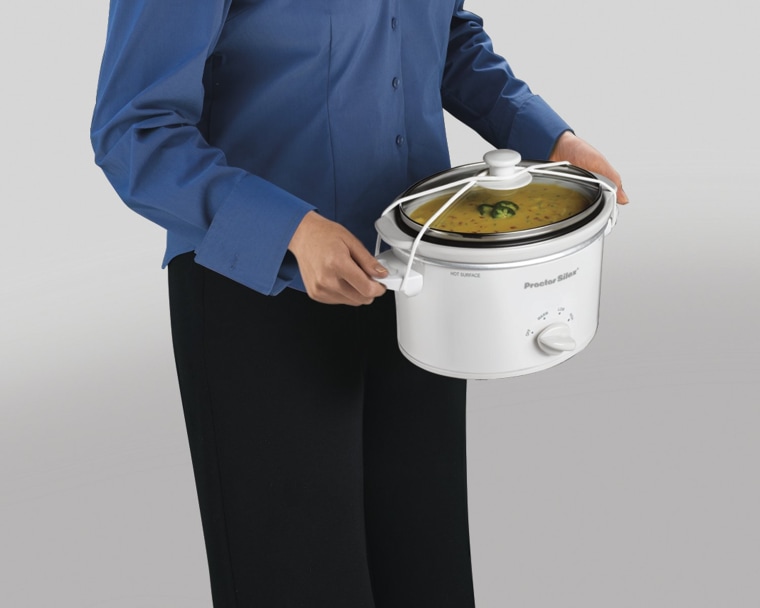 Best Small Pot: Proctor Selix 1.5 Quart, $26.97
"This is the perfect size for one to two people," she says. "You aren't going to get many leftovers, but this pot comfortably fits two chicken breast halves and a jar of pasta sauce. Shred the meat after cooking, and serve over a plate full of noodles for an easy, no-fuss dinner."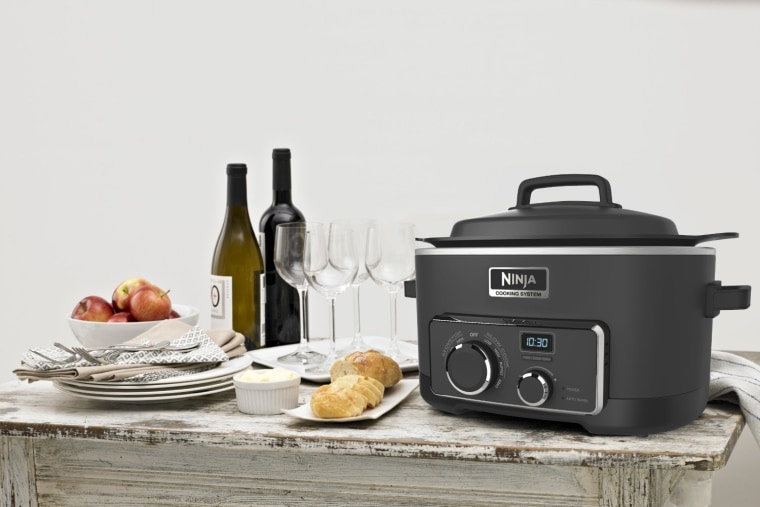 Best All Around Slow Cooker: Ninja Cooking System, $96.99
"This is a slow cooker, a hot plate, and a mini oven in one convenient appliance," she says. "I like how I can quickly brown my meat and saute onions before flipping it over to the slow cook setting. I also appreciate the oven setting because if I'm in a rush, I can simply cook my favorite slow cooker recipe at 375 degrees. This is a favored appliance for RVers and those with limited kitchen space."