It's National S'mores Day!
Jocelyn Delk-Adams stops by the TODAY kitchen to share several twists on the classic campfire treat.
I can't think of anything more classic than s'mores. The melty chocolate, the rich scorched marshmallow, and the crisp graham crackers all bring back nostalgic memories in the best way possible. Whether you make yours around a campfire or grill or use your stove, there's no denying this treat is sometime special.
While the traditional s'more will never go out of style, I love remixing gourmet or wacky flavors to create fresh takes on this childhood treat. Here are some creative ways you can jazz up your s'mores.
Peach White Chocolate S'mores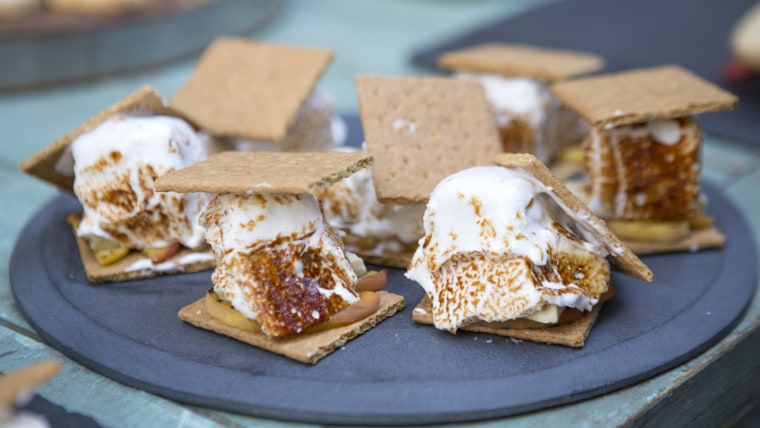 This is one classy s'more. Roasted peaches are already juicy, flavorful perfection but try pairing them with white chocolate. The chocolate is milder and lends a balance to the sweet and slightly bitter peach fruit. This is awesome when combined with a vanilla bean flavored marshmallow on graham crackers.
Berry Shortcake S'mores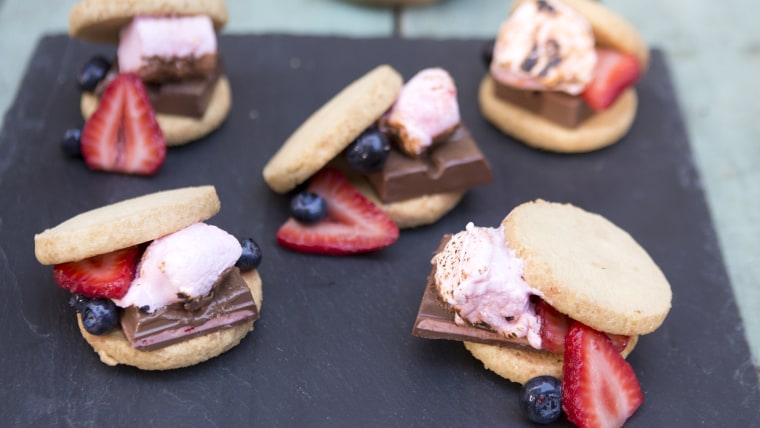 If you love strawberry shortcake, you will love this fruit-forward s'mores recipe. To start, macerate any of your favorite berries like strawberries, raspberries or blueberries by sprinkling sugar over them and allow the juices and flavors to develop. Try a gourmet strawberry marshmallow and strawberry-and-creme flavored chocolate. For the cookie, try shortbreads! They are technically biscuits in cookie form.
Brown Sugar Bacon Caramel S'mores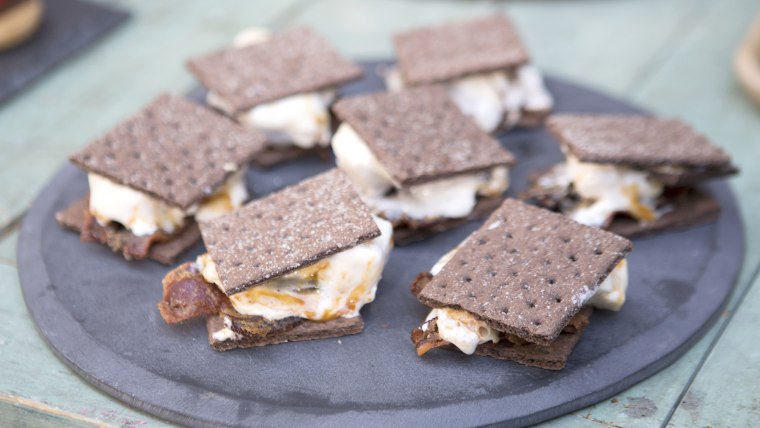 This may be the most decadent s'more to ever grace the world. We are talking brown sugar-candied bacon on top of gourmet salted caramel marshmallows, smoked salt chocolate and chocolate-flavored graham crackers. The saltiness of the bacon and salted caramel marshmallow is a wonderful balance to the sweetness from this s'more. And it's pretty irresistible!
Peanut Butter Banana S'mores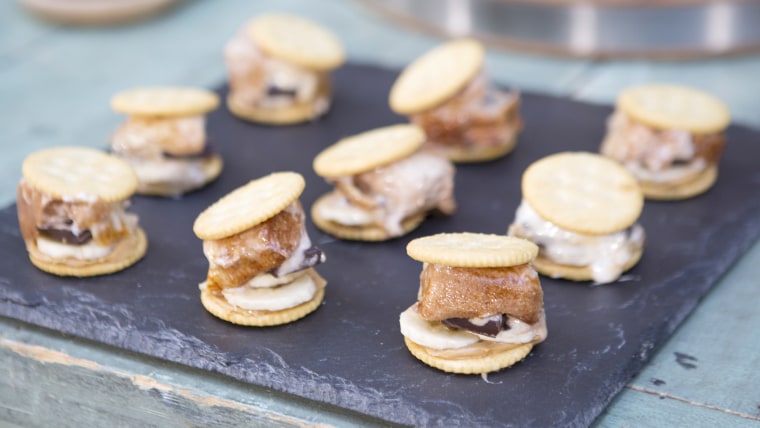 Elvis was a huge fan of this flavor combo, and I know you will be too! Start with banana slices and a peanut butter flavored marshmallow, then just add your favorite type of chocolate! The best part is the nontraditional base. Try using a Ritz cracker to add a bit of salty, savory flavor.