With so many pizza places throughout the U.S., narrowing down the country's top 10 best places to get a great pie is almost as hard as not going back for a second slice.
Fortunately, there are professionals out there (i.e. food critics) willing to do the tough job of wading through the rising sea of savory slices — and they recently shared their highly coveted insight with TODAY Food.
Whether it's eaten flat, folded or with a fork (but please don't do that), these are the 10 best pizza places in the U.S. according to restaurant experts.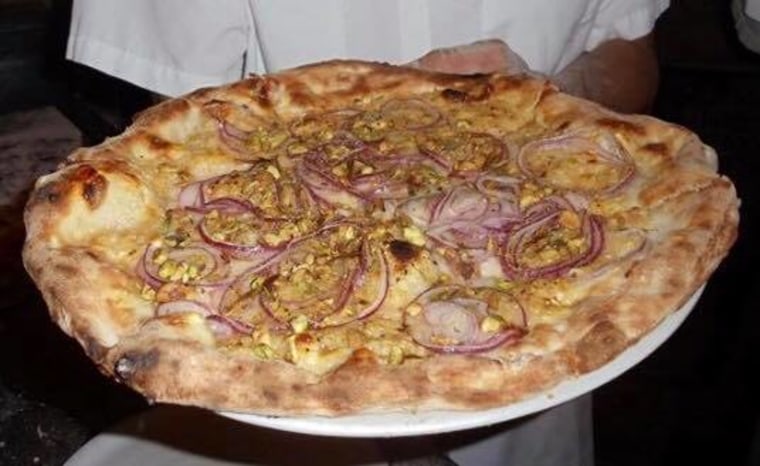 Jenn Harris, food editor at the Los Angeles Times, recently took a trip in search of the perfect pizza and she didn't find in Chicago or New York City. Instead, she found it in Phoenix. In fact, she liked the pizza so much that she's trying to rearrange her current work schedule to fly back for more.
"The winning pie is the 'Rosa,' delicately topped with slivers of red onion, good Parmigiano-Reggiano, bits of rosemary and local pistachios," Harris told TODAY Food. "The effect created by the combination of toppings is nothing short of a revelation. And chef Chris Bianco's dough is rivaled by no others, with a distinct chew and leopard spots of char that almost taste like candy. They make the caramelized dough take on an entirely new flavor profile."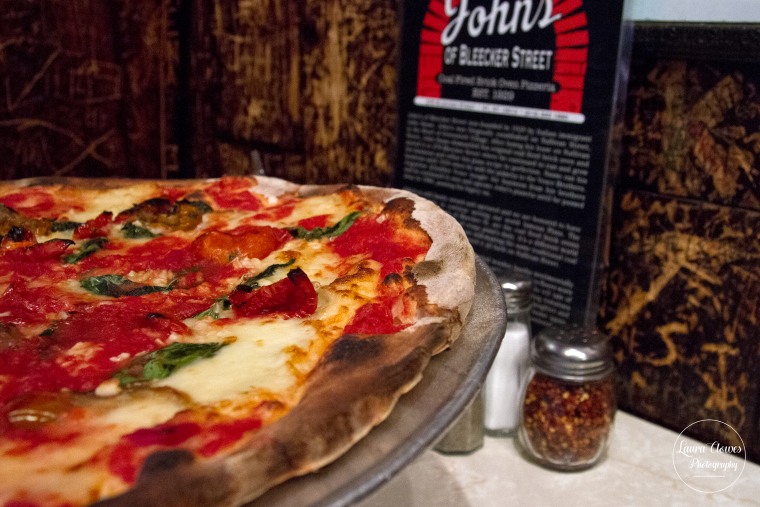 When asked about her favorite pizza, Bloomberg Pursuits' food editor Kate Krader said it depended on the day: "I can give you 10 different answers," she said.
She called Lucali in Brooklyn, New York, the best "pizza experience" she'd ever had, and gave an honorable mention to the clam pie at Sally's Apizza in New Haven, Connecticut. But it's her childhood pizza haunt that still has her heart.
"The pepperoni pie at John's in the village ... because I grew up there," said Krader. John's — which is the city's third oldest pizzeria — has been a New York institution since 1929.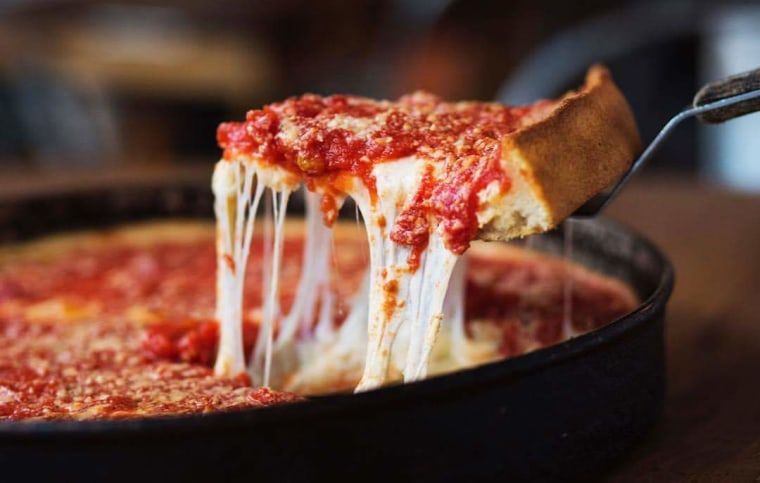 Phil Vettel, the Chicago Tribune's restaurant critic, loved this classic deep dish spot so much that it was the location of his rehearsal dinner the night before his wedding. Nearly 40 years later, Vettel's affinity for the pizza — and his wife — is still going strong.
"Malnati's deep-dish pizza — the crust thick and crunchy, the cheese a virtual blanket of mozzarella, the crushed tomatoes, never a sauce, bright and tangy — satisfies on a level that thinner crusts never achieve," he said.
Vettel also pointed out that out of Chicago's other famous pizzerias, including Uno's and Gino's East, Malnati's is the only one that's still owned by its founding family.
4. Pizzana - Los Angeles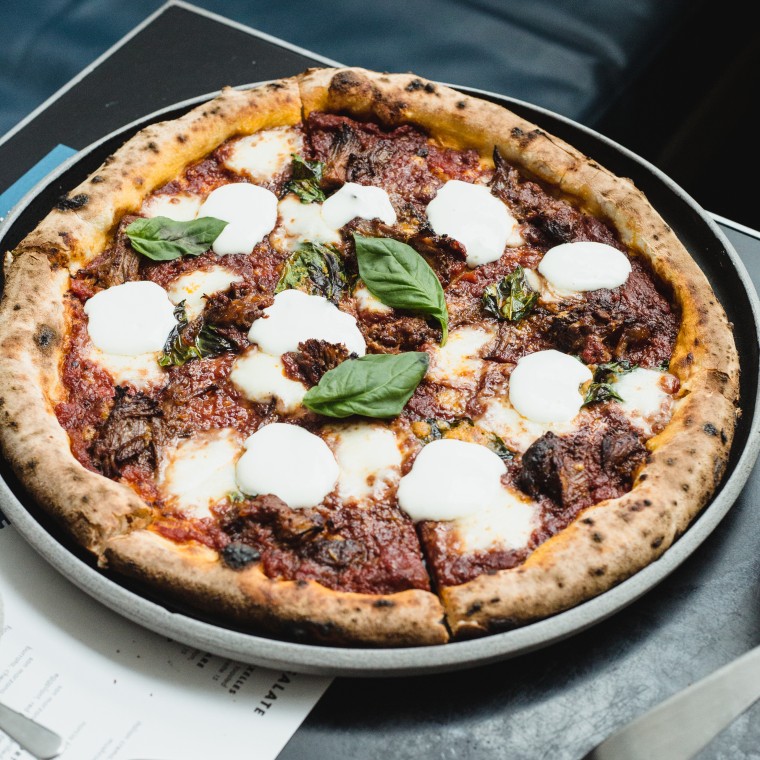 When Jeff Gordinier, Esquire's food and drinks editor, was growing up, there was a running joke that it was impossible to get a good pizza anywhere in Los Angeles. Instead, tacos and cheeseburgers were the local comfort foods. Since then, the food scene has definitely evolved, thanks to chefs like Nancy Silverton, according to Gordinier.
"My favorite pizzas these days can be found in Brentwood, of all places — at Pizzana, where chef Daniele Uditi, who moved to California from Naples, does a deft job of blending tradition and innovation," Gordinier told TODAY Food. "It's the kind of place where you might vow that you're going to limit yourself to two slices, but you wind up devouring seven."
5. Lucali - Miami Beach, Florida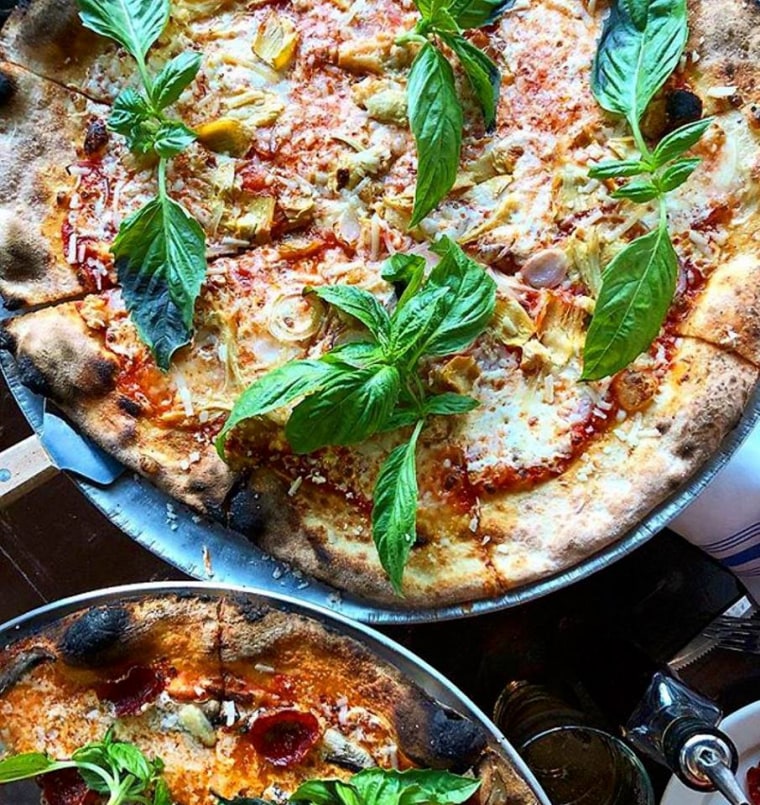 Miami Herald food critic Victoria Pesce Elliott doesn't sugarcoat it: "One pie at Lucali can cost $30 and weekend waits can be up to two hours," she told TODAY Food. Still, she adores the Brooklyn, New York, import from chef Mark Iacono (the original is a favorite of Krader, as well).
The pizzeria has one of the few wood-fired ovens allowed in Miami Beach. "The pizzas are huge — like 22 inches — and lovingly scorched with big black leopard patches," said Elliott. "These puffy crusts have the perfect combination of chewy and crispy with lots of airy pockets." Her favorite toppings are mushrooms, pepperoni and "huge stalks of bright green basil leaves."
6. Pupatella - Arlington, Virginia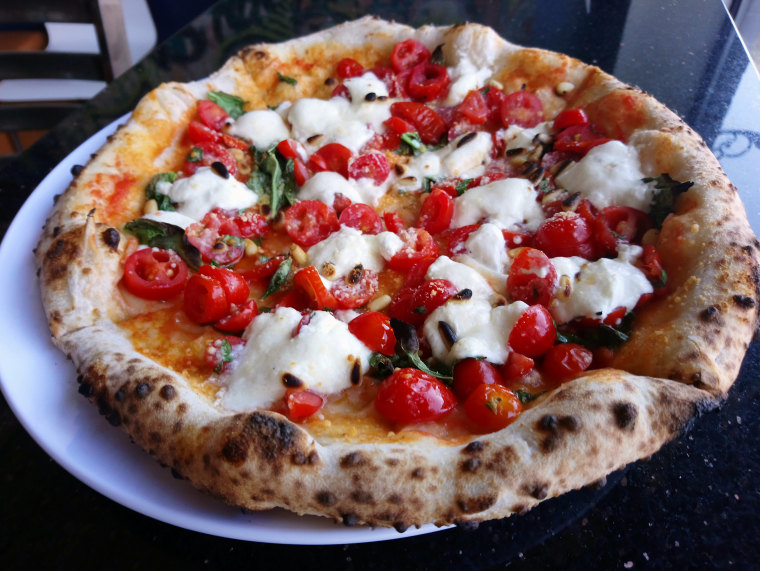 "The nondescript strip mall that houses Pupatella may scream suburban U.S., but once you get inside it's all Naples," Ben Abramson, editor of USA TODAY Eats, told TODAY Food.
The pizzeria earned its VPN (that's Vera Pizza Napoletana) status — recognized for meeting the standards of the True Neapolitan Pizza Association — for its authentic Neapolitan pies which are baked in a wood-fired oven imported from Italy.
"The Margherita is outstanding — with a charred, poofy crust and top-notch toppings sparingly applied," said Abramson. "But if they have the burrata pizza special on the board, order it. I call it Margherita on steroids, and it's worth traveling for."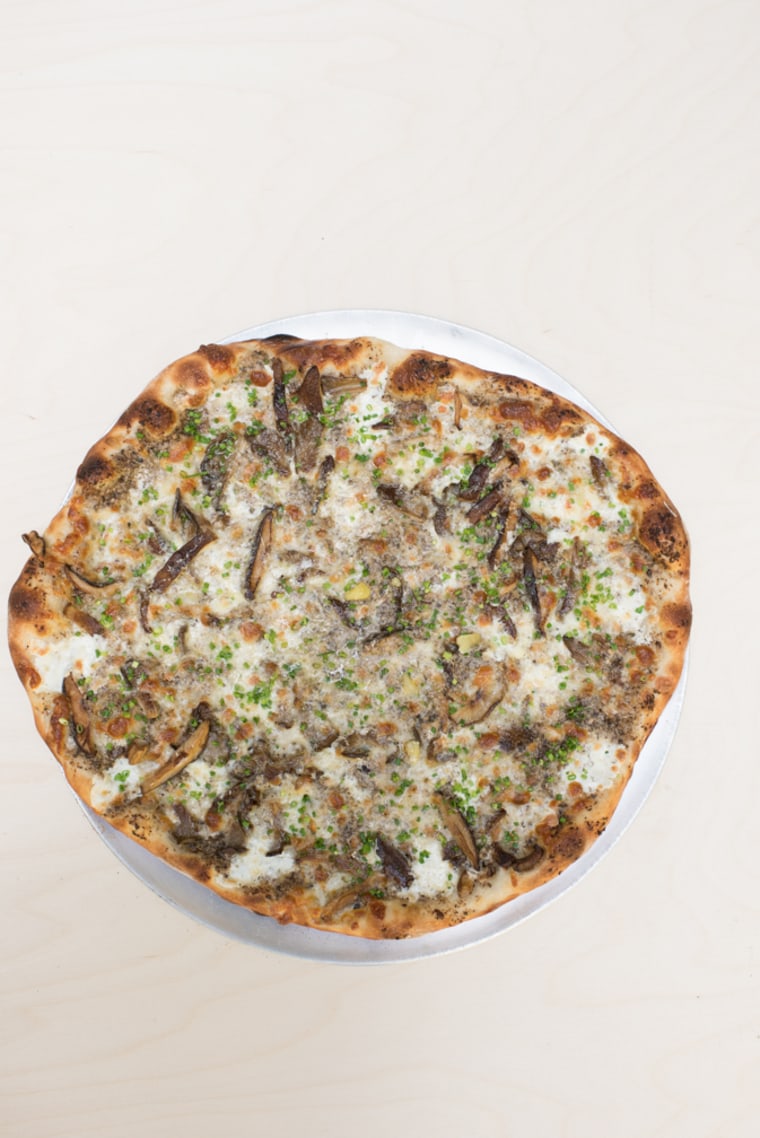 The City of Brotherly Love is famous for its cheesesteaks, but it also has superb pizza.
"It's my favorite pizza spot on the planet," says Andrew Knowlton, Editor at Large at Bon Appétit. "The lovingly made organic crust is topped with crushed New Jersey tomatoes and fresh and aged mozzarella, and toppings like pickled chiles, roasted onion, and house-made sausage," he wrote in his review of the no-frills— two employees, no seats and no phone — establishment. Though it's currently closed for renovations, the restaurant will reopen in spring 2019.
8. Bufalina - Austin, Texas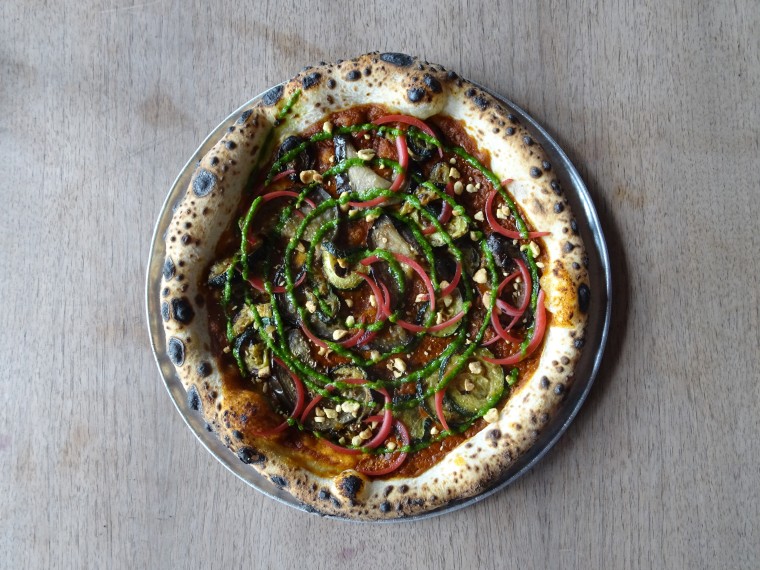 Knowlton, who just moved with his family to Austin, now gets his weekly pizza fix at this restaurant that specializes in what he called "textbook Neapolitan-style pies."
"The classics are best but there [are] always a few oddball ones: a harissa version with eggplant and salsa verde that push the pizza boundaries just enough," he told TODAY Food. "But perhaps the real reason I love Bufalina so much? The smart, personal, mostly low-intervention wines picked by owner Steven Dilley. My rule is one bottle per pizza. At least that's the deal I've made with my family."
9. Rubirosa - New York City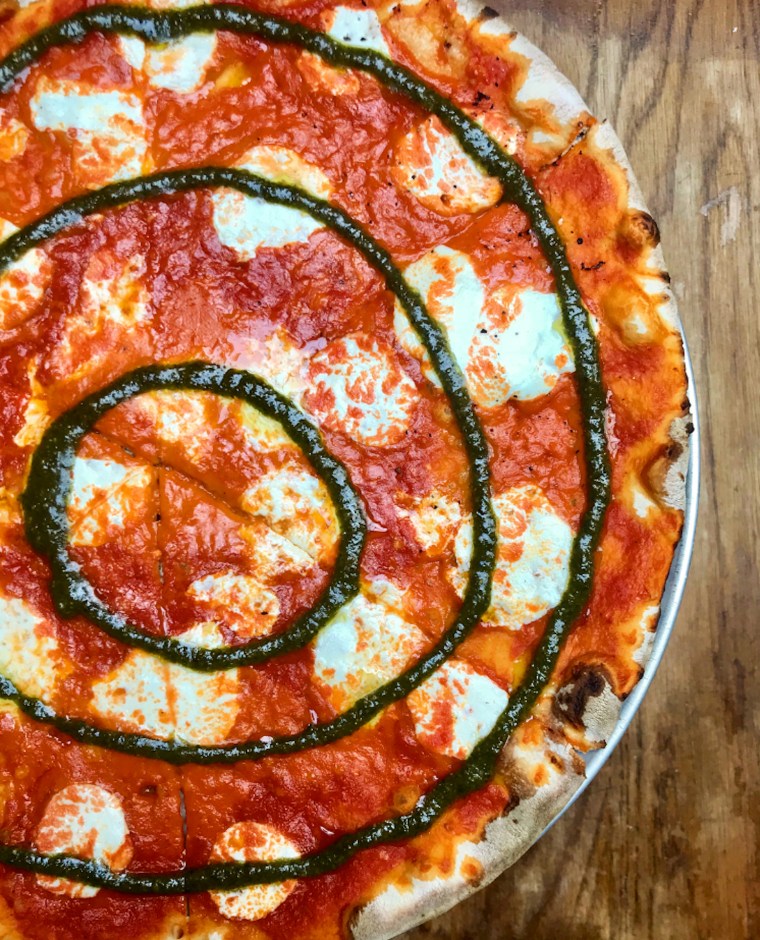 Tomato or vodka? That's the question when it comes to sauce at Rubirosa.
"If you can't make up your mind, there's also a 'tie-dye' option that has vodka sauce, regular tomato sauce and pesto all in one," said Hillary Reinsberg, Editor in Chief of The Infatuation. She said that the "cracker thin" crust is technically Staten Island-style but the restaurant itself is located in Manhattan's Little Italy neighborhood. Said Reinsberg, "[Rubirosa] has such a great atmosphere you'll want to hang out there all night." The restaurant's main menu only offers whole pies but it's possible to get it by the slice during Pizza Hour (4 - 5 p.m. every day).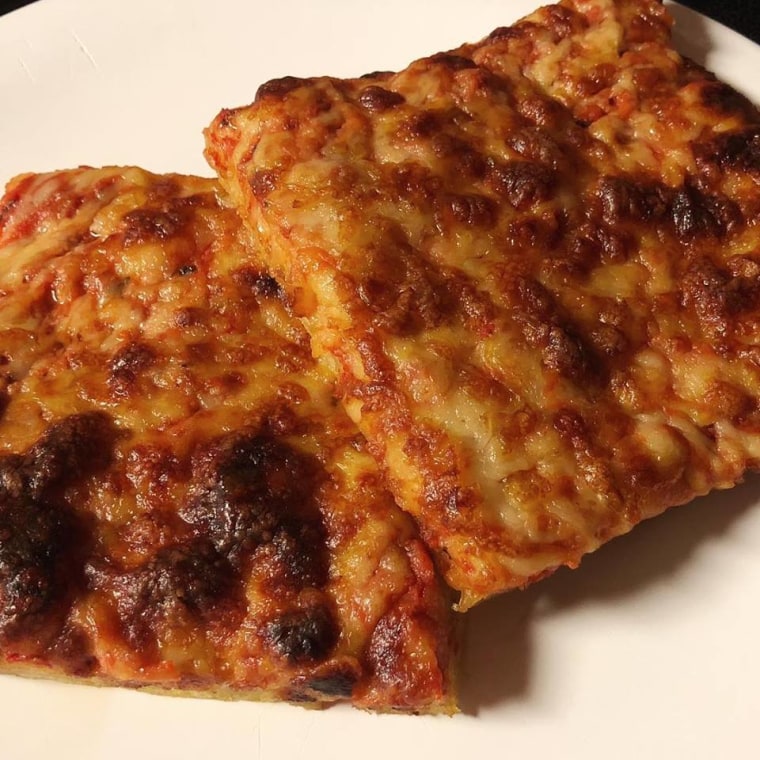 According to Parziale's About Us page, Grandpa Joe and Grandma Anna were the first people to introduce New England to pizza. The Parziales left Naples, Italy, for Boston in 1907 where they opened their bakery which is still family-owned and operated today. "I love their tomato heavy bakery pies — Sicilian sheet pizzas that come out of the oven at regular intervals," said Robert Sietsema, restaurant critic at Eater. "Their square slices, thick and fragrant, are snatched up by passersby at various temperatures, but these slices are not reheated. It proves that pizza is just decorated bread."