A great cheesecake is a wonderful thing, but sometimes making one can be a chore.
There are many debates on what makes the best cheesecake — whether it's a New York-style dessert made with cream cheese or the Italian variety that uses ricotta. Some prefer their cakes topped with fresh fruit, while others enjoy jam or chocolate filling swirled into the batter.
However, baking this delicious dessert can sometimes be a burden. Since most recipes contain eggs, cheesecakes usually need need to be cooked at a gentle heat to prevent curdling. Some recipes require a water bath, meaning more pots and pans to clean later. Cheesecakes also need to cook until just the right moment.
But, there is another way, an easier way ... a no-bake way! Instead of thickening the batter with eggs, no-bake cheesecakes are thickened with the addition of sweetened condensed milk or whipped cream. Instead of turning on the oven and carefully monitoring the dessert at it cooks, simply chill it in the refrigerator until firm. It's that easy. These cheesecakes can also be made several days in advance and they are great to make with kids, even young ones.
Find out how to make no-bake cheesecake by following these easy no-bake recipes for Oreo cheesecake, strawberry cheesecake and more!
1. Bring cream cheese to room temperature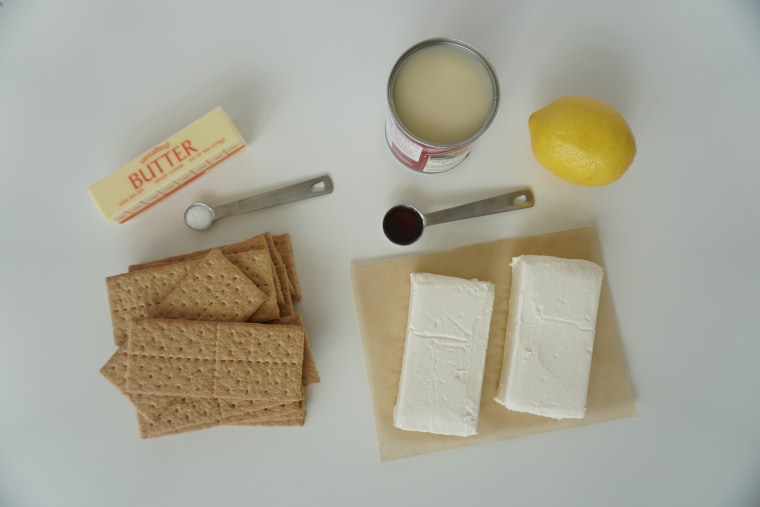 First off, the cream cheese should be fully softened before making the filling. This will ensure a smooth texture without those little lumps of cheese. If a recipe calls for sour cream, it should also be at room temperature. Heavy cream, however, should be kept cold in the fridge in order to whip it to stiff peaks.
2. Make the crust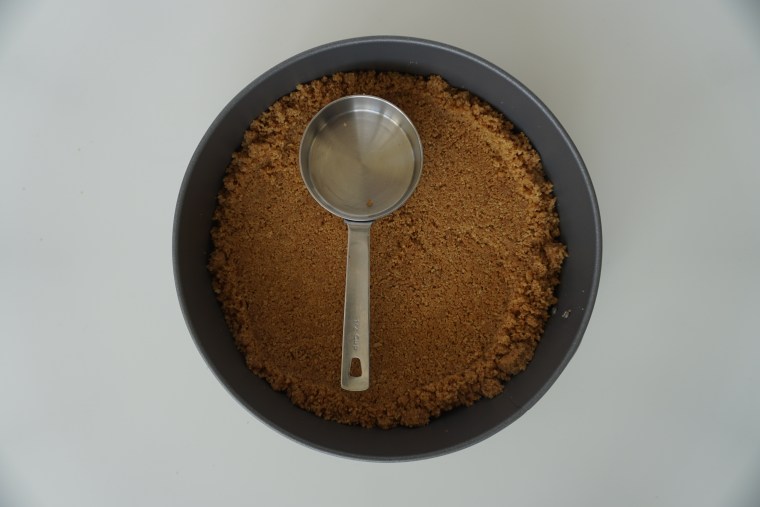 Generally, cheesecakes are made with a graham cracker crust and assembled in a springform pan. Graham cracker crust is simply graham cracker crumbs mixed with melted butter and may have additional sugar added. However, the world is your oyster here. Crushed up Oreos or shortbread cookies mixed with melted butter also make great crusts.
And don't limit yourself to just a springform pan. Muffin tins make great individual cheesecakes. There are also many full-sized or mini-pie crust store-bought options from which to choose. Or just skip the crust altogether and make parfaits by layering your mixture with granola and fresh fruit.
3. Make the filling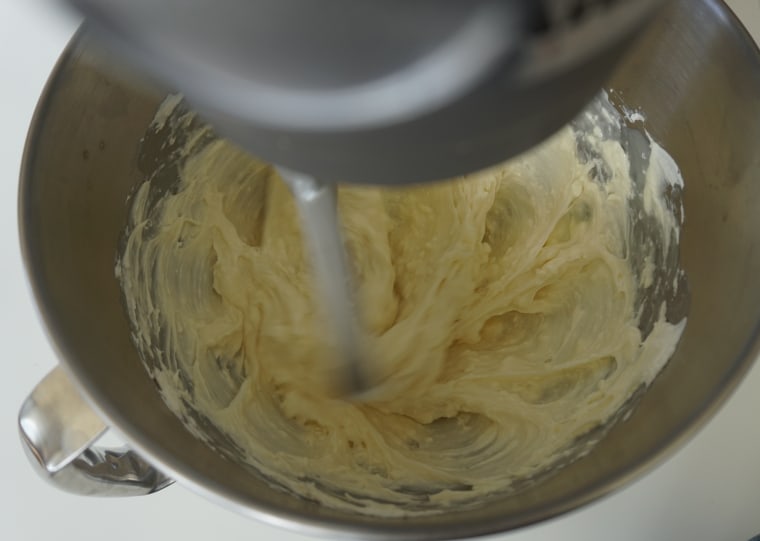 Beat together your ingredients until smooth and creamy, with the exception of whipped cream, which should be folded into the sweetened cream cheese mixture. If a recipe calls for 1 cup heavy cream, then substitute with 2 cups whipped topping and decrease the sugar by half (since whipped topping is already sweetened).
Note: Heavy cream doubles in volume once it's whipped which is why 1 cup of heavy cream should be substituted with 2 cups whipped topping.
4. Chill until the cheesecake is firm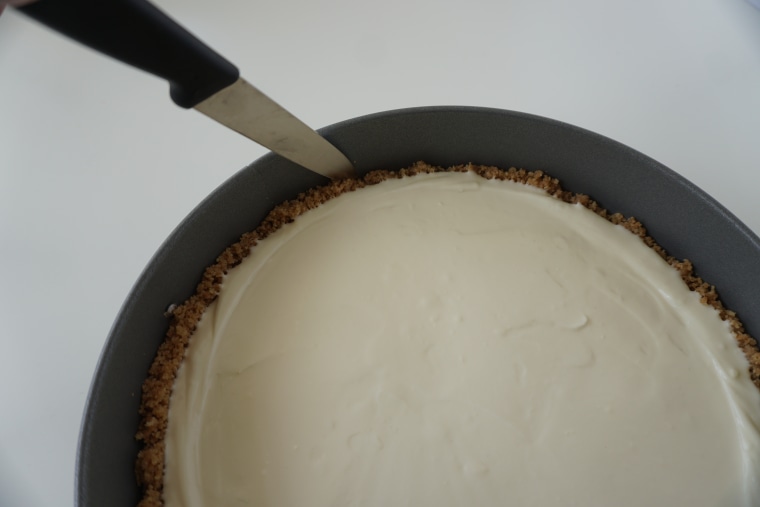 Once assembled, chill the cheesecake for at least three to four hours, but preferably overnight. This will ensure your no-bake cheesecake firms up evenly and cuts nicely. If the egg-less custard is a little loose before serving, just pop it into the freezer for 20 minutes.
5. Add toppings and serve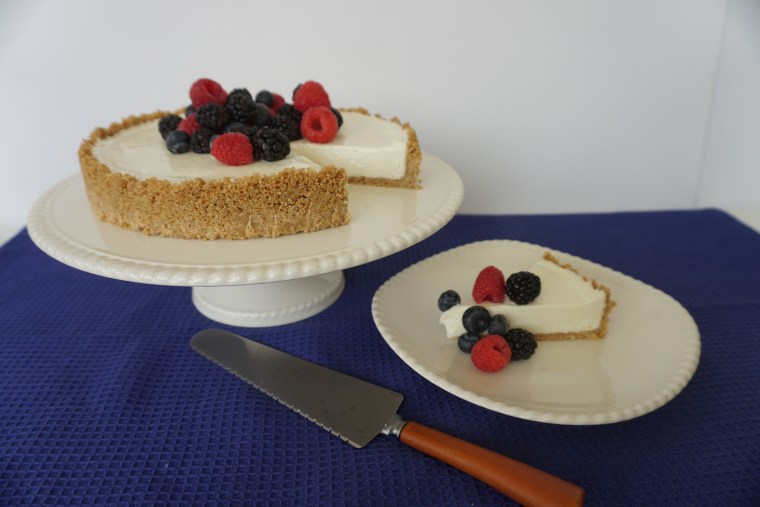 Top any plain cheesecake with fresh berries, a fruit compote or even a sweet pie filling. Crumble a few cookies on top of your Oreo cheesecake or drizzle with chocolate sauce. And whipped cream is always a welcome addition to any flavor of cheesecake.
No-Bake Cheesecake with Sour Cream
A cheesecake with sour cream cuts down on the sweetness and makes a glorious base for fruit compotes. The filling for this recipe takes about 10 minutes to make and just needs to cool overnight, or at least four hours, before being served.
No-Bake Cheesecake with Condensed Milk
This simple, no-bake cheesecake uses sweetened condensed milk for a smooth, decadent flavor. It is delicious on its own or served with any topping of your choice, from fresh berries to chocolate chips and toasted coconut.
No-Bake Oreo Cheesecake
This cheesecake is for all the Oreo lovers out there. A crumbled chocolate cookie crust creates a lovely foundation for a sweet, creamy filling. Oh, and the filling has Oreos in it, too. It's a delightful way to enjoy cookies and cream.
No-Bake Pumpkin Cheesecake
Pumpkin flavors may be most popular when the leaves begin to change color in the fall. But you'll be pining for this gorgeous, no-bake pumpkin cheesecake all year long.
No-Bake Strawberry Cheesecake
Looking for a fun way to make individual desserts? These mini, no-bake cheesecakes are simple, summery and filled with freshly macerated strawberries. They are as adorable to look at as they are to eat.