I grew up in a Sephardic Jewish home where burgers were never draped with melted cheese and the only time that potatoes made an appearance on the dinner table was when they were in the form of Tater Tots. Instead, rice took center stage, accompanying everything from crispy broiled chicken and roasted lamb to baked salmon and my mom's insanely perfect meatloaf. Even steak was served with rice instead of spuds.
One of my favorite childhood memories is learning how to cook rice with my mom's guidance. Pouring water into and out of her heavy Pyrex measuring cup was a fun challenge for me when I was 8-years-old. I'd stand on my tippy-toes to reach the faucet, then crouch down to see how close I had come to the 2-cup mark.
In later years, the up-down measuring dance continued and I resigned myself to the idea that it's just one of those things that adults learn to put up with, like washing dishes by hand or losing socks to the laundry gods. Then, three of my friends in the food world introduced me to an ingenious tool that changed everything.
OXO Good Grips 2-Cup Angled Measuring Cup, $8, Amazon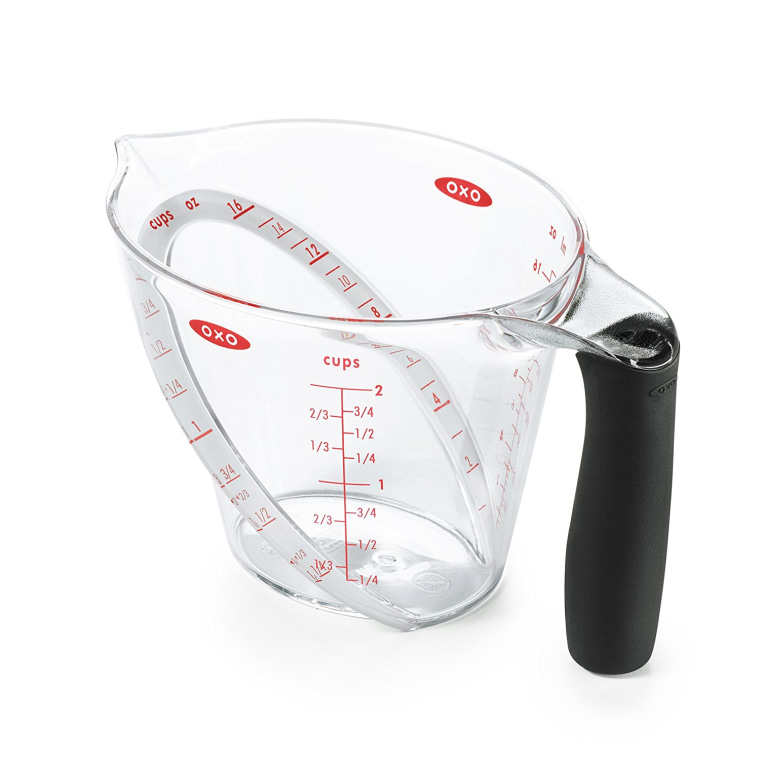 The OXO Good Grips Angled Measuring Cup is simply the easiest-to-use measuring cup I've ever cooked with on a daily basis. I'm not the only one who is a fan either. Apparently, it's what all my friends used for years before telling me about it — thanks guys! Plus, it has a 4.5-star rating on Amazon, over 1,500 positive reviews and is the site's No. 1 best-selling measuring cup.
When baking, a kitchen scale is really the very best way to measure dry and wet ingredients by weight, but for everyday cooking, there's no need to lug out a heavy scale from the cupboard thanks to my trusty little measuring cup.
Here are five reasons I'm convinced that it's the best one around.
I don't need to bend down to use it.
The angled surface in the center of the measuring cup means that I can read the measurements from above and never need to stoop, bend or crouch to get things right. This is big — especially for me and any of the estimated 31 million Americans who suffer from lower back problems.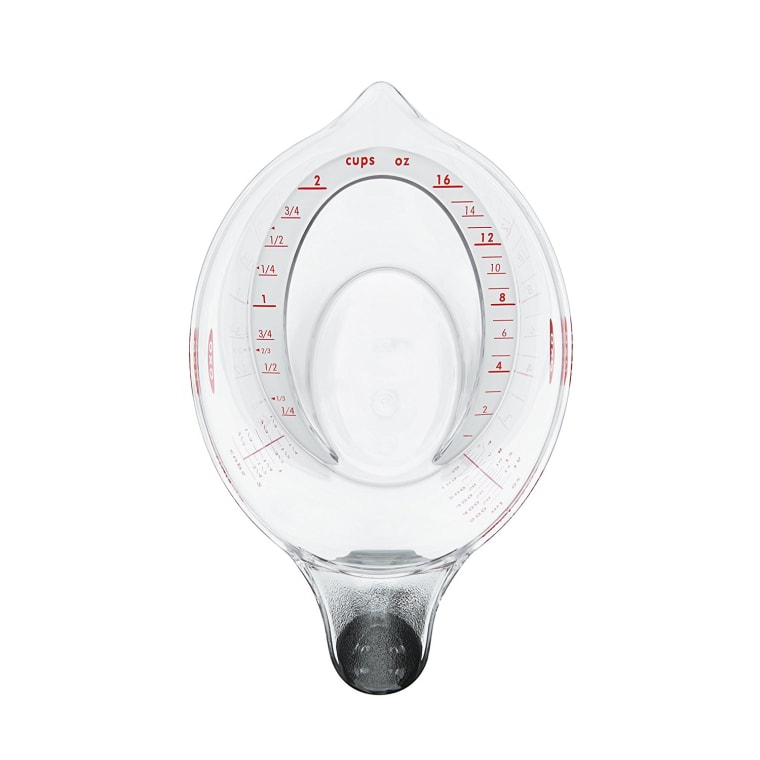 The spout allows a very fine or thick stream.
If I've overfilled the cup, it's easy to pour out a tiny amount without spills or dribbles. On the other hand, if I impatiently want to dump in the whole lot, like when I make a frittata, it's also a breeze.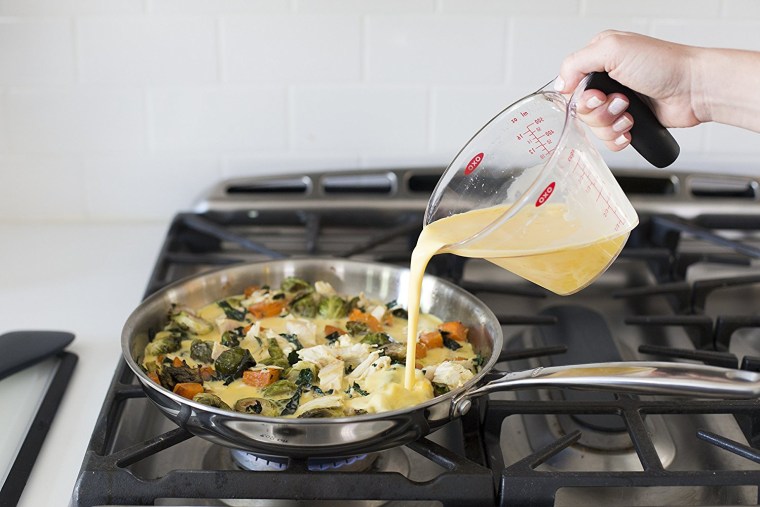 It measures cups and ounces at a glance.
Since not every recipe details the amount of ingredients in the same way, this is a very helpful feature. It's great to only have to use one measuring cup for both wet and dry ingredients. The cup comes in smaller and larger sizes, but I think the 2-cup version is just right. I like that I can use it to measure ingredients for recipes that serve just a few people or a crowd.
It's durable.
Yes, the cup has a good no-slip handle, but that hasn't stopped me from knocking it off the counter a few dozen times or so. It's still perfectly intact and without any cracks.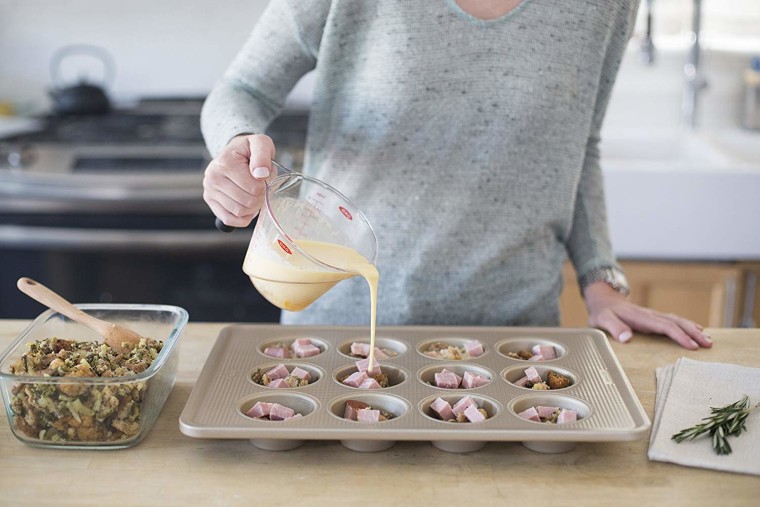 It's dishwasher safe.
Trying to get every last speck of olive oil out from any plastic container is a pain. It never seems to be clean enough, no matter how many times it's been washed by hand. My trusty measuring cup has been through hundreds of wash cycles and the printed numbers are still just as bold as they were when I first got the cup.