Though English farmhouse Stilton will always make us swoon — and there's nothing we wouldn't do for a dollop of Brillat Savarin and a hunk of bread — sometimes all we want is a good ol' reliable supermarket cheese.
In fact, for those among us who consider themselves cheese lovers, that passion for the curd likely started with the humblest of cheeses from the local store. And we don't mean "local" as in "artisanal" — we're talking mass-market, available-almost-everywhere affordable cheeses that we know will taste great in a salad, melted on white bread or consumed with fervor paired with nothing more than a stack of Ritz crackers and a cold beer (preferably while binge watching "House of Cards" or something equally delicious).
The following cheeses (listed in no particular order) are the ones we turn to again and again, the workhorses you will find in our kitchens — and maybe even our purses — almost always. You can find them in supermarkets, Trader Joe's, Costco, or big-box retailers across the United States.
1. Cabot 3-Year Aged White Cheddar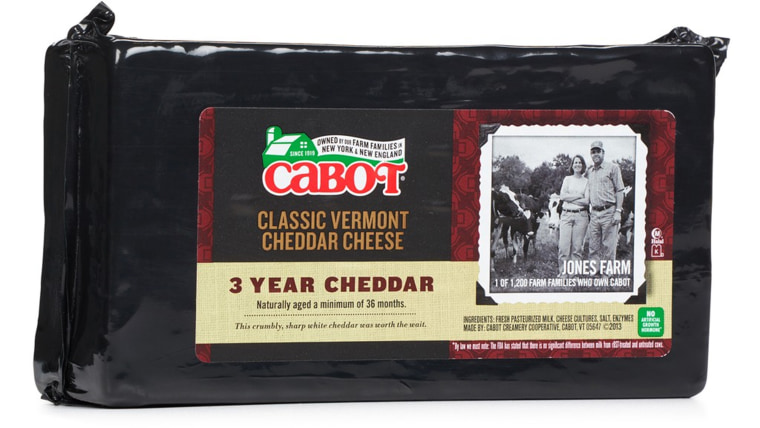 Not surprisingly, cheddar is a supermarket-cheese favorite. And for me, the gold standard of supermarket cheddar is Cabot Creamery's 3-Year Aged White Cheddar, a beautifully crumbly, tangy specimen that works well in grilled cheeses, soups, fancy cheese plates and more. I buy a massive block — for a song — whenever I hit Costco. Can't find this particular Cabot? A Cabot customer service rep told TODAY that the Cabot Artisan Reserve Cheddar, available at regular grocery stores and also aged three years, is "almost identical" to the 3-Year-Aged White Cheddar we get at Costco.
2. Président Brie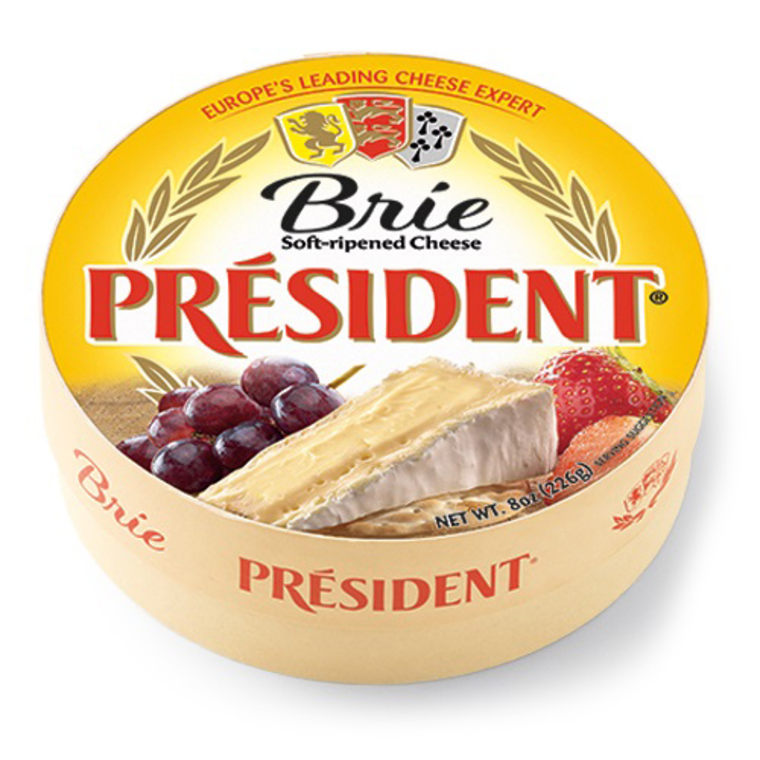 For buttery Brie, TODAY contributor Kendra V. Lico loves the versatility of Président . "Left out at room temp it's creamy and great to eat with crackers. But it's sturdy enough to go into a baked Brie without oozing all over or falling apart," says Lico.
3. Locatelli Grated Pecorino Romano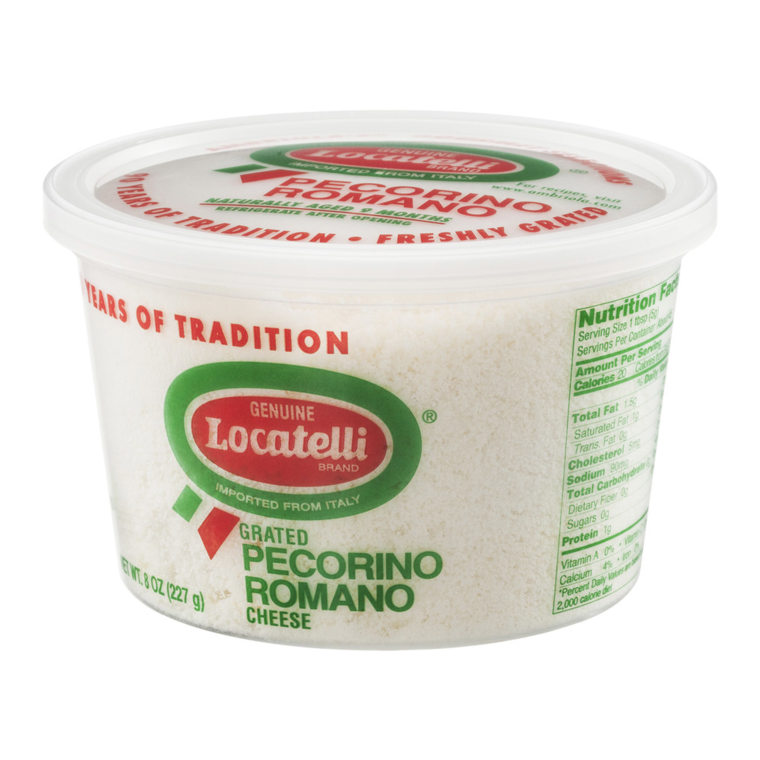 TODAY's Associate Food Editor Emi Boscamp has lots of feelings about this cheese. "The only cheese I buy time and time again at grocery stores is Locatelli Grated Pecorino Romano. It's perfect for topping pastas, making pesto, sprinkling atop eggplant and broiling. I can always count on the nuttiness of that magic powder. It never fails me," says Emi. Convinced yet?
4. Old Croc Sharp Cheddar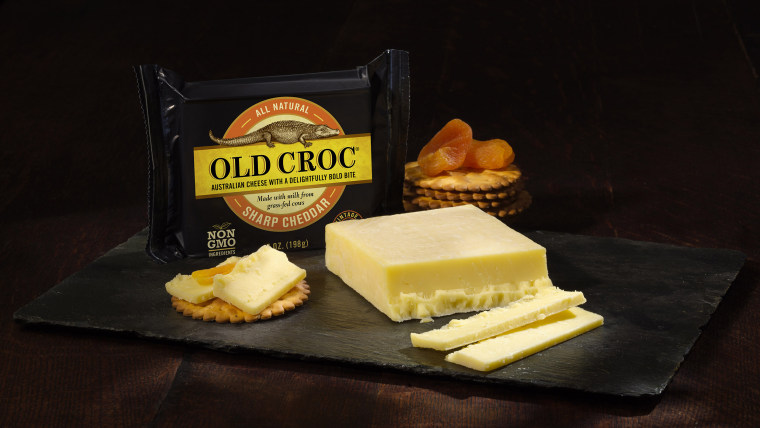 The second cheddar selection on our list, this Australian cheese (aged nine months) is the pick of TODAY Producer/Editor Bianca Brosh, who buys it wherever she can find it. "It bites back, with bold nutty tones up front and a hint of creamy sweetness at the end," she says. She particularly enjoys it paired with a crisp Sauvignon Blanc.
5. WisPride Port Wine Cheese Spread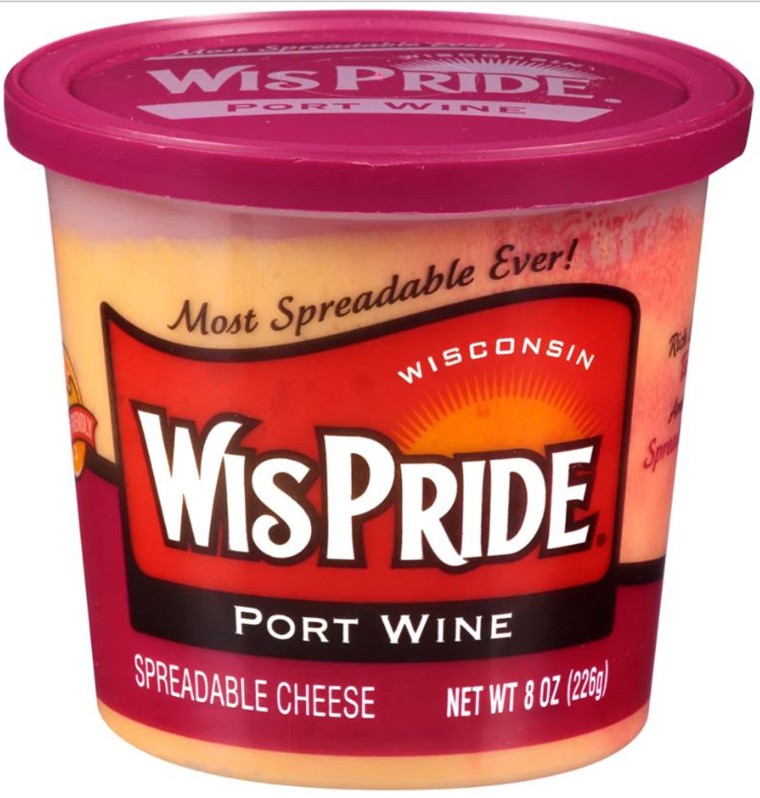 This is my go-to cheese when I want a tub of cheese spread — more specifically, a tub of tangy orange cheese spread and a pile of Triscuits. Though these Triscuit-and-tub-of-cheese-spread moments are relatively rare, they are very particular and call for very particular supplies: Hank Williams, whisky, and said port wine cheese spread and Triscuits. You get the picture. But even if you don't have a ritual around cheese spread, it's a party fixture with Triscuits — or any other kind of cracker.
6. Kerrygold Cheddar, Skellig and Dubliner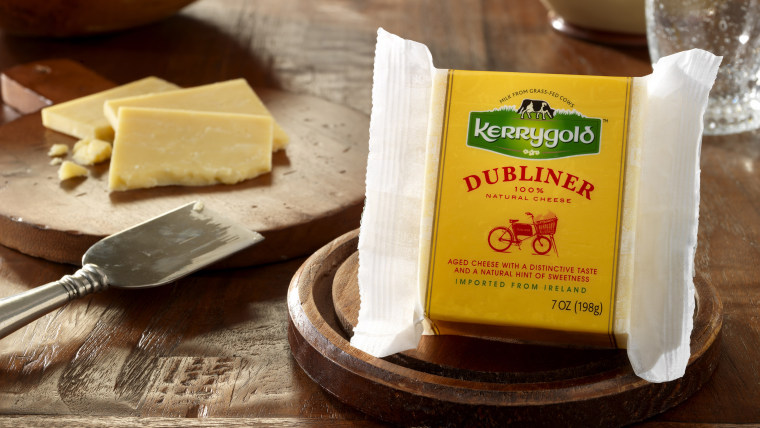 The Kerrygold brand came up again and again in our informal TODAY survey, especially for — you guessed it — its cheddar. Contributor Megan O. Steintrager usually opts for the Kerrygold Aged Cheddar. Aged for 12 months, "It has a nice sharpness and richness and is great on a cheese and pickle sandwich," says Megan. Lauren Salkeld, another TODAY contributor, is a fan of Skellig. "It has this lovely subtle sweetness, and it's great paired with tart apple," notes Lauren. Bianca, on the other hand, goes for Kerrygold's one-year-aged Dubliner. "It's a party staple at my house. It has a nutty, bold, and slightly sweet taste," she says. "It's always the cheese I run out of when I have people over as well the one guests ask about the most."
7. Emmi Kaltbach Le Gruyère AOP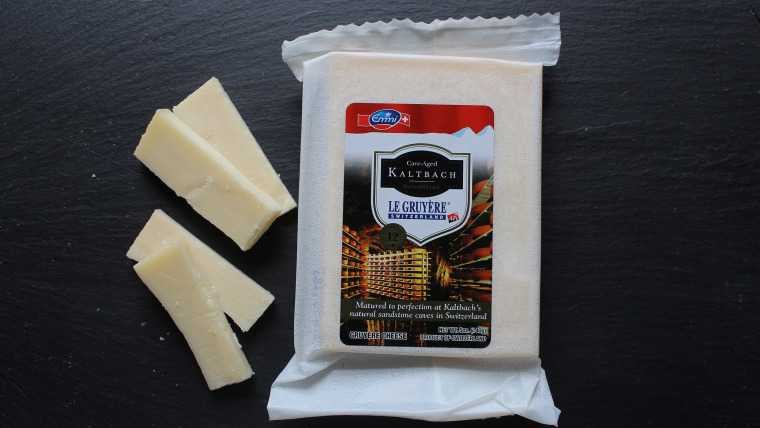 For wonderfully nutty, real-thing Swiss Gruyere, Kendra gives a hearty shout-out to Emmi Kaltbach Le Gruyère AOP. "This is my go-to for adding into mac and cheese or fondue. It has a refined taste and is more cost-effective than a Gruyere from a fancy cheese shop."
8. Président Crumbled Feta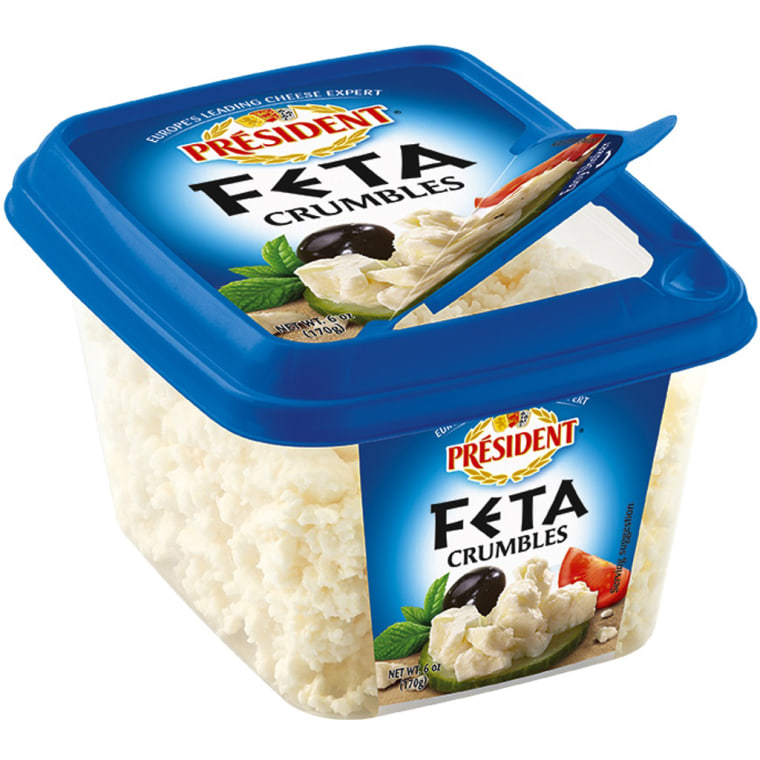 For feta, Kendra — who apparently has some very strong opinions on cheese — reaches for Président Crumbled Feta. "It stays forever in the fridge and has the briny feta flavor you want," she says. Make crostini, pair with watermelon or try it in with mint and snap peas.
9. Trader Joe's Unexpected Cheddar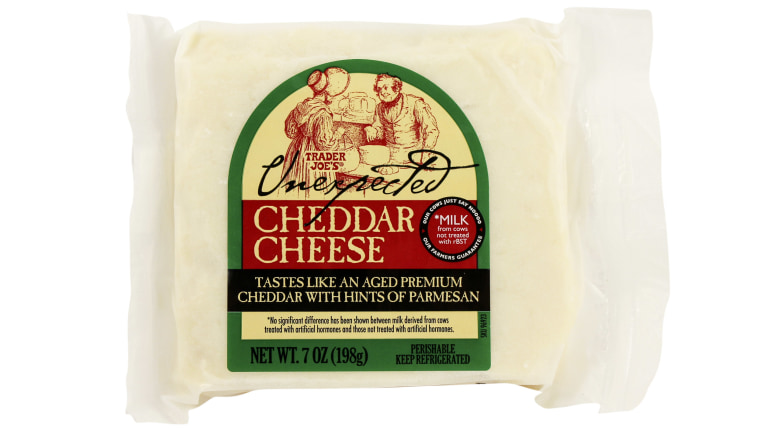 If Beyonce were a supermarket cheese, she'd definitely be this one. With both mass appeal and hipster cred, Unexpected Cheddar was the runaway winner of our survey. (It is also a hit among TODAY fans.) Megan called it "nicely crumbly" with an "intense flavor," while producer Jackie Olensky noted that "it tastes like it's from an expensive cheese shop." Managing editor Amy Eley adds, "The title definitely fits the cheese perfectly as it tastes like a sheep's milk cheese and is definitely not what I anticipated. It's SO good."