Having dinner guests can be stressful enough. But what if they show up without much notice, or worse, completely unannounced?
For those entertaining emergencies, it's smart to keep a few things on hand in the freezer. Since you probably don't want to be known as the host or hostess who relies on pizza rolls and popsicles (unless they're gourmet like our pick below!), here are a few frozen foods that we think deserve the freezer aisle-equivalent of a Michelin star.
1. Skyline Chili Kit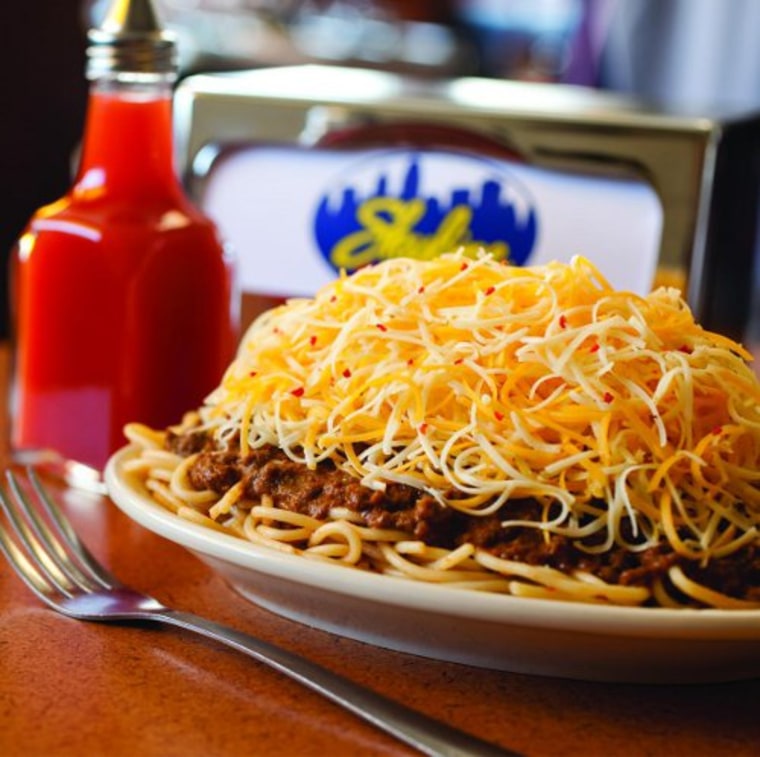 If Skyline Chili is good enough for Nick Lachey, Sarah Jessica Parker and Carmen Electra (she raved about it on "Anderson Live"), it's probably good enough for your friends and family. Electra digs this particular meaty mixture because it's from her hometown: Cincinnati. There are no beans in this chili, just finely ground beef mixed with surprising ingredients like chocolate, cloves and cinnamon. It's meant to top spaghetti and Ohioans usually heap on a generous mound of shredded cheddar. This $100 kit serves 8-16 people, so why not have the neighbors over, while you're at it?
2. Sweet Earth Foods Spanish Paella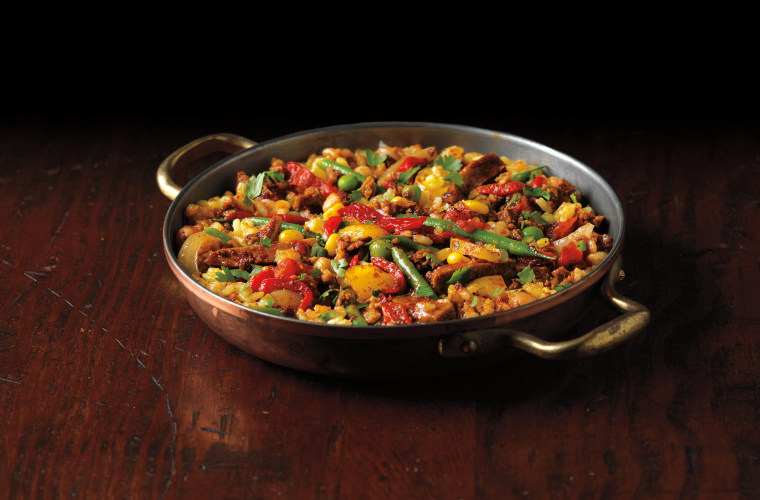 With its deliciously crusty bottom, a classic paella can be a difficult dish to perfect when made from scratch. Instead, why not serve the next best thing? Sweet Earth, a food purveyor that specializes in vegan and vegetarian specialties, makes this affordable version of the traditional Spanish meal. Since paella is meant to be served family style, just grab a few of these bowls ($4 at Target), heat them up and just add them to a larger pan to pass around. This savory vegetarian concoction marries rice, vegetables and a myriad of spices including rosemary, saffron and paprika.
3. Sweet Earth Foods General Tso's Tofu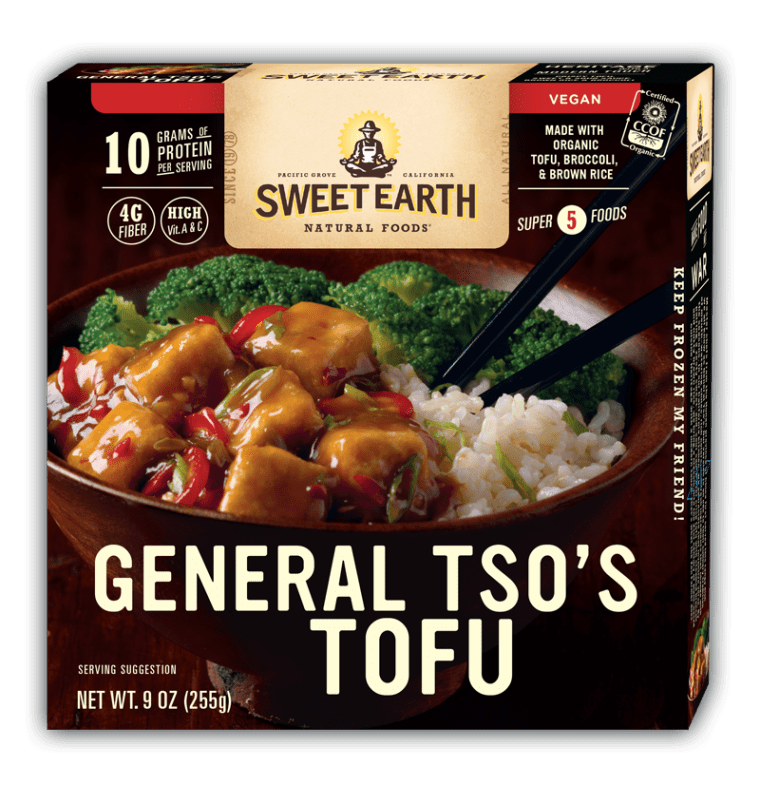 "Knock, knock." Who's there? Vegans. If you're entertaining guests who don't eat meat, let General Tso do the cooking. This sweet and sour mixture with tofu and veggies is another flavorful bowl from Sweet Earth Foods. Even without meat, it packs a nice punch of protein (10 grams) and we think it will give your favorite take-out place a run for its tangy-sauce money. Find them for $4 in Target's freezer aisle. Disclaimer: Even if your guests aren't vegan, they'll have a hard time putting the chopsticks down.
4. SeaPak Butterfly Shrimp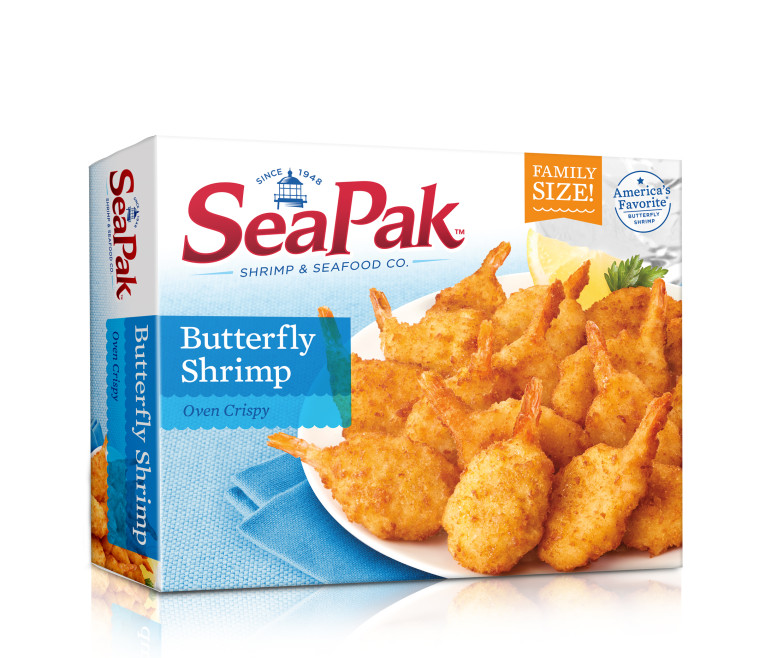 Entertaining a few discerning sea-foodies? These butterfly shrimp make a great appetizer or main meal. Although these guys are so good you can eat them plain, SeaPak's website features several easy recipes such as shrimp scaloppini, shrimp parmesan and sugared butterflies that go from freezer to table in less than 40 minutes. You can find them at Kroger or, if you need to feed a larger crowd, head to Sam's Club to get a 3-pound bag.
5. Trader Joe's Chocolate Swirl Skyr Cheesecake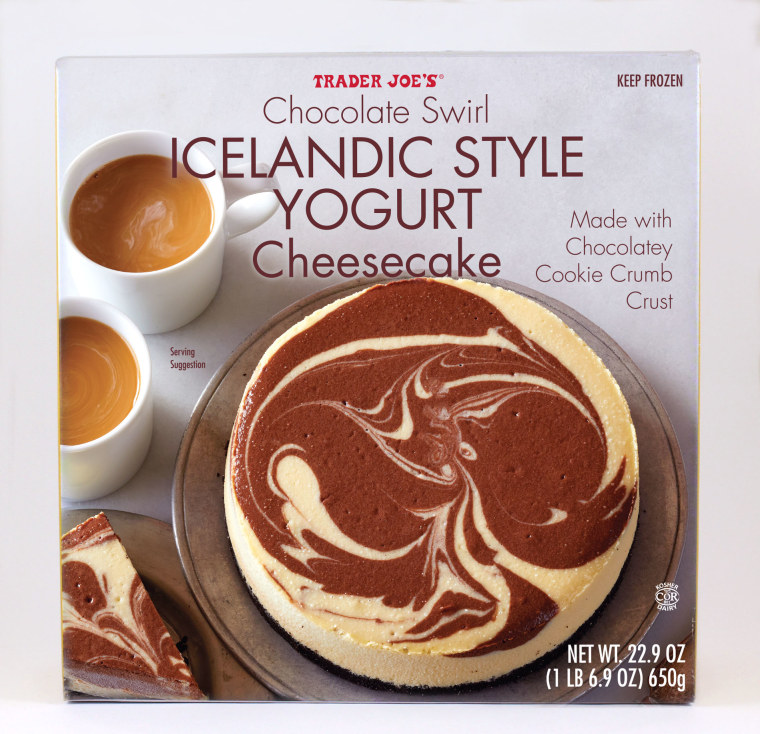 Mark your calendars for Nov. 27. That's the week this decadent cheesecake will appear in Trader Joes' freezers nationwide. (So sorry, you'll still have to make that pie for Thanksgiving.) Besides dark chocolate, one the pie's main ingredients is a creamy yogurt that hails from Iceland. Thanks to this Skyr — which Vikings brought with them on their travels to new countries — each slice has fewer calories (with less fat and sugar than a traditional cheesecake) and offers up more protein, too. At $7 per cake, it's also cheaper than a single slice at The Cheesecake Factory.
6. FrutaPOP
TODAY Food first covered these "poptails" back in May. If you don't feel like mixing drinks for your guests, these pops may become your go-to. But the flavors change seasonally so stock up ($60 for a 12-pack at FrutaPOP.com) if you find one you love. In addition to Sparkling Pear Prosecco, Johnny Walker Blue and Apple Cider Bourbon, FrutaPOP makes sangria pops with pieces of fresh fruit in each tube. With no added sugars, these pops may be healthier than your average sugary cocktail ... but they're not a kid-friendly treat. All of these alcohol-infused ice pops have an ABV of around 5 percent.
7. Coolhaus Ice Cream Sammies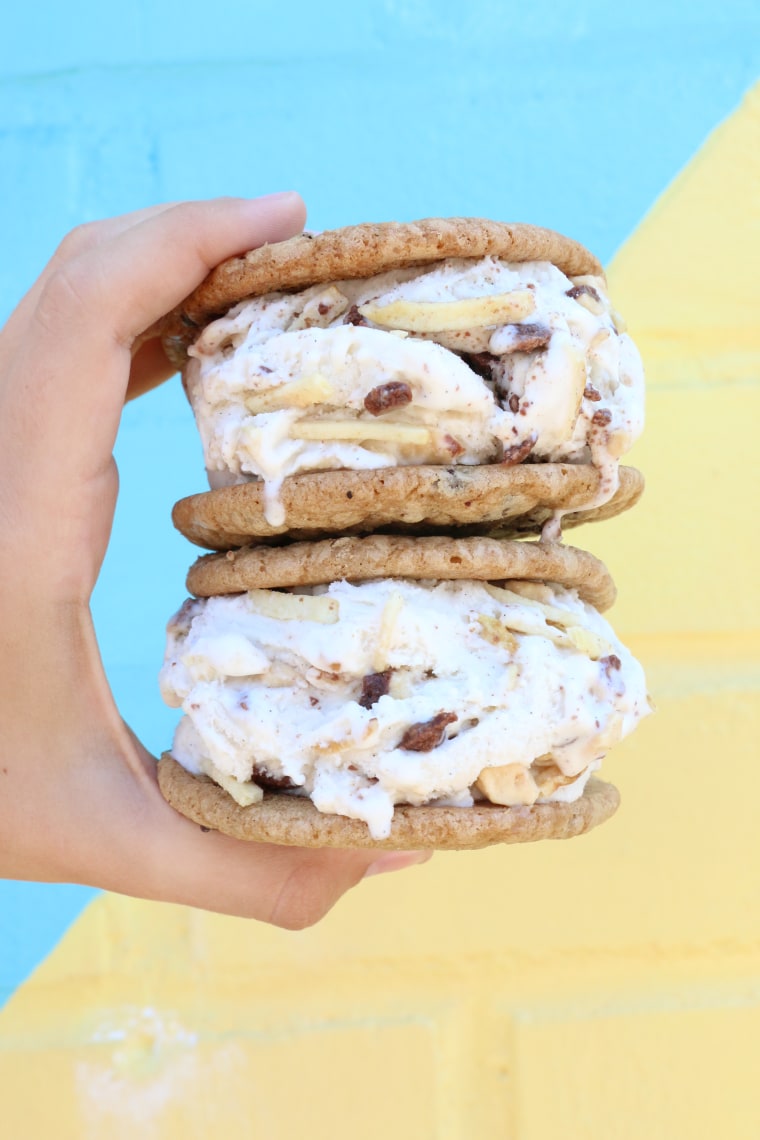 Forget plain old cookies: Here's the dessert that will have Santa looking in the freezer. Coolhaus' gourmet ice cream sandwiches are now available in more than 6,000 grocery stores nationwide. But at $4 each, they're probably best saved for smaller shindigs ... or for those really special guests you just have to impress (like your in-laws!). These ice cream sandwiches are beloved by the likes of Khloe Kardashian, Drew Barrymore and even the more health-conscious celebs like Jessica Alba. The ice cream, which is available in flavors like Bananas Foster, Campfire S'mores and Balsamic Fig Mascarpone, has less air pumped into it so there's more rich, dairy deliciousness to savor. Coolhaus cookies are also nice and chewy so the overall combination is one sweet treat.