Buying food in bulk often seems like an enticing way to shop for groceries: It's great to be able to ditch a weekly trip to the grocery store, knowing that you have a sizable stock of your favorites stashed away.
But sometimes it's easy to go overboard with heaping baskets of fresh blueberries (they looked so pretty!) and other items that end up being tossed in the trash.
To decipher which foods are best to buy in bulk and which goods you should pick up a la carte, TODAY Food got the inside scoop from two professional chefs who enjoy cooking at home as much as they love cooking for crowds.
Chef James Briscione, the director of culinary research at the Institute of Culinary Education, and Matt Ginn, chef and owner of EVO in Portland, Maine, shared their favorite items to stock up on, as well as items you shouldn't hoard, unless you're entertaining for a bunch of people.
Related: How to organize your grocery shopping
"The more perishable the item is, the less we buy it in bulk. The main reason to buy in bulk is to get a little price break," Ginn told TODAY Food. "If the food will go bad, buying in bulk is not good."
These items were hand-picked by our editorial team because we love them - and we hope you do, too. TODAY has affiliate relationships, so we may get a small share of the revenue from your purchases. Items are sold by the retailer, not by TODAY.
Bulk up with these foods
Member's Mark Deluxe Mixed Nuts with Sea Salt (36 ounce jar), $30, Amazon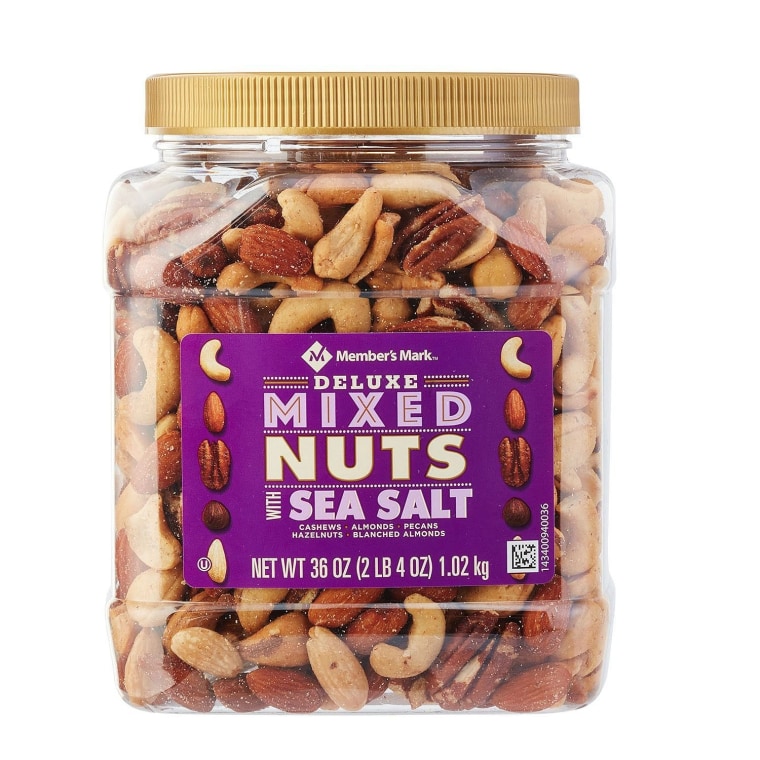 Nuts are a great item to buy in bulk because they don't spoil easily and you can often find big quantities on sale. Briscione stores nuts six to nine months in the pantry, but he said they can last for up to two years in the freezer. This large jug, with a mix of almonds, pecans, cashews and hazelnuts, is a winner for snacking on the go, a quick protein fix or even entertaining.
Barilla Penne Pasta (16 ounce box, 8-pack), $8, Amazon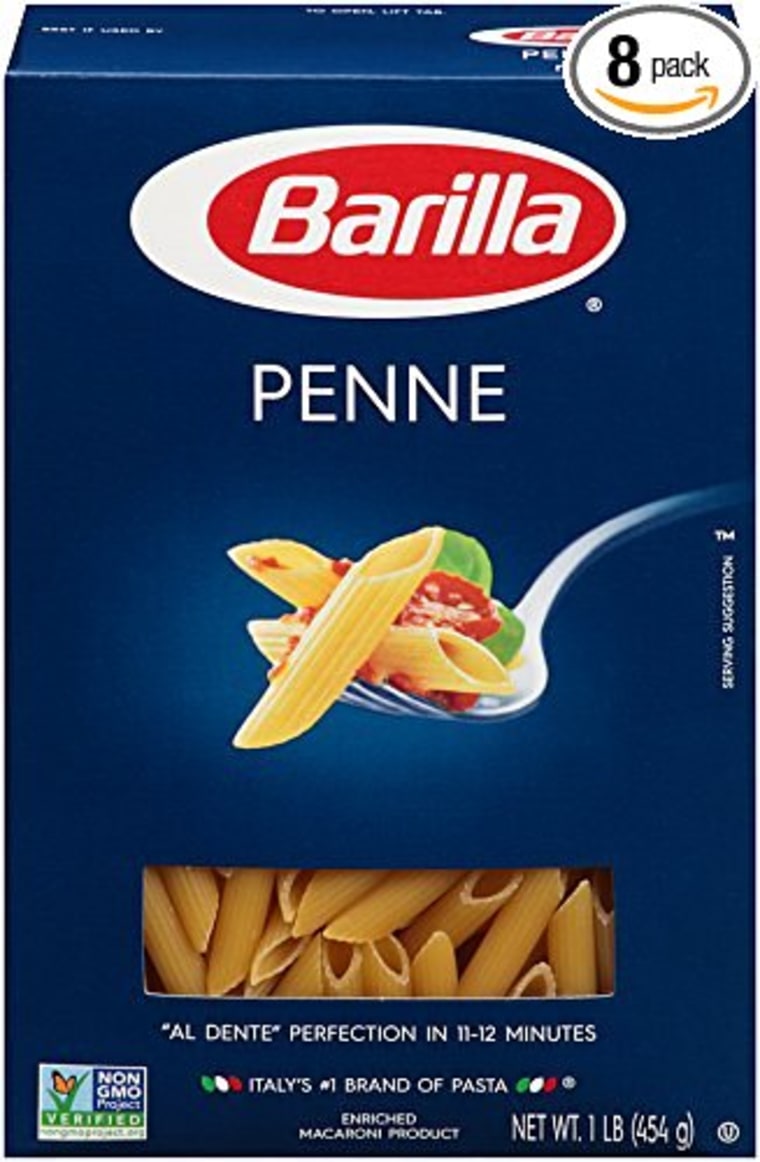 Not only does Briscione buy pasta in bulk, but he prepares it in large quantities, as well. Both rice and pasta can be safely stored up to two years in the pantry and are an easy weeknight staple to cook. Just try Giada De Laurentiis's Cacio e Pepe with Pancetta and Arugula (a dish with only five minutes of prep time!). After preparing a hot pasta dish, you can recycle the leftovers for cold pasta salad or more next-day dishes.
Blackstrap Molasses (128 ounce jug), $18, Amazon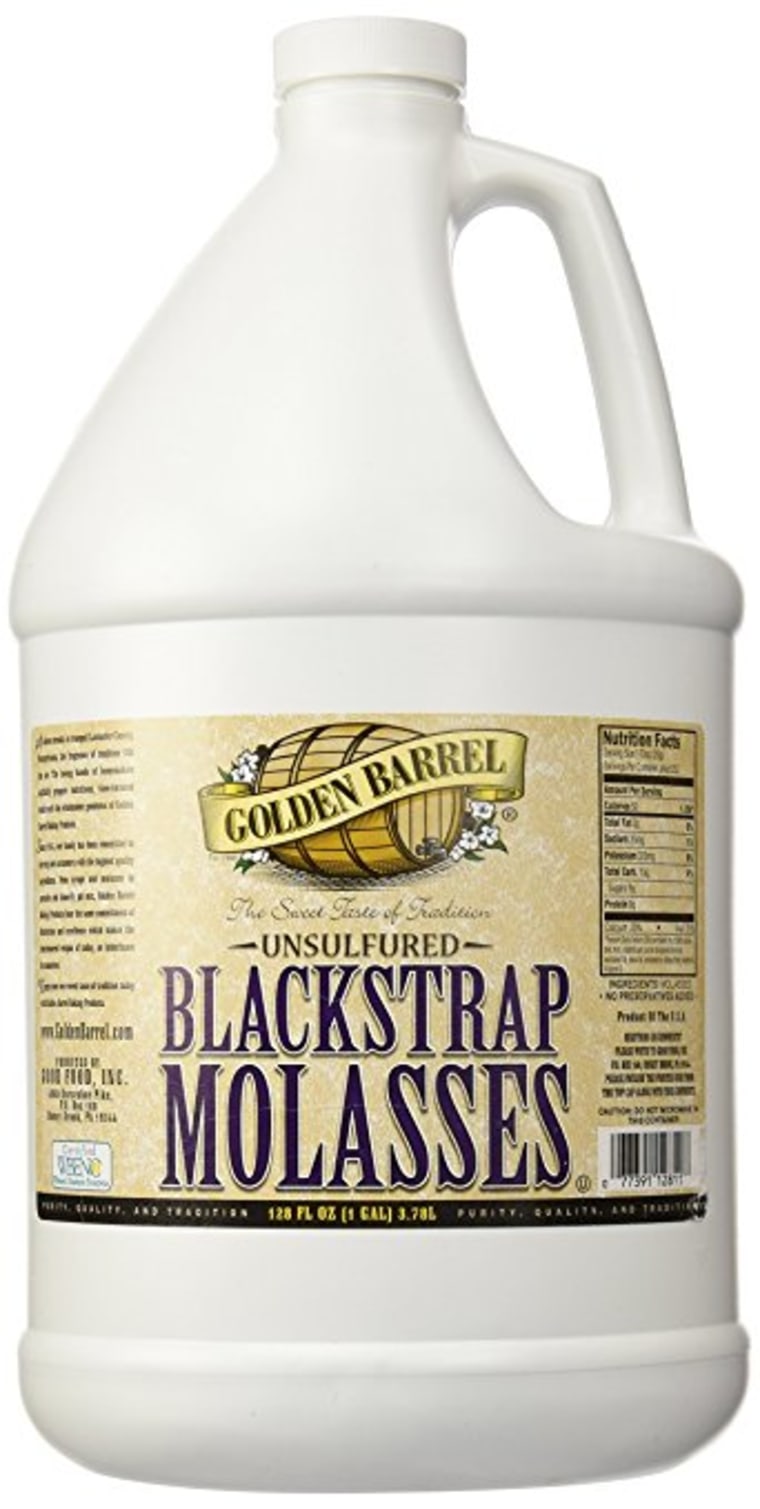 Bottled condiments with high sugar or high salt contents are great to buy in bulk because the sugar and salt act as natural preservatives. Ginn recommends buying large quantities of ketchup (like this 16-bottle case on Amazon), vinegar, or molasses. He loves using a touch of molasses in sauces for fish, meats and in salad dressings. According to the label, this blackstrap molasses has a shelf life of three years, giving home chefs plenty of time to use it all up without wasting any sticky goodness.
McCormick Pure Vanilla Extract (16 fluid ounces), $52, Amazon
Buying pure vanilla extract can be a pricey endeavor, but Briscione thinks it's worth it for its flavorful potency and shelf life. If kept in a cool dark place and tightly closed, vanilla can be kept for over two years.
Land O Lakes Salted Butter (8 ounces, 12 pack), $60, Amazon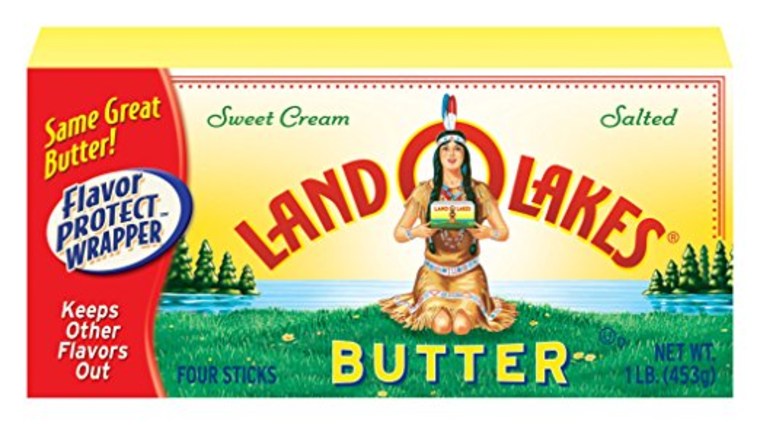 "It's the thing I run out of most often at home," Briscione said of the full-fat spread that's becoming more accepted by many health professionals as being OK to eat. Butter can last in the fridge for up to six months. Need it longer? Place sticks of butter in Ziploc plastic bags to keep them from absorbing fridge odors. When frozen, butter can last up to one year.
When to skip the big-box retailer
Spices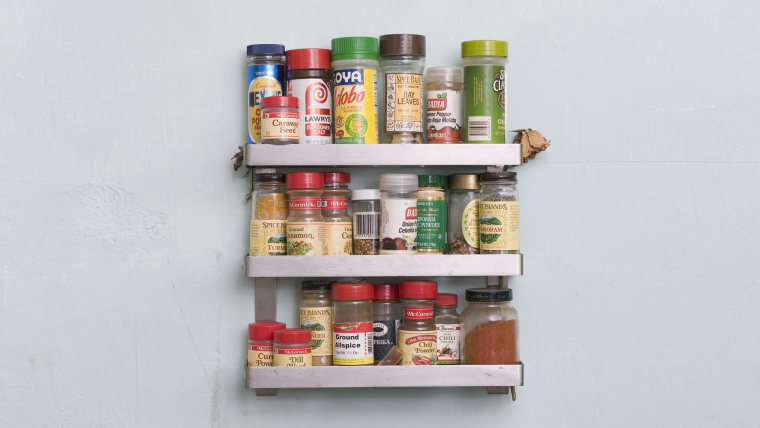 Briscione said most dry spices last about two years before they need to be refreshed. But unless you use a certain spice constantly, a spice stored in a giant container will likely become "dull and lifeless" before it can all be used.
Leafy greens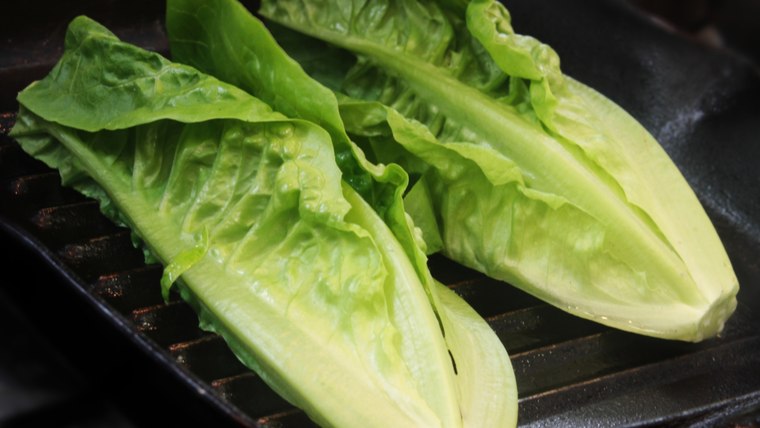 This is an item both chefs advised not to buy in bulk. Leafy greens wilt quickly and often become unusable before the average person or family has time to toss them into a tasty salad. Looking for something to keep as backup when you need some extra greens? Try buying spinach frozen.
Fresh fruit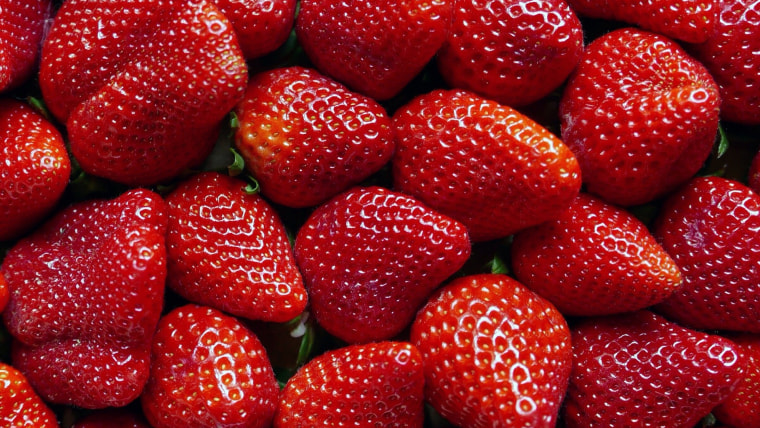 Ginn told TODAY that most nutrient-rich whole foods tend to go bad quickly. But if you can't pass up the opportunity to stock a large quantity of something fresh, Briscione shared a fun fact about tomatoes: most bulk grocery stores have direct relationships with farms, so tomatoes go straight to the store, rather than making a stop at a warehouse in between. Fresh tomatoes are also easy to use up in homemade sauces, omelets, salads and more.
Most baking supplies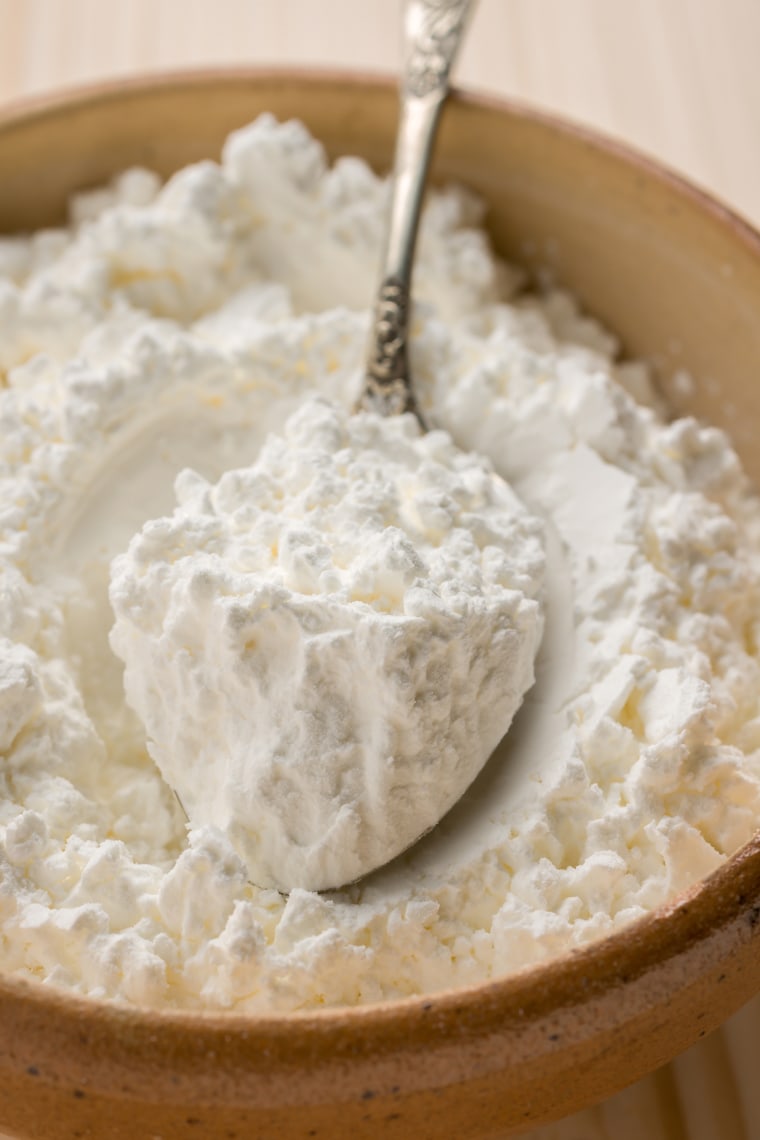 Many home cooks keep flour, baking soda and other powders stored for years. But, according to these pros, this a big mistake. These chefs steer clear of stocking up on dry baking goods like baking powder, flour and yeast. They are not good items to purchase in large quantities and tend to go bad before being used up. Flour, for example, last about one year when stored properly, so if you're not doing a lot of baking, chances are it will go bad in your cupboard. If you do want to bulk up on flour, Ginn said it's wisest to go with a white flour. More nutrient-dense flours such as wheat or rye spoil faster.
Fresh fish and shellfish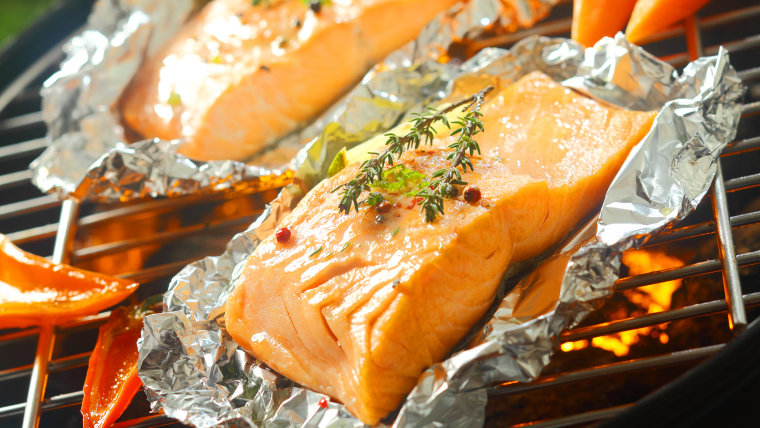 If it's not going in the freezer or being used for a party, steer clear. Nobody wants an abundance of overripe fish monopolizing the fridge. Seafood only lasts about two days in the fridge. With fresh meat, you have a little more time (usually up to four days) but after that, it's best to toss.