We've all been there: circling the parking lot for a space before going inside only to be welcomed by picked-through piles of produce and total cart gridlock.
Sadly, this scenario often takes place after a long day when the last place you want to be is navigating a crowded grocery store.
But outings to the supermarket don't have to be this sad. If you know when to go — and when not to go — it's possible to easily get in and out with exactly what you came for. It may mean tweaking your schedule, but it's probably worth it in the long run.
Here are the best days of the week to shop at your favorite stores, according to company insiders.
Whole Foods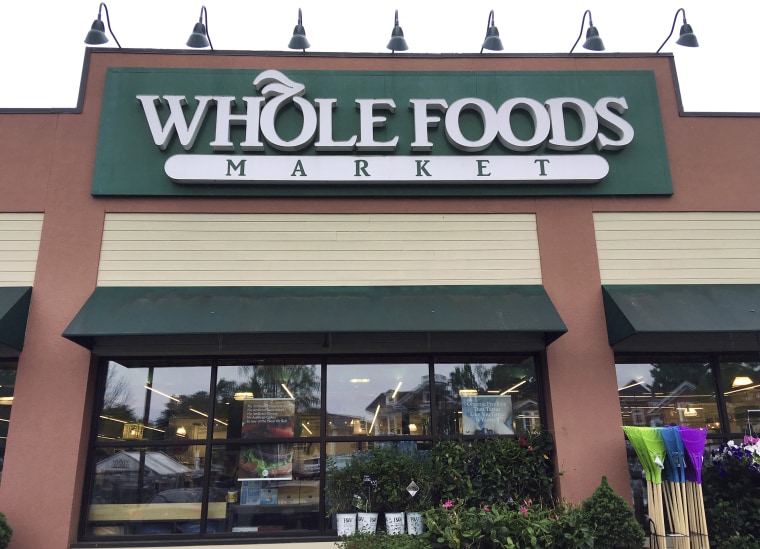 Weekly sales at the Amazon-owned grocer usually start on Wednesdays, and while sales vary by store, you'll usually find items anywhere from 20 to 50 percent off. For example, during a September sale in Berkeley, California, whole chicken legs were $2 per pound (normally $4) and Horizon Organic Milk Boxes were $10 (usually priced at $15 per pack).
In terms of when to go, it all depends on where the store is located. "Urban stores tend to see a large lunch rush while suburban stores are full of evening shoppers picking up items for dinner," explained Wade Taylor, Store Team Leader at Whole Foods Market in Austin, Texas.
Taylor told TODAY Food that weekends are busy but a great time to shop if you want to sample products and meet local suppliers who come in for demos. Looking for the freshest produce, meat and seafood? Shop on weekday mornings. Finally, don't forget about happy hour if your local Whole Foods has a beer and wine bar. Follow your store on social media or check the website for more information on specials and upcoming events. Prime members will also be able score additional discounts throughout the week.
Kroger
Kroger stores — which include Baker's, King Soopers, Ralphs and Smith's, among others — also start their weekly sales on Wednesdays. For fully-stocked shelves, go before work.
"We stock our stores overnight and during early morning hours," said Kristal Howard, Head of Corporate Communications and Media Relations at The Kroger Co. Howard also told TODAY Food that peak hours are from 3 p.m. to 8 p.m. on weekdays, so shop outside that window if you want roomier aisles.
It's also worth noting Kroger's popular Friday downloads. Every Friday, shoppers can visit Kroger.com to download a coupon for a free item. All you have to do is sign in to your store account (it's free to create one). The coupons are usually good for two weeks and can be used for everything Hormel meat products to tortilla chips and even Yoplait yogurt.
Costco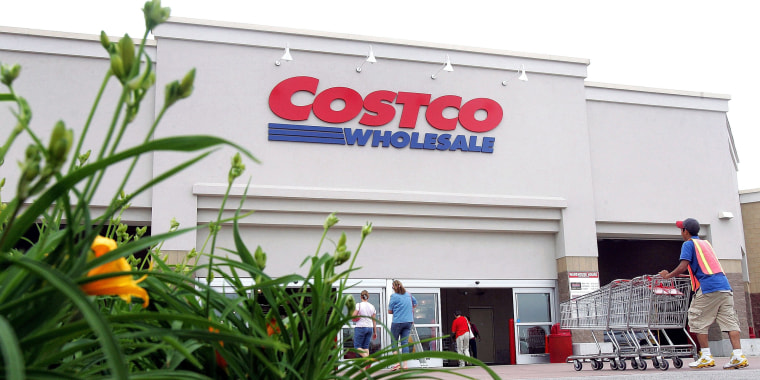 "As we have more than 750 locations worldwide, it's hard to suggest an ideal time or day to shop at Costco," a Costco spokesperson told TODAY Food.
"It is common for locations to feature additional samples and roadshows on the weekends. Our high volume sales allow us to replenish merchandise quickly, which means our members can shop with confidence any day of the week."
The spokesperson added that the company encourages members to visit their local stores at various times on various days to find a window that best suits their needs. But according to a Business Insider article featuring insight from 49 Costco employees, Tuesdays are the best day to shop: "It's like a ghost town." Weekends are the worst ... and just before the holidays? Forget about it. Remember, Costco doesn't have express checkout lanes, so you can easily find yourself in line behind serious shoppers stocking up for weeks with overstuffed, oversized carts.
Sam's Club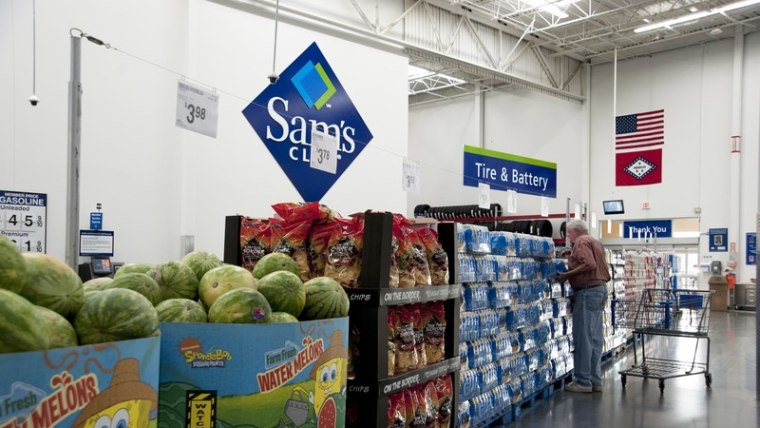 Laura Ladd Poff, senior manager of corporate communications at Sam's Club, told TODAY Food that the best way to save money at Sam's Club is to get a Plus membership so you can actually get inside the store before it officially opens. These exclusive early bird hours are 7 a.m. to 10 a.m. Monday through Friday and 7 a.m. to 9 a.m. on Saturdays and they're reserved exclusively for Plus members.
However, they're not offered at all stores, so you may want to check with your local Sam's Club before investing in a Plus membership. A Plus membership is $100 per year, while a regular membership is $45. If you're not a member and you're willing to pay a 10 percent service fee, you can print out a guest pass which is good for one day. Additionally, shoppers may visit SamsClub.com to find out when the annual One-Day member appreciation sales are — there is usually one held in the summer and a couple during the holiday season.
Happy supermarket sale hunting!