With the ability to cook up hearty stews and fall-off-the-bone braises with little to no supervision, slow cookers and Crock-Pots are beloved kitchen staples for busy home cooks everywhere. But with so many on the market, how do you pick out the best one for you? We turned to our own TODAY Food pros to guide us in the right direction.
Recipe developer Casey Barber — whose make-ahead slow-cooker oatmeal is a morning lifesaver —says most models are able to get the job done, regardless of price. However, there is one key exception. Says Barber, "The only thing I would note is that sometimes things do cook faster in the Instant Pot-style ones, likely because they have the thinner metal inserts and seal better overall."
To help you find the best pot for your cooking needs, we sought recommendations from TODAY Food Club members, and found several best-sellers from Amazon.
KitchenAid 6-Quart Slow Cooker with Glass Lid, $89 (normally $130), Wayfair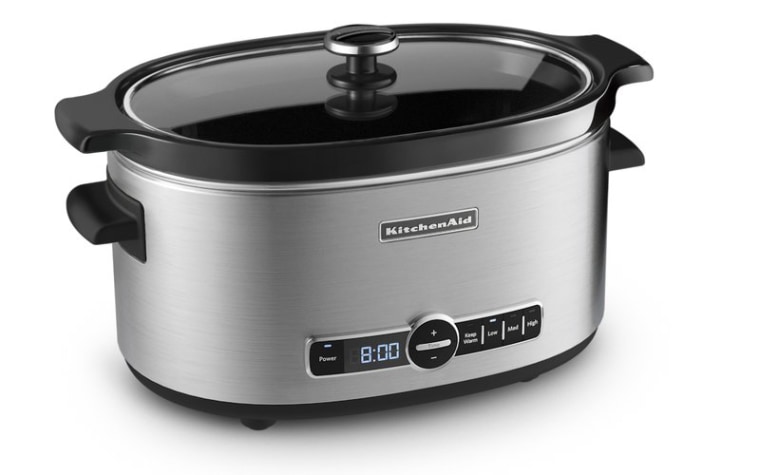 "I've had this KitchenAid model for over four years now and love it. It has a digital display, so it's extremely easy to set your timer and it has an automatic "keep warm" mode button which is great for when you are entertaining. I also love the size—it's perfect for me and my family and for when I have friends over!" — Alice Choi, Hip Foodie Mom
This is also available on Amazon for $83.
Crock-Pot 6-Quart Countdown Slow Cooker with Stove-Top Browning, $68 (normally $80), Wayfair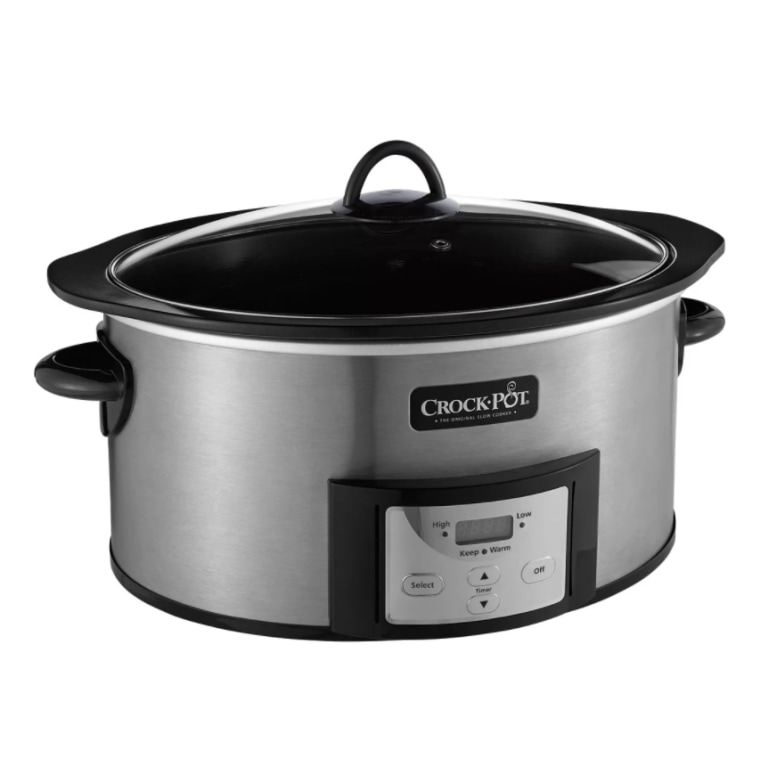 "I love that the pot in this slow cooker can also be used on a stove-top, making it easy to brown meats or saute garlic and onions without messing up additional pans. Simply start your recipe in the pot on the stove, then insert in the slow cooker to let it do its job. It's also perfect for quickly reducing sauces that didn't evaporate enough during cooking, or even for storing in the fridge and reheating the next day. And it's dishwasher safe!" — Alejandra Ramos, Always Order Dessert
This is also available on Amazon on sale for $50.
Instant Pot 7-in-1 Pressure Cooker, $99, Amazon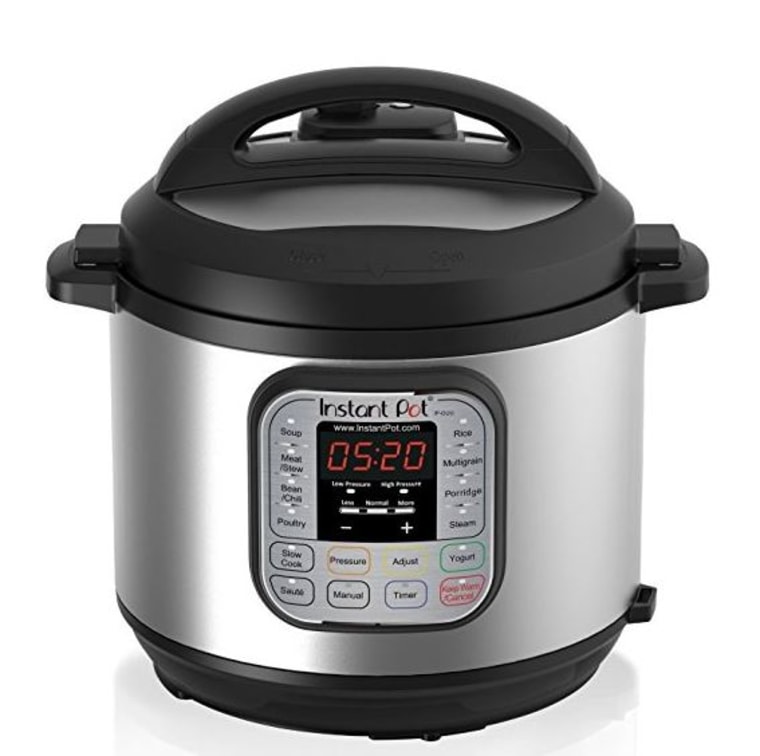 "It's no surprise to me the Instant Pot just might be the world's first viral kitchen appliance. I use it so much, it now has a permanent space on my kitchen counter because what's not to love about dinner cooked in half the time? Plus, buttons that say poultry, soup, meat/stew, bean/chili are helpful when you're not sure how much time to cook something you haven't tried before." — Gina Homolka, Skinny Taste
All-Clad 6.5-Quart Programmable Oval-Shaped Slow Cooker, $130 (normally $180), Amazon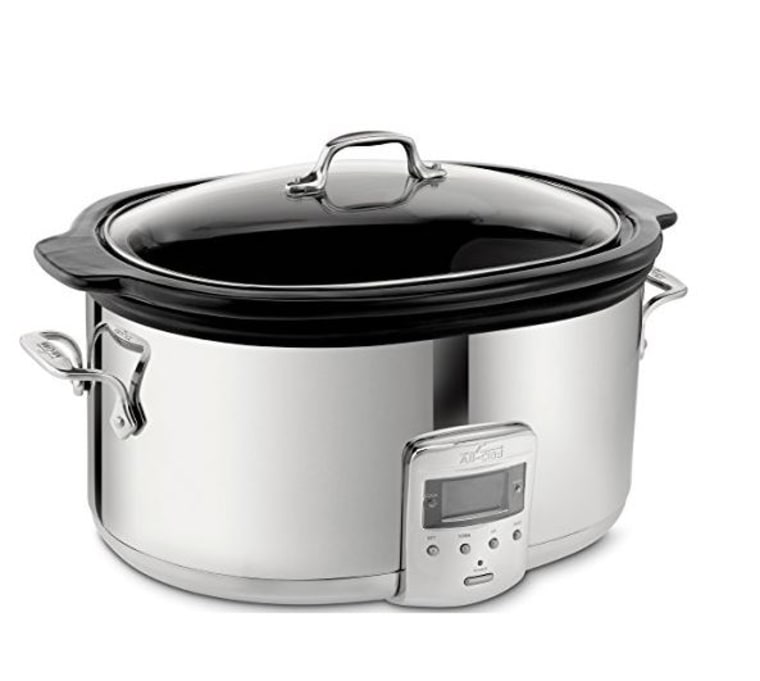 This All-Clad model is such a hit, not one, but two food bloggers, picked it as their favorite after testing many others.
"I've owned several slow cookers over the years, but my favorite—hands down—is my All-Clad. It's so pretty in the kitchen and works beautifully, but what I love the most about this is how easy it is to use. The program feature is extremely convenient (think 4 to 20 hour cooking times!), plus the removable insert is a breeze to wash. It's dishwasher safe, but if you prefer to wash by hand, the ceramic material makes it extra easy." — Shea Goldstein, Dixie Chik Cooks
"It's easy to operate with the simple "high" and "low" settings. Some cookers can be overkill with a bazillion buttons you'll never use! This one also has a programmable timer. I can set it for eight hours and know it's not turning my dinner to mush if I happen to be a little late. It kicks into "keep warm" mode automatically once the timer expires. I also love the clean look of the stainless steel...The lid on this cooker survived the six month phase when my little fellas were fixated on a daily jam-band session in the kitchen with my pots and pans!" — Joanie Simon, Joanie Simon
Amazon's Most Popular Slow Cookers
Hamilton Beach Stay or Go 6-Quart Portable Slow Cooker, $32, Amazon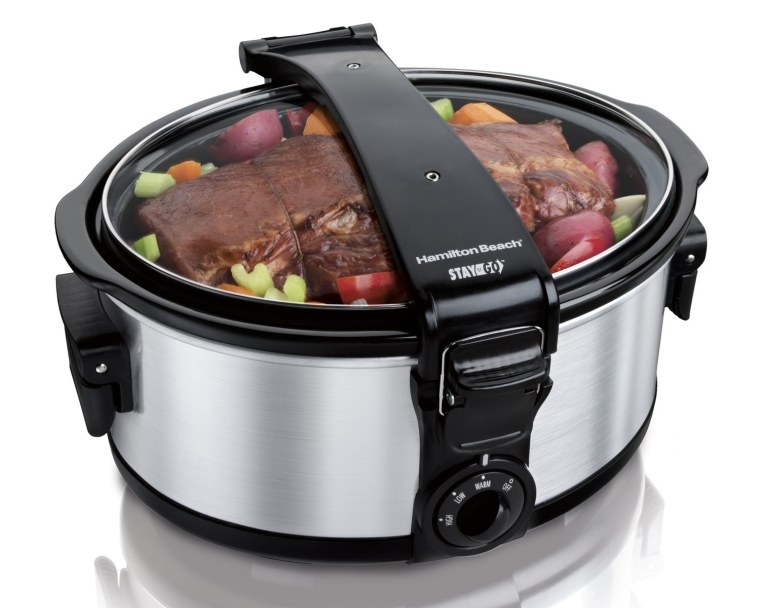 Make preparing food for potlucks and parties easier with this portable model from Hamilton Beach. The snap-and-fold handle allows you to move the entire slow cooker on its own, so no additional Tupperware is needed. As one reviewer raved, "I've transported this many times without any spills."
Elite Gourmet 1.5-Quart Slow Cooker, $11 (normally $20), Amazon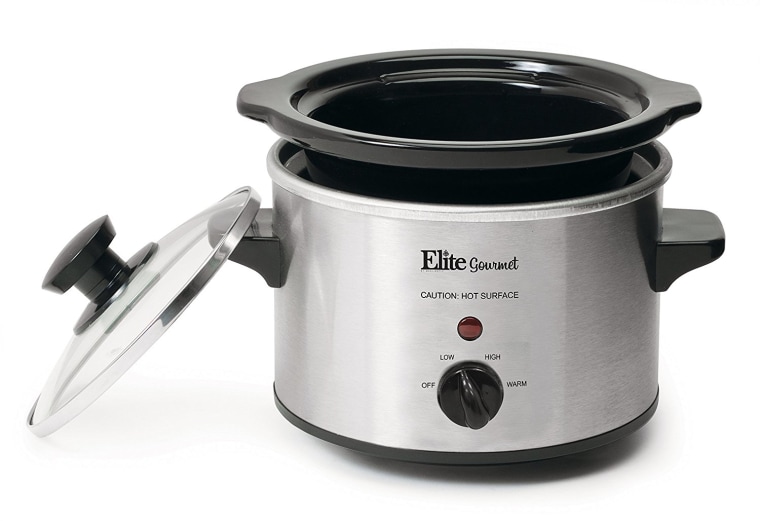 It's hard to beat the affordable price tag on Elite Gourmet's petite slow cooker. The versatile appliance — which holds 1.5 quarts — is ideal for smaller households and cooks with tiny kitchens. As one buyer discovered, it also works as "the perfect mini crock for dips!"
Crock-Pot 6-Quart Programmable Cook & Carry Slow Cooker, $35 (normally $60), Amazon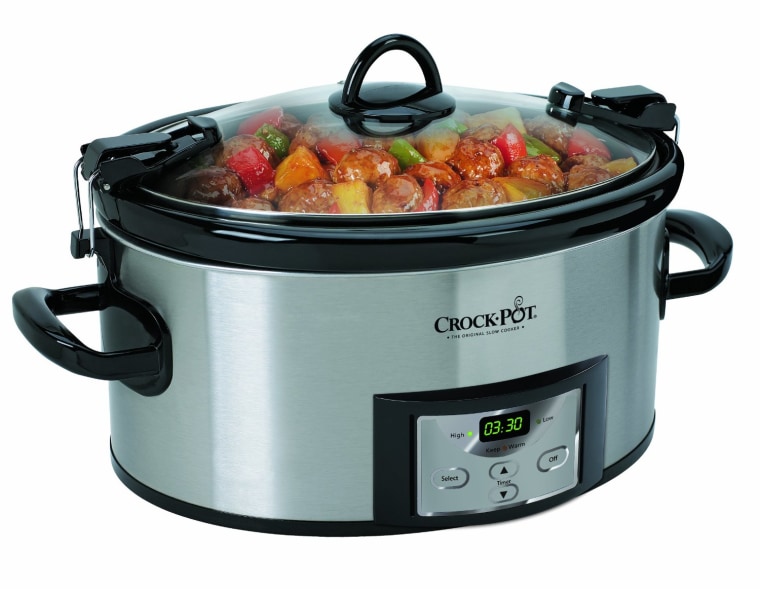 The digital countdown clock makes scheduling slow cooker meals on this machine a cinch. "Some other 'programmable' slow cookers have a few time/temp combination options, but they are quite limited — this one gives you total control," raved one reviewer. There's also a removable stoneware pot, which is not only great for entertaining (no need to move your meal onto any fancy china!), it's also dishwasher-friendly.
For more kitchen items to get you cooking this winter, check out our favorite knife sets, our picks for top family-friendly cookbooks, and our go-to device for making just about anything in half the time.
This article was originally published in August 2017 on Today.com.