Nothing goes together like football and chicken wings — which is why we teamed up with Foursquare City Guide, just in time for the Super Bowl, to find the most popular spots for chicken wings in the U.S. Of course, we've got you covered with loads of delicious chicken wing recipes to make for yourself at home, but when you're hosting a ton of people for Super Bowl, consider picking them up from these spots.
There are 30 delicious flavors to choose from at this hot spot and for a few dollars extra you can get a chicken and waffle combo — YUM! The two top-sellers are the honey-salt-and-pepper wings and the cilantro-jalapeno-and-ginger wings.
RELATED: 50 ultimate Super Bowl party foods for an epic celebration
At this casual Jamaican and Caribbean restaurant in Santa Monica, the spicy jerked wings are the specialty. First, they're battered in coconut. Then, they're deep fried until crispy. Finally, they're smothered in a sweet and spicy pineapple jerk sauce.
RELATED: 9 chicken wing recipes to try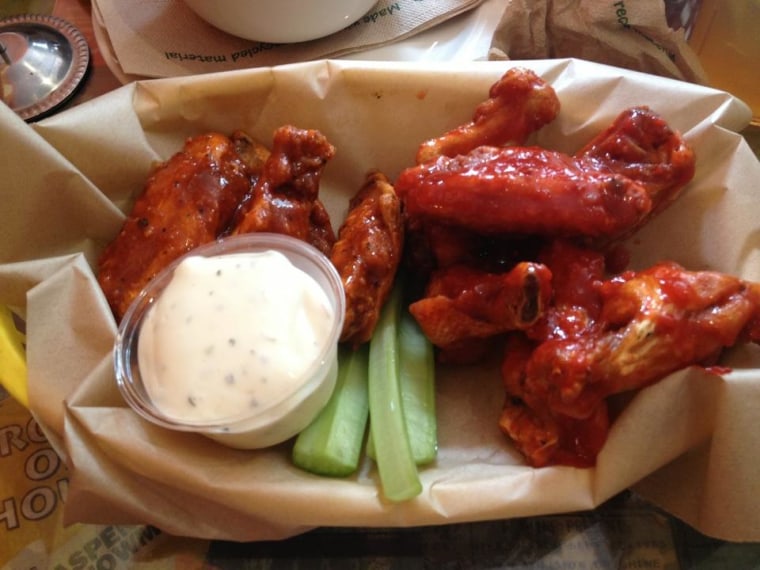 This is how good the chicken wings are here: They've won first and second places at the National Buffalo Wing Festival in Buffalo, NY — you know, the place where Buffalo wings were invented! Bone-in wings are the most popular but the restaurant also offers boneless wings and vegetarian wings made with seitan.
RELATED: Chili recipes that will warm you up from the inside
Every wing lover and University of Texas student knows about this Austin-based wing chain; it's become a local institution. Guests especially rave about the Baker's Gold wings that are coated with a sweet and spicy honey mustard.
RELATED: Chicken wing recipes: Super Bowl foods from Martha Stewart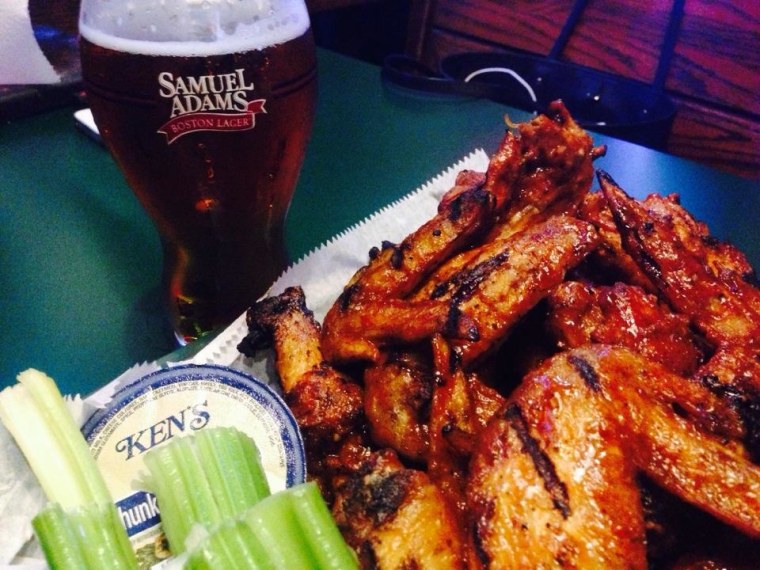 The most popular "juicy" and "meaty" wings at this casual sports bar are rubbed with Worcestershire sauce before they hit a charcoal-fired grill. Fire fiends opt for the Miami Heat wings that are flavored with five hot spices.
RELATED: How to make Buffalo wings
The dry-rubbed lemon pepper wings are the most popular flavor at this local favorite spot. Another draw for locals: the variety of specialty punch drinks.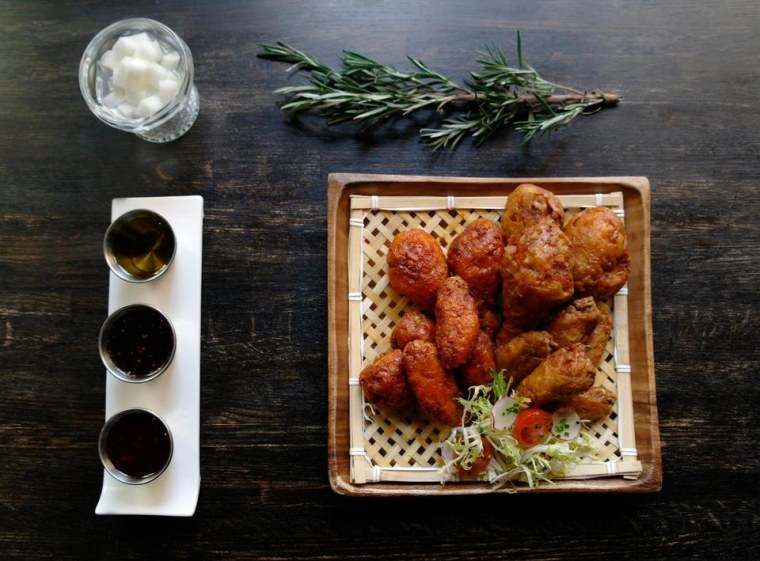 Set on the second floor of an inconspicuous office building in the Koreatown neighborhood, this restaurant has changed its name and design at least four times since it opened in 2007. But one thing has remained the same: It's home to the crispiest, juiciest and all-around best Korean chicken wings I've ever tasted in NYC — and everyone on Foursquare obviously agrees!
It's hard to find a meal under $15 in Sin City, but locals know to head to this spot off The Strip to find the top wings in the city for a super affordable price. The heat of the hot wings ranges from mild to suicide.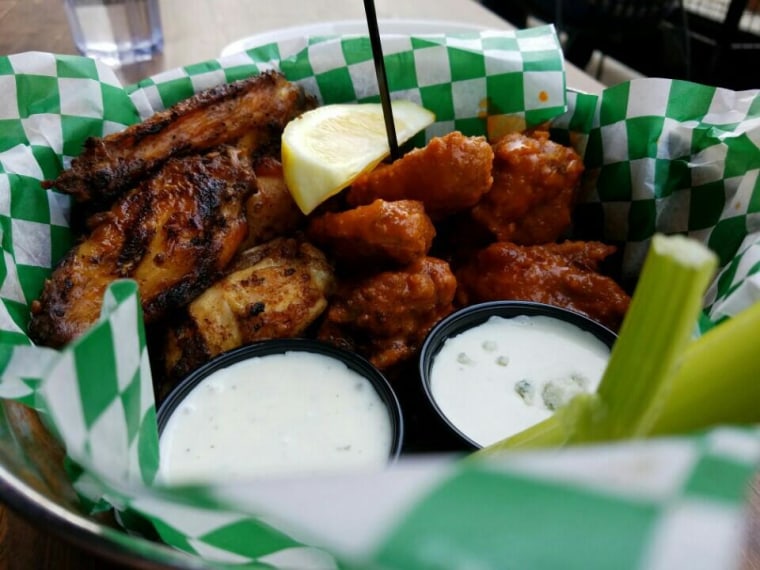 If you love hot wings, you can go with the super popular traditional Buffalo wings or opt for the XXX wings that are coated in a sauce made with habaneros, ghost peppers and scorpion peppers aka the world's hottest pepper. Just be sure to have a beer on hand to help you cool down!
This spot is a year-round local favorite and is sure to have lots of orders for its best-selling lemon pepper wings when the Atlanta Falcons compete at the Super Bowl this year.
Pizza isn't the only food that makes Bostonians flock to this restaurant. The menu is filled with comfort foods like short rib poutine and also has the best classic Buffalo, BBQ and teriyaki wings in town for New England Patriots fans.
Portland may not have an NFL team, but the city is still mad for chicken wings. After opening its doors in 2005, this wing spot became so popular that it expanded into four locations in Portland and even opened up a crazy popular shop in Denver, Colorado (see No. 3). In addition to great sauce flavors like the "Soon to be Famous" Spicy Peanut, all of the wings are from free-range, antibiotic and hormone-free chickens.
Buffalo, chipotle barbecue and mango habanero wings are available every day on the menu and special flavors are offered weekly. It's the city of brotherly love, so you better be ready to share!
*Methodology: These are the top-rated wing joints in these cities according to data from Foursquare City Guide, which takes into account ratings, visit popularity and tip sentiment.