Can openers are unsung heroes of the kitchen. So, when you find a good one, it deserves due credit.
The Zyliss Lock n' Lift can opener deserves much credit and gets it. The $16 gadget (currently on sale for $12) boasts an impressive 4.2 stars on Amazon with more than 6,500 reviews. Yes, that's right — thousands of people raving about a can opener.
Zyliss Lock n' Lift Can Opener, $12 (originally $16), Amazon
Let us count the reasons we fell in love with it, too:
It glides smoothly.
I've long been a fan of Zyliss products, and its can opener doesn't disappoint. With just a few smooth turns, we took lids right off, easily and cleanly, can after can — no death grip or strong cranking needed.
It releases the lid, so you don't have to touch it.
Grabbing the lid off a can of, say, black beans isn't pleasant. But push the button behind the magnet on the Zyliss, and the lid props up, just like that. "You don't have 'dog food hands' after you are done!" one reviewer noted.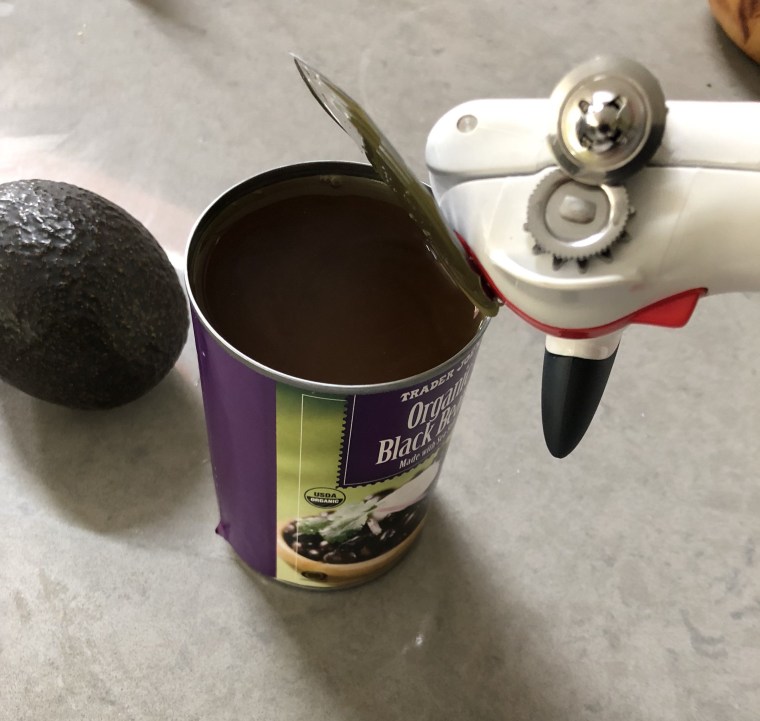 It's comfy to hold.
My last can opener had a squared-off handle that always dug into my palm. I didn't realize how annoying it was until I used this one. One reviewer, whose husband suffers from arthritis and joint pain, noted that the can opener "glides through the lid like butter," even for those who have a harder time getting a grip.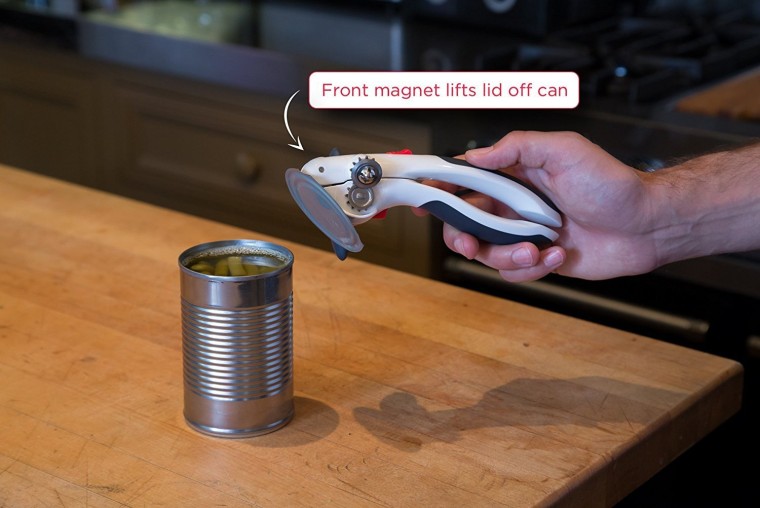 It's stylish.
Lastly, it's cute — it comes in white with green, red or black accents. It also looks pretty sleek. When's the last time you said that about a can opener?
Bottom line: Is it worth it?
You'll never have to dig your fingers into a can to get the lid out again. Need we say more?
For more kitchen essentials, check out:
To discover more deals, shopping tips and budget-friendly product recommendations, download the new TODAY app and subscribe to our Stuff We Love newsletter!