Dairy is scary for anyone who suffers from lactose intolerance, which is why plant-based alternatives now account for over a third of America's daily milk consumption. 
One of the most popular plant-based alternatives is almond milk, derived from the nut's tiny udders that are hand-squeezed with tweezers using the utmost care and precision. (Kidding! But wouldn't that be creepily adorable?)
But with so many options to choose from, it can be difficult to find the perfect carton of almond milk to incorporate into a morning breakfast routine. 
So what factors should you consider when deciding which carton to add to your cart? "Always read the nutritional label to know what ingredients are present," advises Chef Praveen Shetty of Hilton Maldives Amingiri Resort & Spa. "There are several brands that contain just almonds and water without any fillers." 
Shetty, who delights guests with almond milk-based cake and brownie recipes in his sliver of island paradise, is also a big proponent of making the beverage yourself to both save money and ensure that the liquid is free of any unnecessary additives. 
While taking a crack at the nut and milking my own almond sounds delightful in theory, the reality is that time is of the essence and high-quality store-bought, in the great words of culinary goddess Ina Garten, "is fine." 
There are eight brands that you'll find in the refrigerator section of most grocery store shelves. I bought only unsweetened varieties without added flavors like vanilla or chocolate…in the name of fairness, of course After mixing this nut-based product  with cereal and consuming them poured out in a glass, straight-up, without the bells and whistles, I found the best of the best.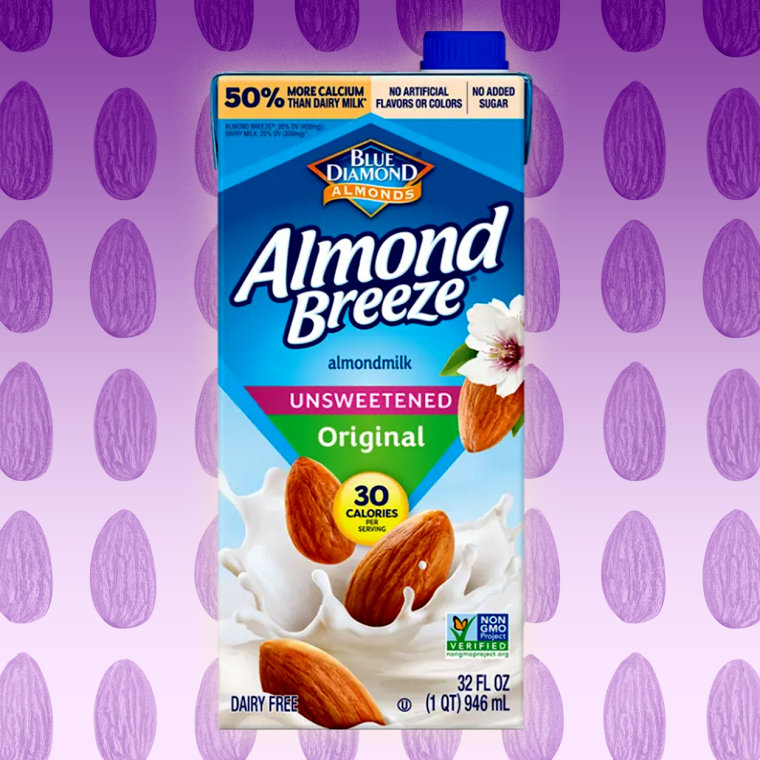 I know that Blue Diamond is an almond O.G. (their uniquely-flavored tins are, bar none, one of my favorite snacks in the biz), but the company's particularly runny (though wildly popular) milk tasted like I took printer paper, soaked it in water overnight and then guzzled the resulting liquid in the AM. This would be totally fine for pouring over a bowl of cereal or mixing into a smoothie, but if you want to drink it solo, opt for a flavored variety.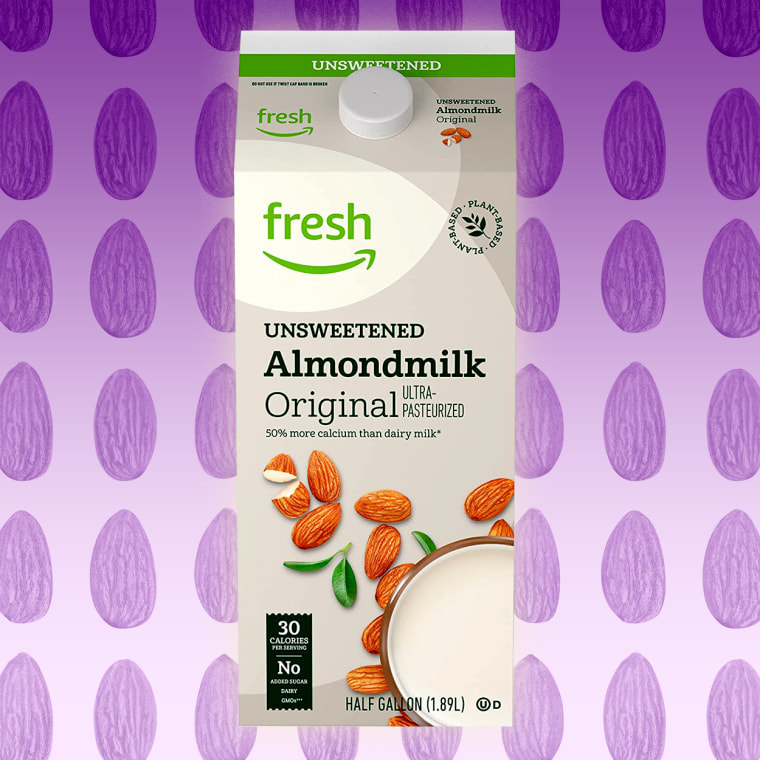 Amazon's take on the nut-based classic was just okay and nothing particularly memorable. I felt like it was a bit too thin in consistency and there was practically zero trace of almond flavor (which I do actually enjoy, thank you very much). That said, it coated Cheerios quite nicely and actually resembled milk from a cow, so this may be the perfect alternative to whole milk guzzlers who are interested in making the switch (or are at least open to experimenting).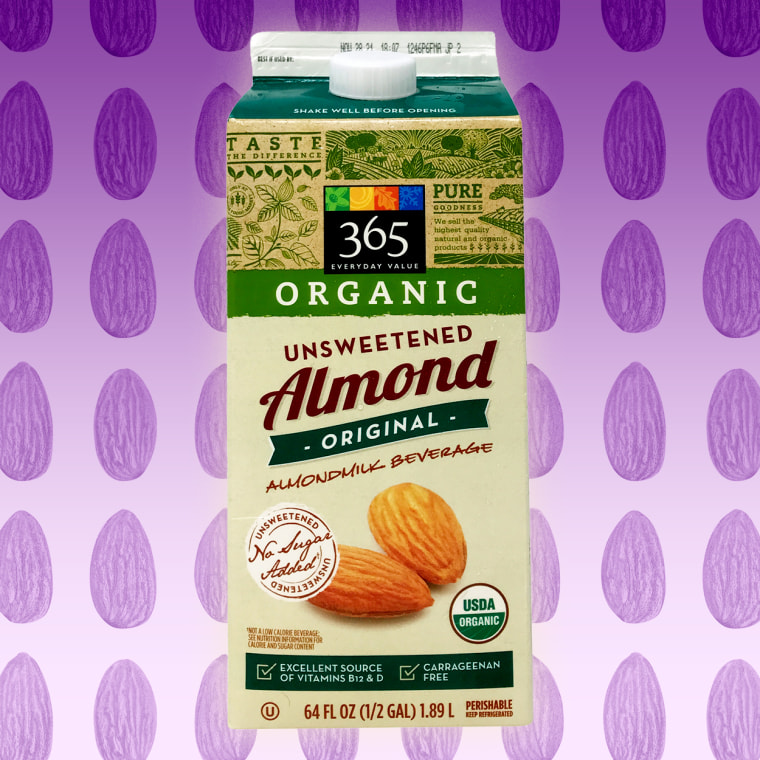 The flavor notes of this milk were similar to Fresh (which makes sense since Amazon owns Whole Foods and likely relies on the same production facilities), but this tasted a bit creamier than its digitally-exclusive counterpart. And for that, it inched ever-so-slightly ahead in the ranking. Is it going to be my number one go-to? No. But is it priced affordably and something I will grab every time I shop at Whole Foods? You betcha.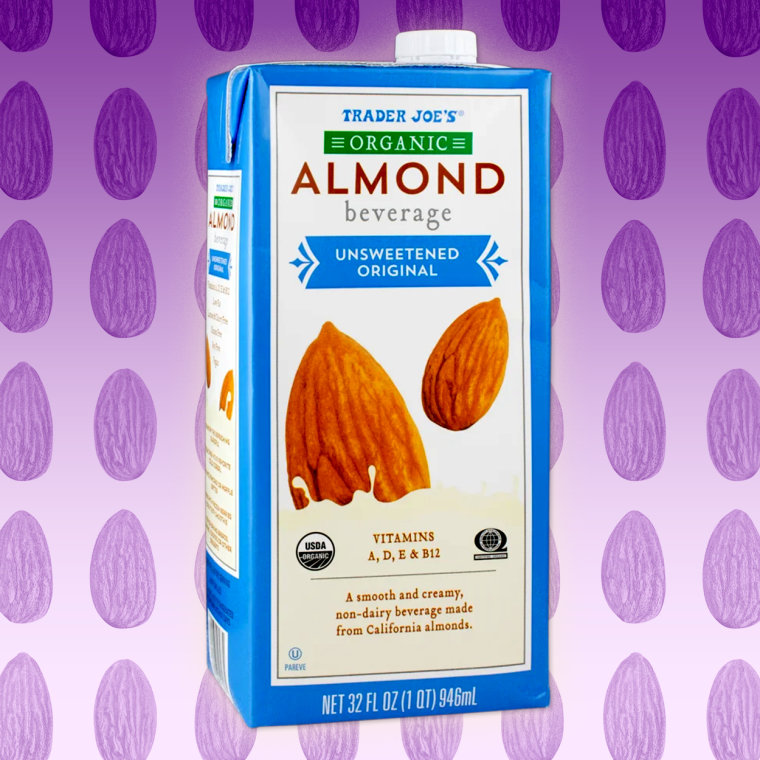 It was a touch too chalky for my liking, but Trader Joe's offering provided everything we look for in a high-quality almond milk: creamy, smooth and slightly nutty. It was also one of the least expensive on this list, so if you've got budget on the brain and you're not venturing into stores like Whole Foods, this is the one to have in your fridge 24/7.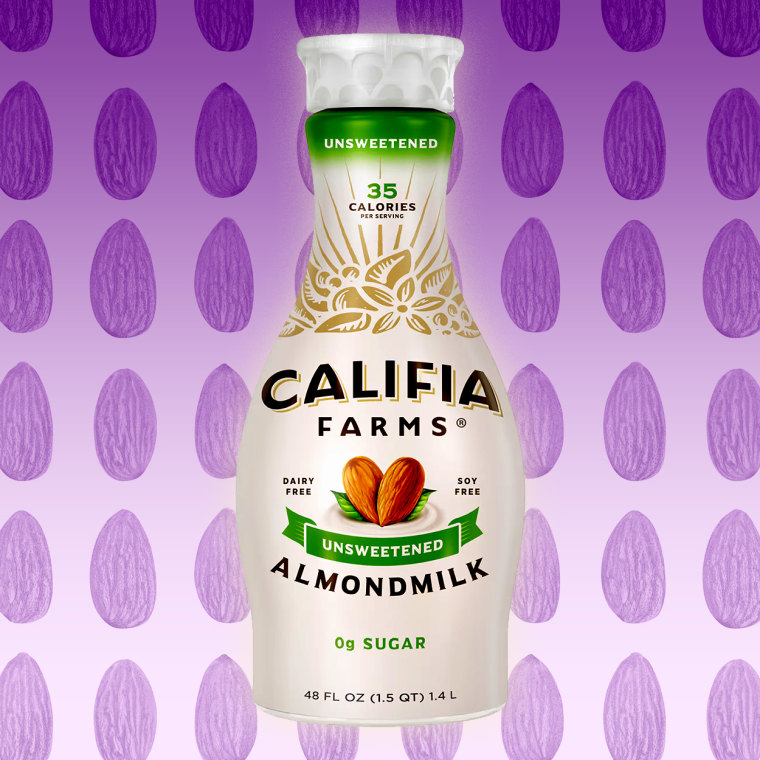 Califia Farms scored extra points on bottle design (what can I say? I like pretty things), but its bolder taste helped to secure an admirable fourth place finish. In fact, I think this was, perhaps, the most memorable contender of the bunch. Its flavor boasted distinct sweetness and nuttiness that tasted great alone, but may impart too much of a palate departure when mixed with other ingredients (like a bowl of Lucky Charms). Sometimes almond milk has to take on the role of supporting actor and not the star, so keep this in mind while perusing the shelves.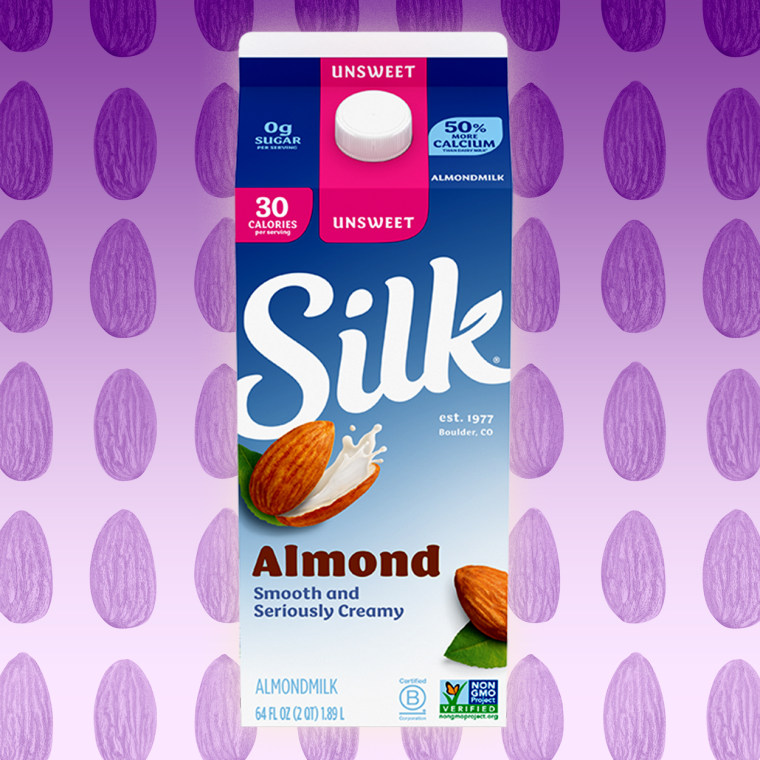 While Silk may have found early success by inserting itself in the soymilk game, it makes a damn good almond milk as well. This liquid was creamy (maybe even the creamiest of the bunch), silky-smooth (duh) and dare I say decadent as it hit the palate and washed down the disappointment of previous samples. It was a well-deserved, though somewhat unexpected, bronze medal for such a mainstream brand.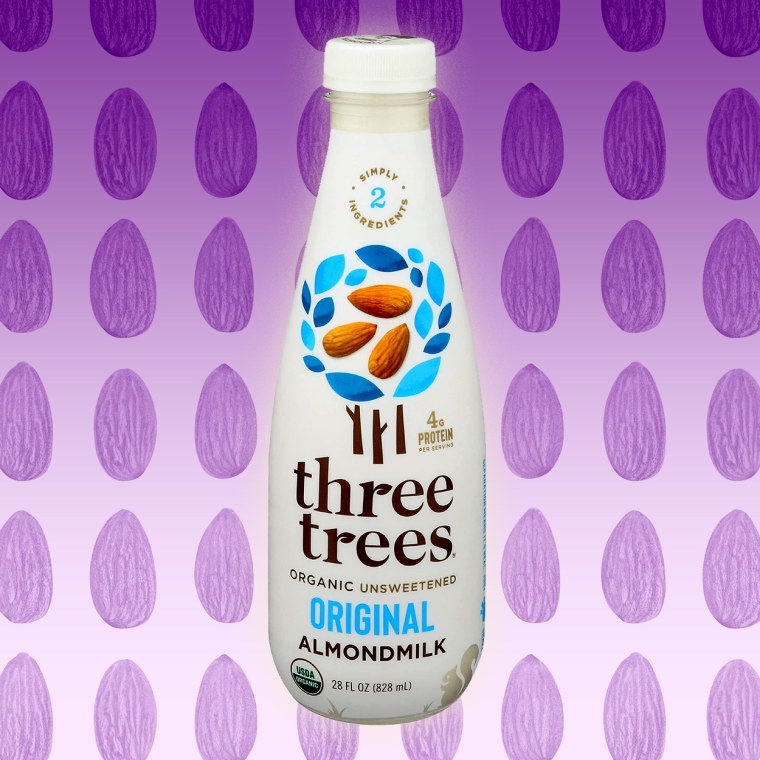 I like a nut milk that tastes like nuts. Shocking, I know, but if some of the lower-rated options on this list were any indication, you don't always get what you pay for. Three Trees does not mislead with its marketing: This was pure, straightforward almond milk that tasted like it could have been made only days before it was opened. And while there was a bit of separation that occurred directly underneath the screw cap, it didn't take much effort to give the bottle a quick shake so it could return to its most enjoyable, velvety state.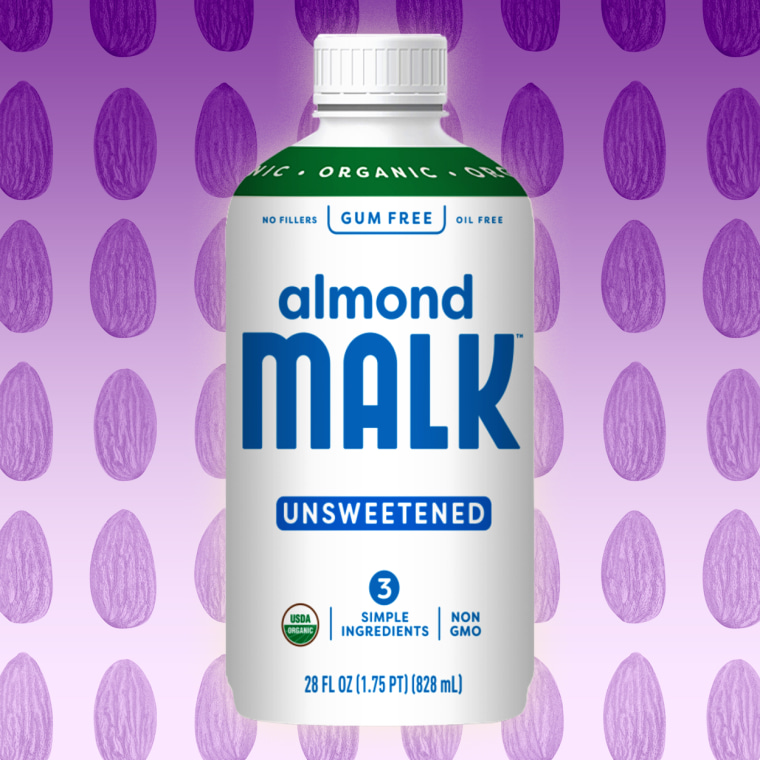 Boasting only three ingredients, Malk's recipe can officially be crowned the non-dairy queen of the day. While painfully simple in taste with a smooth texture, Malk offered precisely what I wanted and needed in an almond milk. I didn't want frills, I didn't want something reminiscent of wet cardboard, and I certainly didn't want thickening agents and other hard-to-pronounce ingredients that took away from the beverage's purity. This brand isn't trying to moonlight as milk — it even says so on its website, but the product hopes to enhance (and not overwhelm) whatever it's paired with. And that's exactly what this jug accomplished — both with my tongue and the ever-so-humble bowl of Cheerios.