Mourning the loss of Liz Lemon, Jack Donaghy and all your other friends at "30 Rock"? Ben & Jerry's has created a new pint to ease your pain: Liz Lemon Greek Frozen Yogurt with Blueberry Lavender Swirl.
"It's as sweet and tart as Liz Lemon herself," Ben & Jerry's co-founder Jerry Greenfield said at the yogurt's unveiling event near the real-life 30 Rock building. The release of the new yogurt coincides with the finale of the TV series, which is coming to an end Thursday night after seven seasons.
Smooth as ice cream, the new flavor is sweet at first but turns delightfully tart with that taste of Greek yogurt. While the notes of lavender are definitely subtle, lemon and blueberry are refreshing on the tongue and blend nicely together.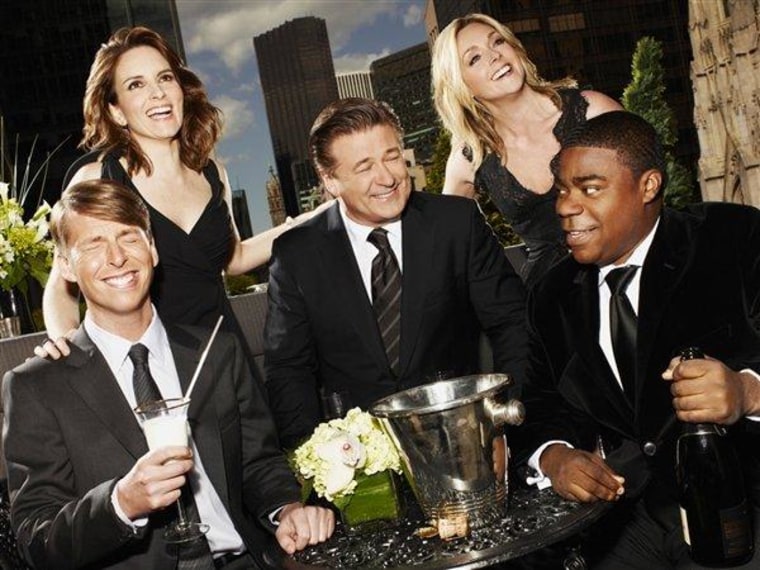 This, of course, isn't the first time Ben & Jerry's has tread into Greek territory — the company already has several flavors featuring Greek frozen yogurt, including Blueberry Vanilla Graham and Raspberry Fudge Chunk. It's also not the first time the company has honored a comedian: Before Liz Lemon, there were Stephen Colbert's Americone Dream, Monty Python's Vermonty Python and Jimmy Fallon's Late Night Snack.
If you're anxious to dig your spoon in the new flavor, you can find it very soon in grocery and convenience stores, according to a company release.
More from TODAY Food:
Ben & Jerry's unveiling '30 Rock'-themed ice cream
What does Ben & Jerry's think of bacon & egg ice cream?