Just because summer is over doesn't mean that ice cream season is a thing of the past. True ice cream lovers are down with the cold treat even when temperatures drop from chilly to totally freezing.
So when Ben & Jerry's announced the launch of four more new flavors on Thursday, we knew we had to get our hands on some pints for the TODAY staff to try.
The new ice creams are part of Ben & Jerry's Moo-phoria line, which means they're lower in calories with about 140 to 160 calories per half-cup serving. By comparison, the same-size serving of a traditional Ben & Jerry's ice cream ranges between 250 and 300 calories. The company released its first three lower-calorie flavors in February, and they've been viewed as Ben & Jerry's answer to the super-popular lower-calorie Halo Top ice creams. Moo-phoria ice creams also have up to 70 percent less fat than the chain's traditional pints.
Unlike Halo Top, Ben & Jerry's Moo-phoria flavors contain no erythritol, sugar alcohols or sugar substitutes, and the company uses real milk, eggs and cream in its recipes. The ice cream bases simply have a lower fat content and less sugar. So though the pints are definitely lighter, they're still way more caloric than the typical Halo Top pints, which usually contain less than 300 calories for a single whole pint.
The new Moo-phoria flavors include Cherry Garcia with a Twist, Mocha Fudge Brownie, P.B. Marshmallow Swirl and Chocolate Cookie EnlightenMint. On Friday, TODAY's editors pulled out their spoons and dug into the pints to determine if the ice creams were worth it.
First up, the Cherry Garcia with a Twist, which comes in at 140 calories per serving (or 560 calories for those eat-it-all pint people). It's the lightened-up version of one of the creamery's all-time best-selling flavors, Cherry Garcia, which was named after the Grateful Dead's late frontman, Jerry Garcia.
The Moo-phoria version is made with cherry-chocolate ice cream, chunks of cherries and fudge flakes.
The original flavor is a favorite of many TODAY staffers, so the pressure was on for the low-cal version to deliver — and it did. A majority of the tasters said that it was their favorite of the new flavors. Several people said that it tasted just like the original. "Now I can eat a full pint and feel a little less guilty," one person said.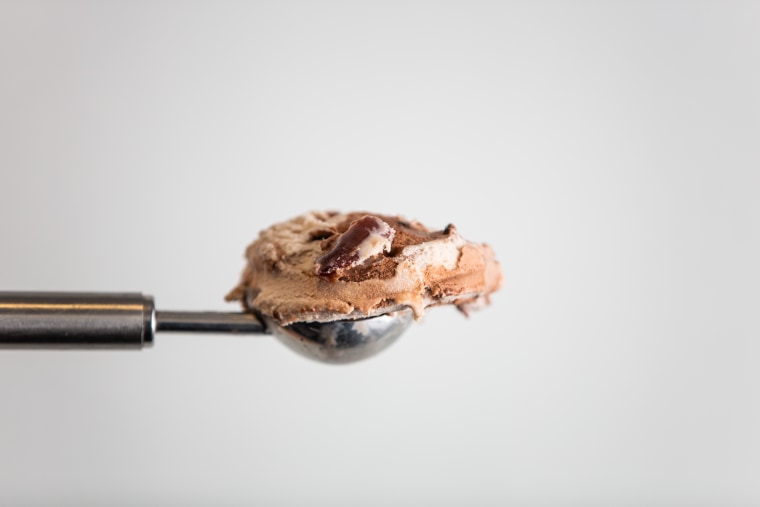 Another taster noted that it "was definitely the sweetest of the bunch" and that it "has a slightly alcoholic-twist to it, which I loved, but it's a very, very strong cherry liqueur type flavor aftertaste that might not be for everyone."
Still, low-calorie ice cream isn't for everyone — even when it's this good. "The Cherry Garcia was my favorite, but I'd rather have full-fat Cherry Garcia," one taster said.
Although the bumped-up chocolate flavor in the Cherry Garcia with a Twist was a hit, the flavor that the tasters expected would have the most chocolate-forward flavor didn't pack as much of a punch.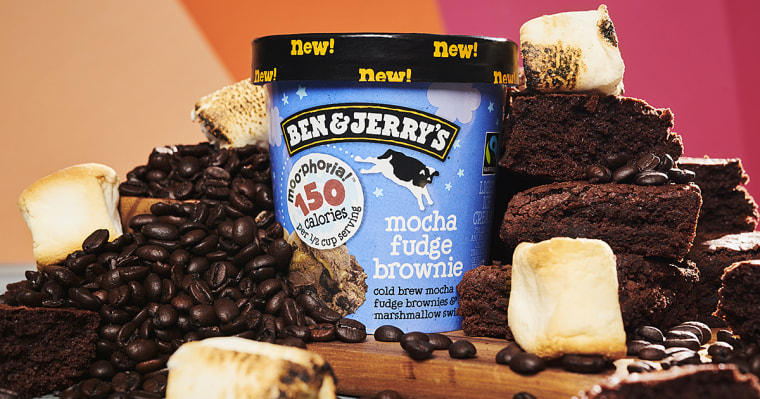 The Mocha Fudge Brownie Moo-phoria is made with light mocha ice cream, chunks of brownies and a toasted marshmallow swirl. It's 150 calories per serving.
Two people thought the flavor was good, but several others thought it was pretty unremarkable.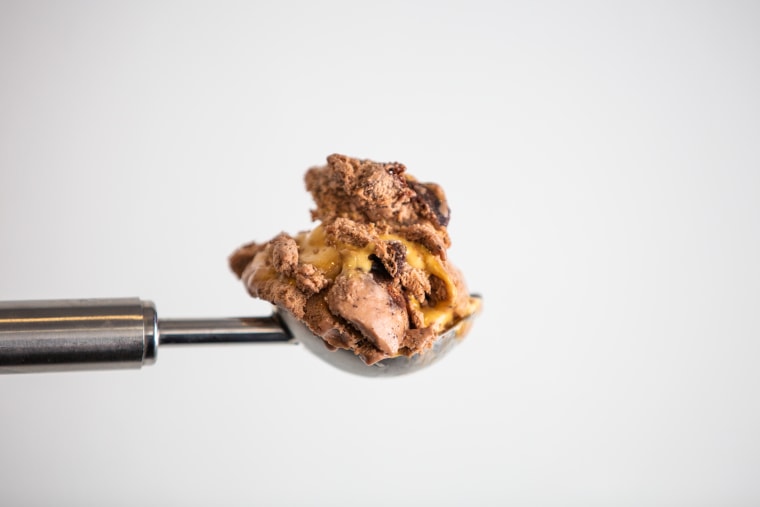 One person felt that it was "too mocha-y," and others were very disappointed with the lack of chocolate flavor.
"The Mocha Fudge Brownie wasn't my favorite, because as someone who loves chocolate, I want it to basically punch me in the face with cocoa-ness — this didn't," one taster said. "But it wasn't bad, just not really worth the calories to satisfy a true chocolate craving."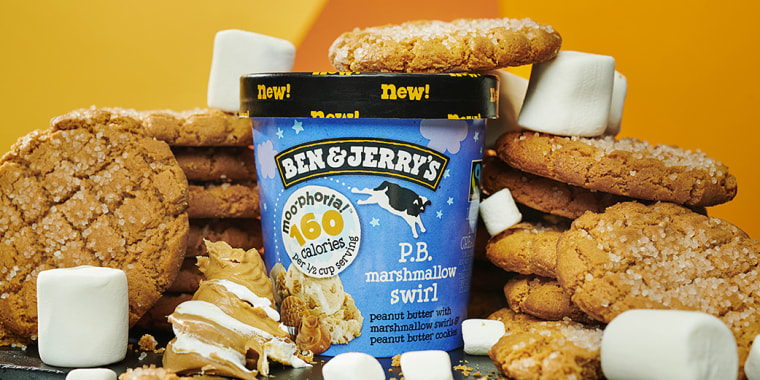 The P.B. Marshmallow Swirl flavor bills itself as a peanut butter ice cream with "gobs of marshmallow" and chopped peanut butter cookies. It rings in at 160 calories per serving.
Though two people thought it was "amazing," another thought "it was creamy and cold," but that it tasted boring and lacked the nuanced sweet and salty peanut butter flavor that should have been present.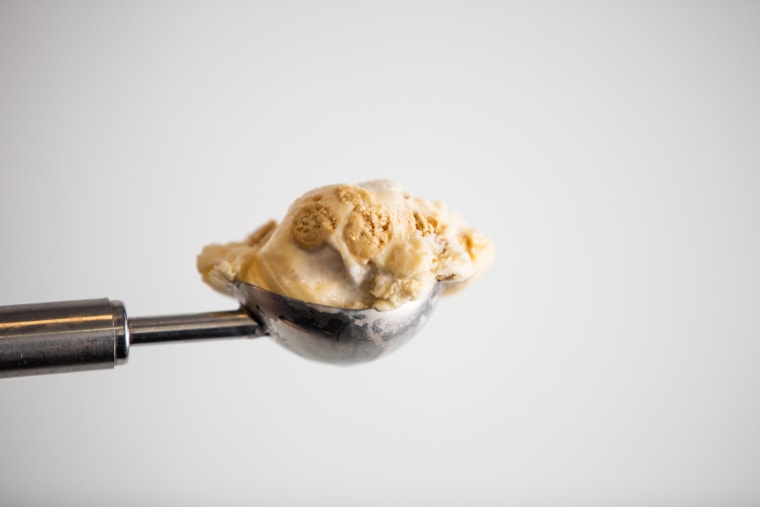 Although it wasn't the overall preferred flavor, it was still pretty well received by the rest of the tasters.
"My least favorite is the peanut butter, but i didn't dislike it," one taster said.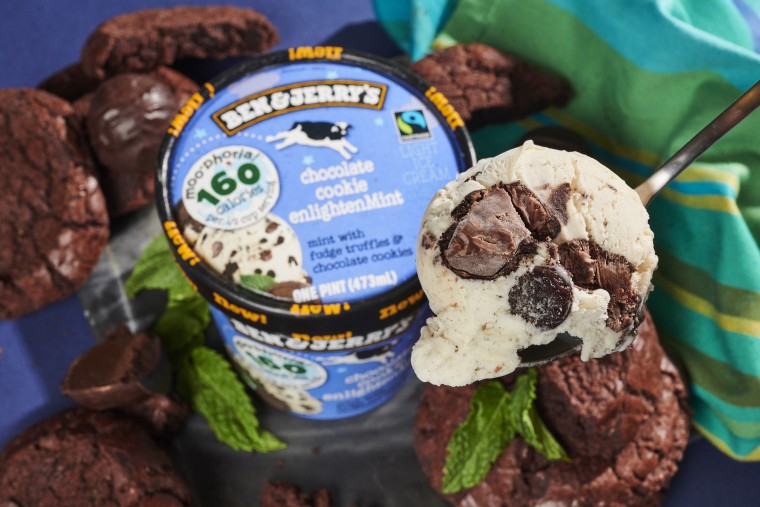 Going beyond typical mint chocolate chip, the Chocolate Cookie EnlightenMint flavor consists of mint-flavored ice cream that's mixed with fudge truffles and chopped chocolate cookies. It's 160 calories per pint.
Mint was the overall second favorite flavor of the bunch. "I loved it," two people enthusiastically said. "I think the airier texture complements the lightness of the ice cream," another said.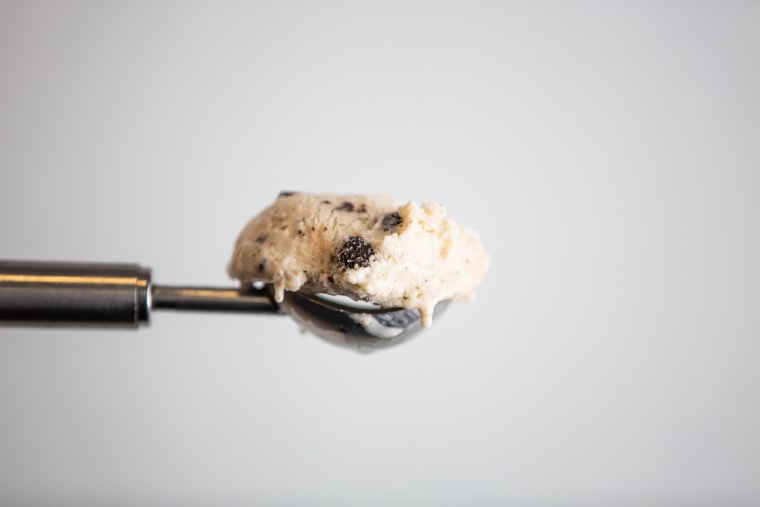 One taster poetically noted that the ice cream had "a little whisper of mint," and others agreed that it was "minty but subtle."
"While many low-calorie ice creams can end up being too sweet, the mint flavor was really nicely balanced," another taster noted.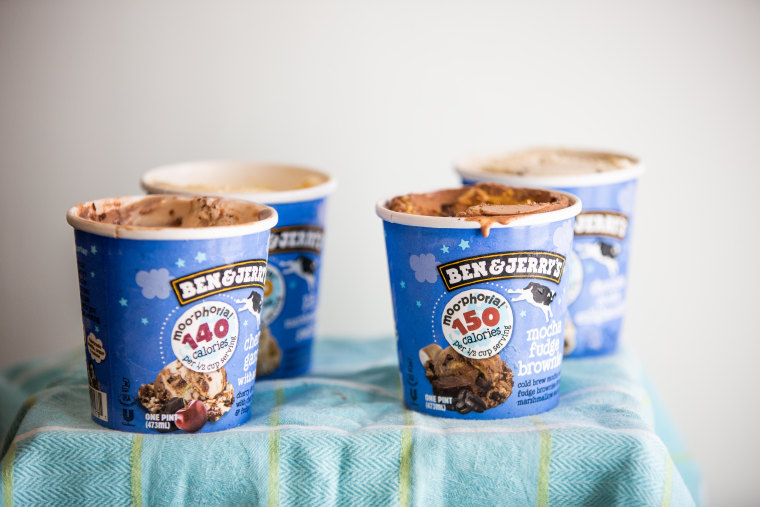 In the end, although many editors were skeptical about the new low-calorie flavors, almost everyone loved the creamy textures of the ice creams. Many were "very pleasantly surprised" and remarked that they "didn't taste like low-fat ice cream at all."
The Cherry Garcia with a Twist flavor was definitely the favorite and even won over a few non-cherry-loving fans.
"I thought they would taste like protein powder like Halo Top," two people said.
One taster said, "It doesn't have a chalky consistency like Halo Top often has. The texture is very similar to regular ice cream, and the best part is they are packed with toppings like cookies and brownies, which is why I love typical ice cream so much. Flavor and texture are certainly not sacrificed for less calories."
Still, everyone noted that there is a difference.
One taster said, "Is it as decadent as real Ben and Jerry's? No. But it's a lighter version that's perfectly enjoyable with very little aftertaste."