Good news, ladies! Thanks to a brewery in the Czech Republic, you can finally enjoy beer just like the fellas.
Well, not just like the fellas. This delicate, gender-specific ale comes in a pinkish-gray marbled bottle with a Pinterest-worthy font across the label, because ... women?
Warning: You might want to grab a can of whatever you've been drinking up until now before you read any further.
According to the product's online store, Aurosa is a special brew that's been "adapted to the elegance of women."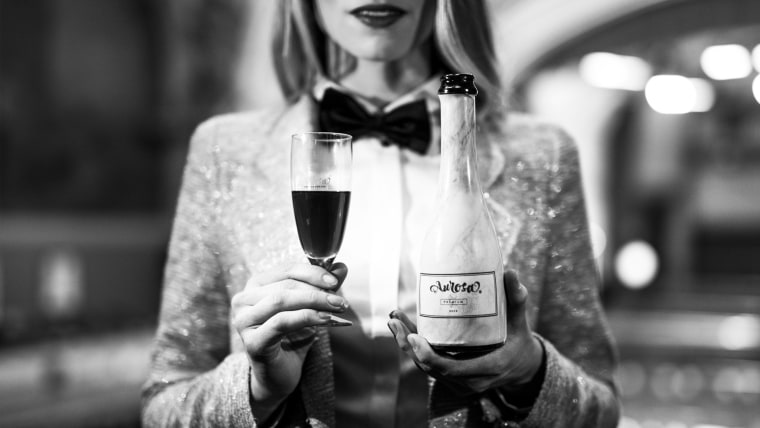 "Our brand was customized to the needs of women, despite the fact that the industry is rather masculine affair," the copy reads.
And the main website goes on to state that the beverage is "a representation of a woman's strength and a girl's tenderness."
Intrigued? Well, if you're anything like the rest of the Internet, then "outraged" might be a better word.
As one commenter on Instagram put it, "If I roll my eyes any harder, I'll go blind."
Yes, it seems women, at least those speaking up online, aren't exactly excited about the "#beerforher" pitch or the idea of paying a premium for a pink package.
The drink hasn't made its way to American shores — yet — but it hit London last week with a price tag of approximately £10 per bottle.
That's more than $12 for less than 12 ounces of beer.
While company has heard the complaints, and shared a message of thanks to those who are "being part of the discussion," Aurosa plans to keep on brewing.
"We really value everyone's opinion and wanted to thank all of you for sharing it," read a statement posted to Facebook. "Our goal is to create a beautiful product in order to celebrate women's femininity and elegance. If you don't find yourself in favor of it, we are truly sorry to not have you on our side, however, we remain truthful to our product. Aurosa was not intended to offend anyone's views or feelings."
So go ahead and raise a bottle of beer for her — and maybe a brosé for him? — and say "cheers!" Or, you know, just grab whatever is in the fridge.