One New York baker has a new approach to dealing with internet trolls: Let them eat cake.
Troll Cakes, a Brooklyn-based bakery run by Kat Thek, is on a mission to make nasty internet commenters think twice by sending them a cake with their own ugly messages written on it.
Thek got the deliciously vicious idea while scrolling through Facebook a few months ago.
A rude comment on entertainer Dolly Parton's feed stuck out to her: "Your momma would be so disappointed in you."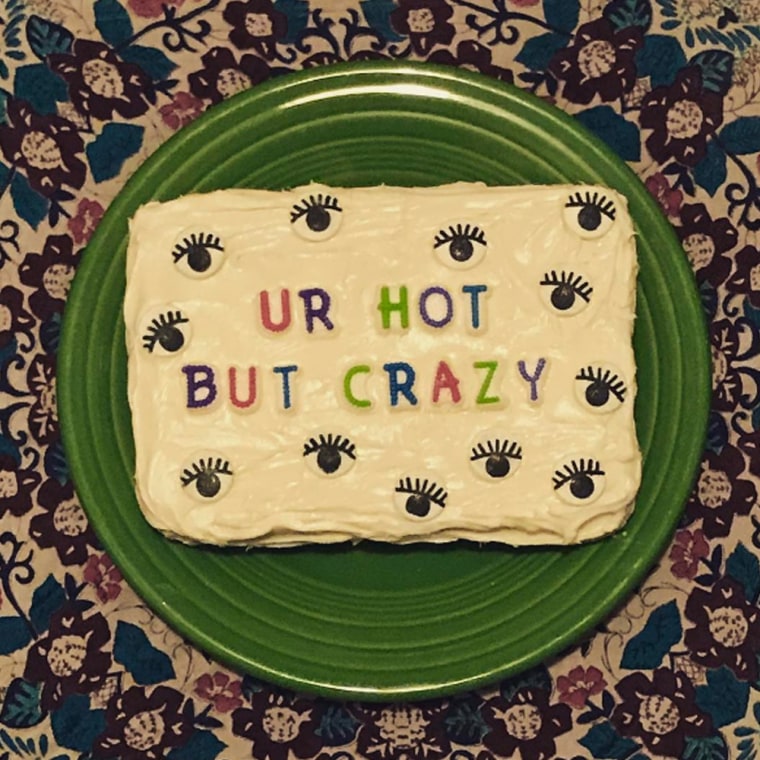 Thek didn't understand why someone would take the time to bash a stranger.
"(I wondered) what is the goal of this?" the 30-year-old copywriter told TODAY. "What are they trying to accomplish?"
Then came an idea: How funny would it be to put this mean message on a cake and send it to the person who wrote it?
After a bit of online sleuthing, she found the Parton-hater's address and mailed her first troll cake.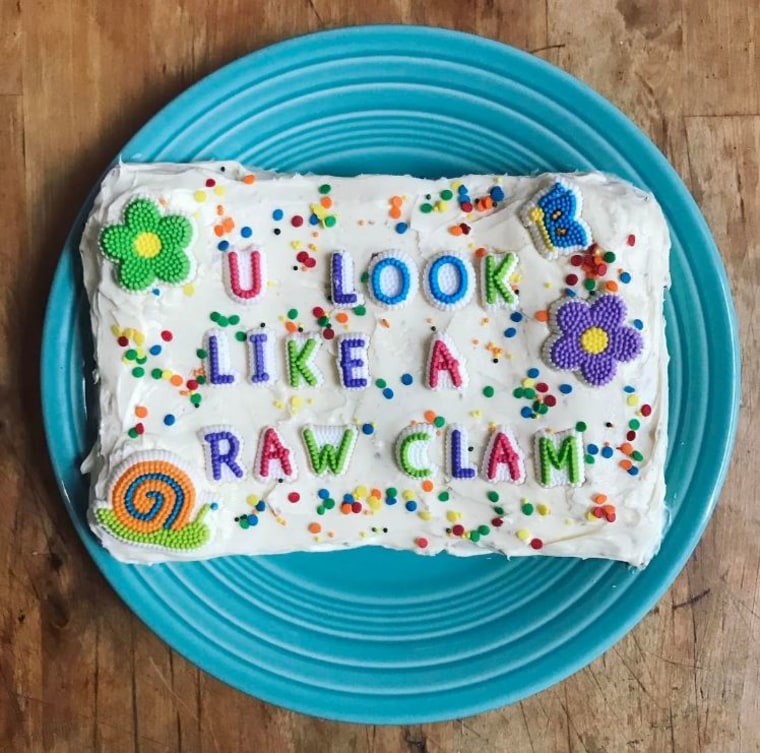 Though she never received a response, she decided to take things further, posting flyers around the city offering to deliver some sweet revenge for anyone targeted by online hate.
Since launching the combo bakery-detective agency in April, Thek, who admits she was never much of baker before, estimated she's sent four or five dozen cakes to unsuspecting bullies.
Her weapon of choice is a chocolate chip brownie cake with whipped frosting, according to her website.
"Troll Cakes look mean but taste nice," the site advertises.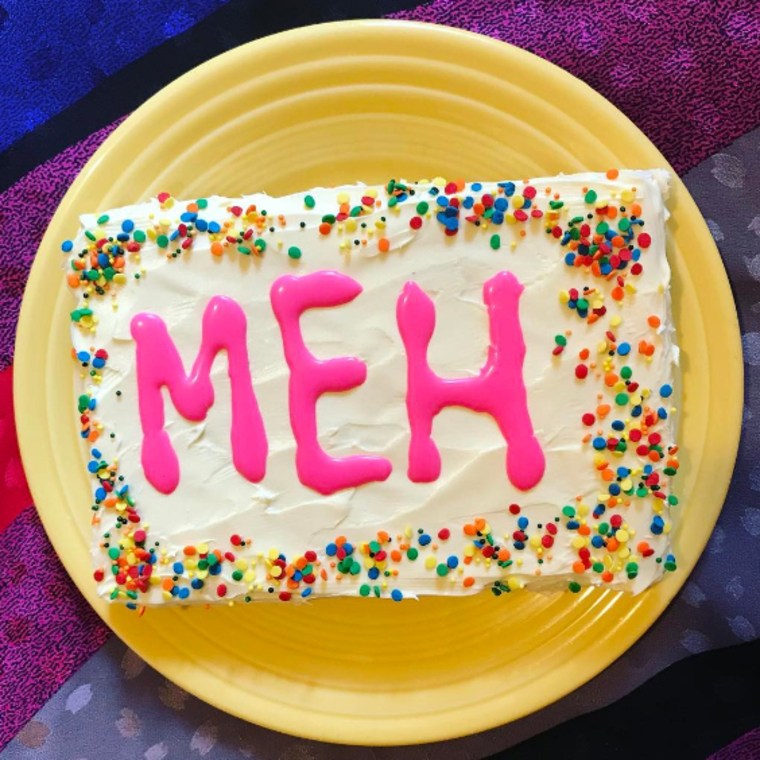 The cost of the Troll Cake alone is $35, but if Thek has to do the detective work to find an address, the experience costs the sender $60.
She prefers to send cakes to the person's workplace, for two reasons. It's often easier to find online, and she loves the idea of someone excitedly opening a surprise dessert, only to eat humble pie once their co-workers see the snide remark immortalized in frosting.
Currently, Thek runs her business out of her home in Brooklyn, baking over the weekend and mailing on Mondays or Tuesdays.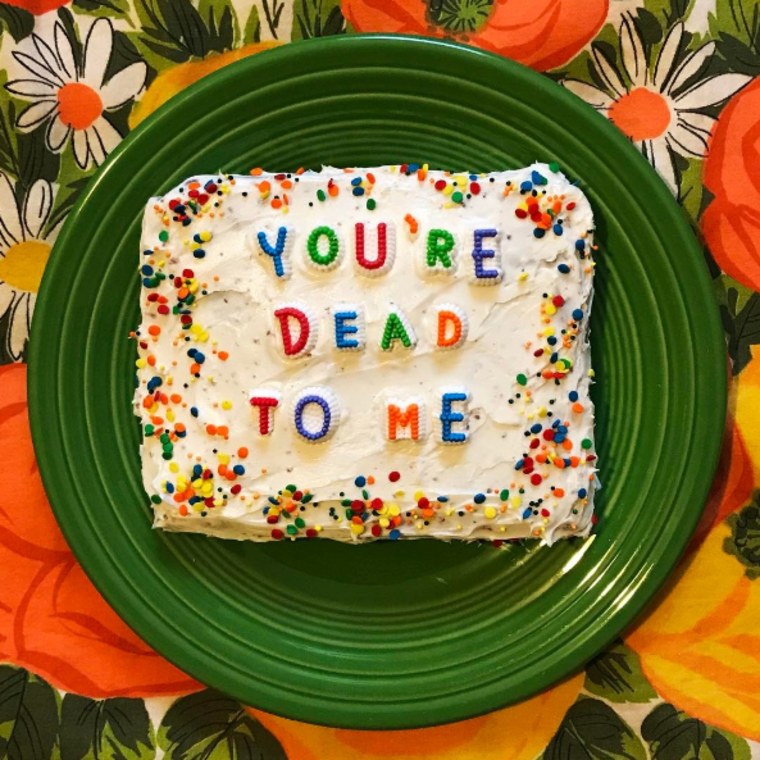 But the idea of opening her own Troll Cakes shop one day seems "pretty cool."
There is also a Troll Cakes Instagram that Thek updates daily, but proceed with caution, dear reader, as some of the R-rated remarks are not exactly safe for work.
Thek said she loves Troll Cakes because she gets to do all of her "favorite things."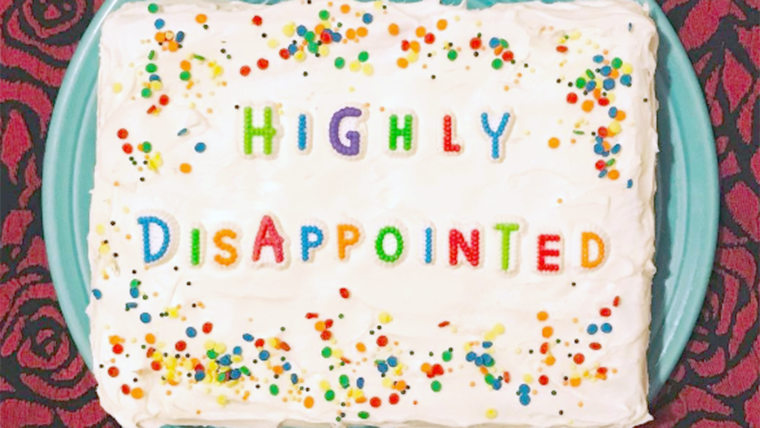 "I get to be nosy, I get to eat dough, I get to use the mail," she said.
After dozens of cakes, she has yet to receive a response from any of the trolls, but she's bracing herself for it.
She often thinks to herself, "Today's the day I get a hateful sandwich in the mail."