After more than two decades together, the Backstreet Boys are still keeping their ambitions larger than life.
This time, they're taking on a new venture that has nothing to do with singing and dancing. (Well, maybe not for some!)
During a recent trip to Cancun, Mexico, the longtime boy band revealed in an exclusive interview with Tasting Table that they're planning to start a tequila brand.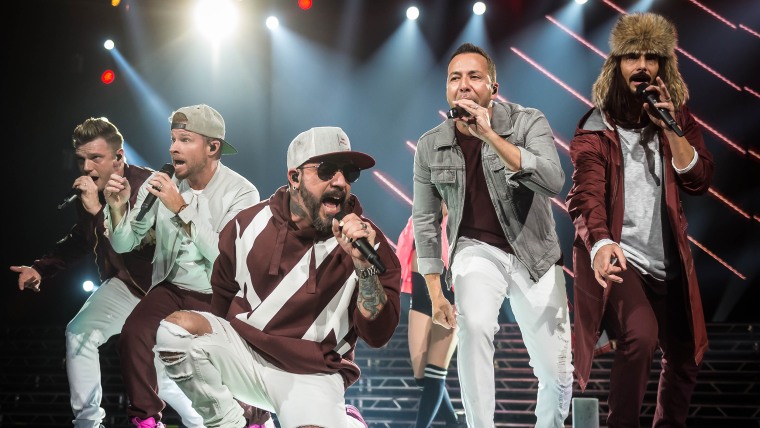 The idea stemmed from the group's collective interest in the spirit made from agave and their individual preferences on the liquor's aging.
"I like a good reposado or añejo," band member Kevin Richardson told Tasting Table of his (one) desire for tequila that's darker and has been aged for at least two months.
"That leads us into talking about our tequila venture that we'll be coming out with," Nick Carter said. "[We] just need to find a partner here in Mexico."
The group didn't spill any further details about the project, but now we know that love wasn't all the group had to give.
If all goes as planned, the Backstreet Boys will join a number of fellow boy banders who've jumped into the food and drink industry. Justin Timberlake, Jordan Knight, Nick Lachey and Donnie and Mark Wahlberg are among the many music titans from the early 1990s who've broken into the business.
And, of course, they won't be the first celebrities to venture into the tequila market. Most notably, George Clooney and his business partner Randy Gerber sold their Casamigos tequila company to Diageo for a reported $1 billion in 2017.
Just think: A couple tips from Clooney, and the Backstreet Boys could be the next, big tequila-made billionaires. We certainly want it that way!