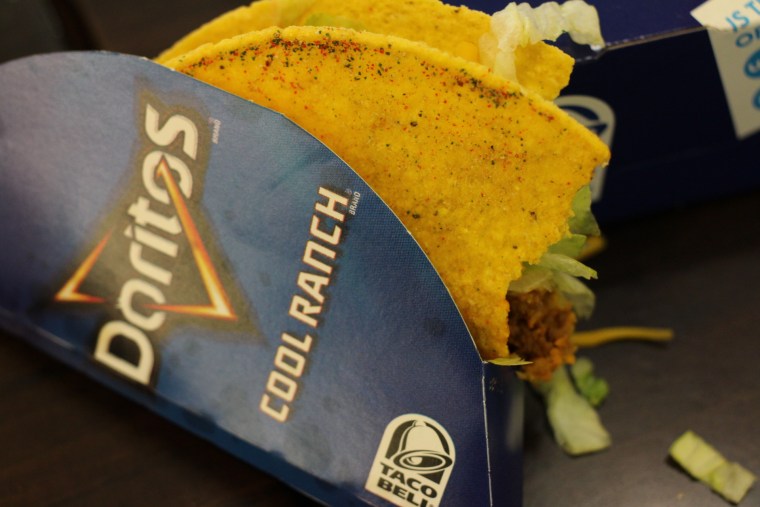 Nuclear fission. The Oslo peace accords. Voltron. And now, another history-making epic combination is here: Cool Ranch Doritos Locos Tacos from Taco Bell. The dynamic flavor duo will officially launch March 7, but TODAY.com got a special sneak taste test Wednesday, in a downtown New York flower shop. My official journalistic tastebud investigation results: zesty! Cool! Ranchy!
Indeed, it really tastes exactly like both a Taco Bell taco and a Cool Ranch Doritos chip. This is a co-branding match made in heaven.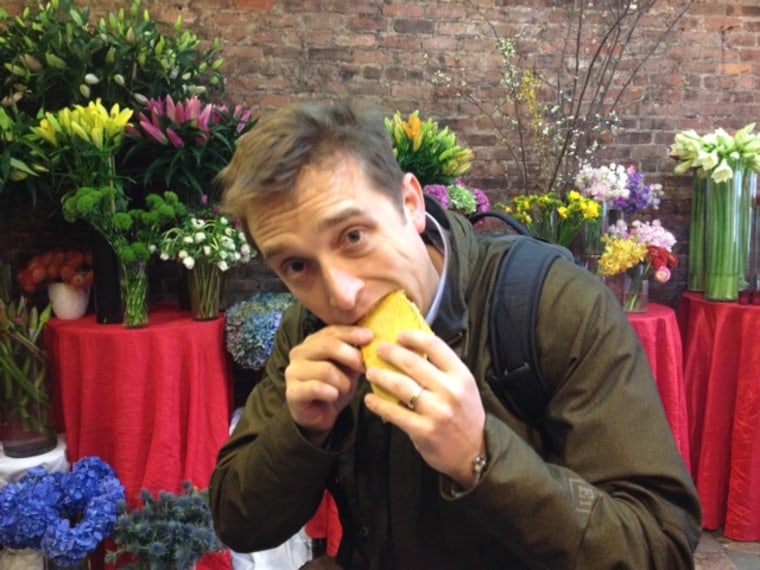 The flower shop was a Valentine's Day tie-in that made the stunt a bit more fun. To get in, I had to go to Ariston's flower shop in Manhattan. My secret instructions (from Taco Bell's PR team) told me to go to the counter and ask for a "blue bouquet."
The flower shop woman at first played coy and gestured to a series of blue flowers in vases by her side. "We have plenty of blue bouquets to choose from here," she said.
"Do you have anything a bit... zestier?" I asked.
She reached underneath the counter and pulled out the long-sought trophy, a single Taco Bell Cool Ranch Doritos Locos Taco in a bed of baby's breath flowers. I dove in with vigor. Yums. They really pulled off the Cool Ranch Dorito flavor. I had tried the nacho flavor and felt that it tasted a bit muted, but this was just like eating a Doritos chip with a full Taco Bell taco inside.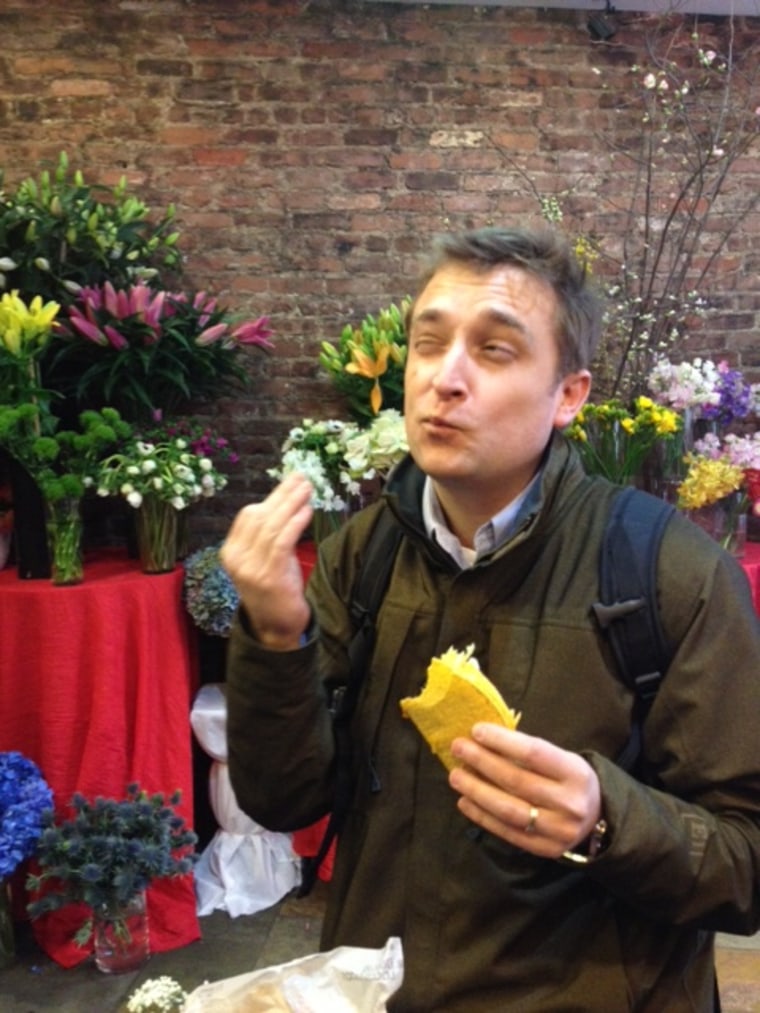 When you get past the cool ranch shell, you get right into the Taco Bell beef, lettuce and cheese. Neither the cool ranch nor the taco filling overpowered each other. The combination isn't shocking or "OMG, what have I put my mouth?!" It's more like, "Of course! Why didn't they do this sooner?"
It'll either strike you as "awesome" or "gross." If the public's reaction to the nacho flavor in 2012 is any indication (it was Taco Bell's "most popular launch ever, according to the company's CEO), we're guessing most people are going to find Cool Ranch Doritos Locos Tacos "awesome."
I think the best way to put it is that if I was in elementary school again, this would be exactly what I would ask to dine on at a late-night, soda and video-game fueled sleepover party.
More from TODAY Food:
Like the molten chocolate cake at Arby's? So does dessert's famed creator
Baked, not fried: Healthier flautas, tostones and more Latin classics
Lure your Valentine with the sweet smell of pizza cologne