When you're in love with Waffle House and in love, there's only one thing to do: feature the chain on your wedding day, of course.
When Scott and Katherine (Santa Cruz) Sheely met on the dating app, Bumble, in December 2015, it was difficult to know what to expect. On their first date in Atlanta, the couple discovered they each were already involved in a romantic relationship ... with Waffle House.
"When he told me he was in love with Waffle House, I knew he was the guy for me," Katherine told TODAY Food.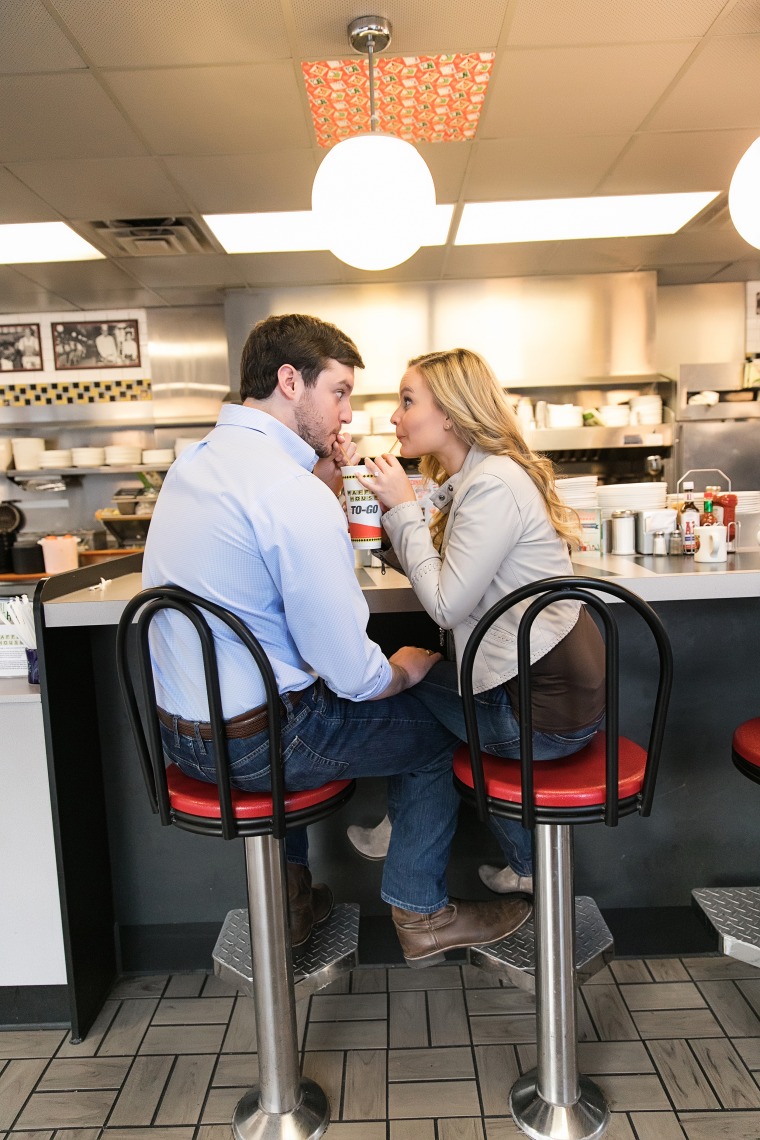 The Sheelys grew up going to the popular breakfast chain in their Mississippi and South Carolina hometowns and especially adore the All Star Special. During their first encounter, they bonded over the dish's bountiful options and how they get their eggs the same way: scrambled with cheese. They prefer their hash browns "chunked," which means it's served with ham, and Scott adds cheese. Restaurant customers can order the fried potatoes "covered, smothered, chunked, diced, peppered, capped, topped or country."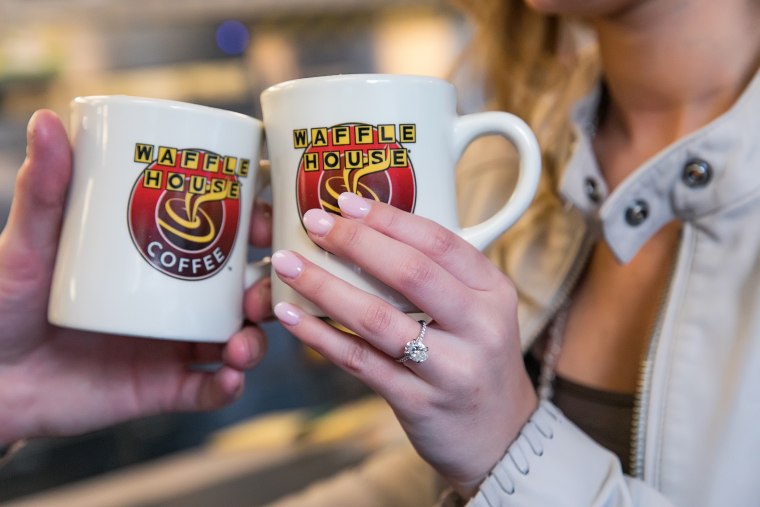 They also enjoy making their platters into sandwiches and have competitions to see who does it best (the last contest was Wednesday).
So, when the Sheelys began planning their wedding and Katherine saw a Waffle House food truck around town, naturally, they had to book it for the big day. Before tying the knot on June 9, the Sheelys sent out save-the-dates that foreshadowed what kind of food would be served.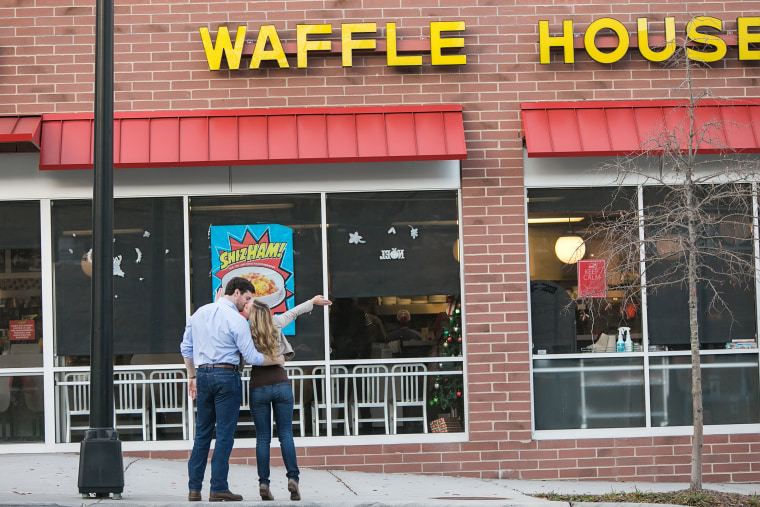 "I told our photographer (Genya O'Neall of VUE Photography) that I trusted her judgment, but my only stipulation was that we had to have some engagement photos at Waffle House," Katherine told TODAY Food. "I think she was a little taken aback."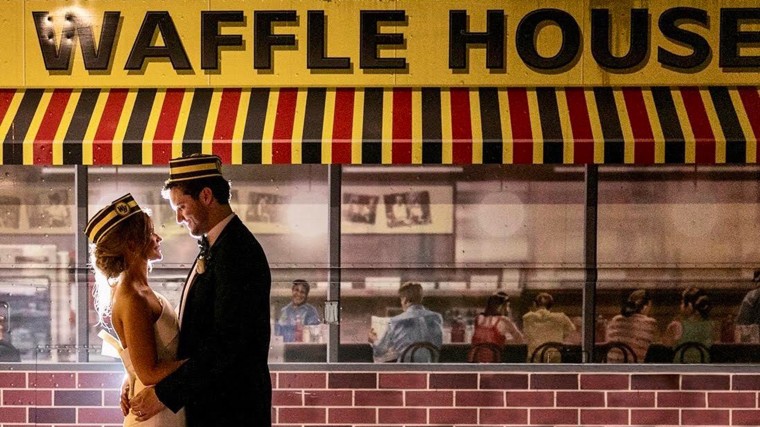 Still, the photos came out as sweet as the Sheelys' love for each other.
On their wedding day, the Sheelys arranged for the Waffle House food truck to arrive at the end of the night, when their guests would be ready for a late night munch after being on the dance floor. The band called it quits and announced that Waffle House was waiting. The newlyweds popped into a vintage Rolls Royce and rolled up to the food truck window.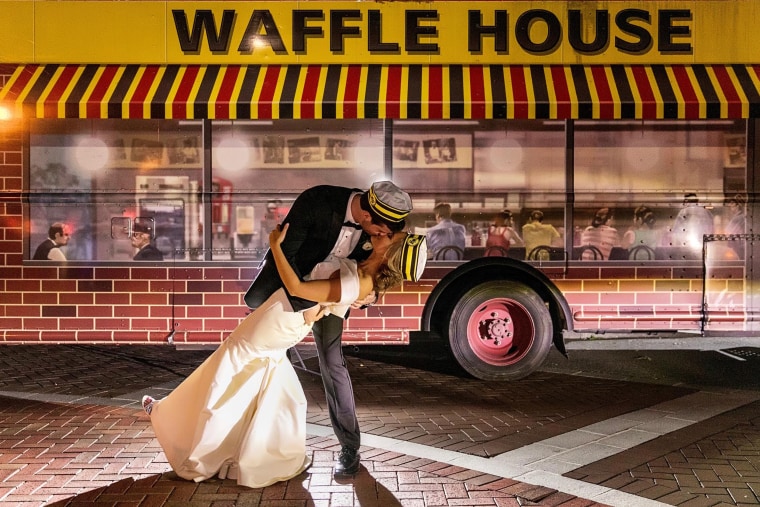 And they lived happily "waffle" after.