Remember when cucumber water at the spa was a treat? Grocery stores have been carrying aloe and coconut water for some time, and are now stocking newer varieties made from honey, maple syrup, watermelon, and even artichoke. As soda consumption continues to decline, beverage companies are doing whatever they can to find the next coconut water—now a billion dollar industry. Globally, it's projected that the entire flavored water market (of which these fruit and vegetable waters are a segment) will reach $36.7 billion by 2019. This represents a compound annual growth rate of almost 12 percent a year.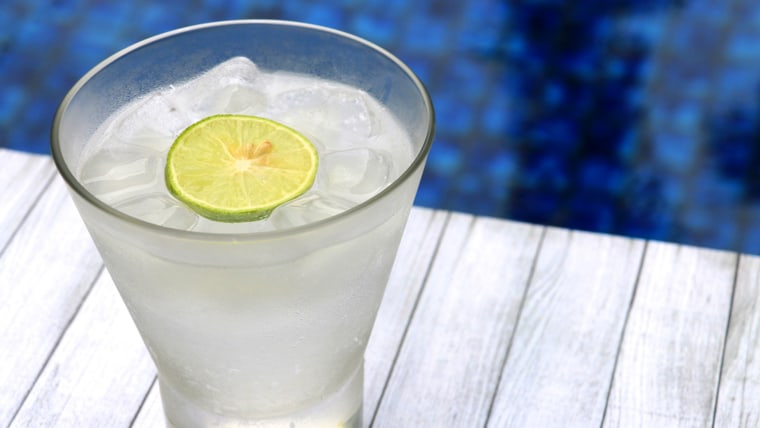 There are no significant studies of whether, for example, maple water, which boasts electrolytes and manganese and has half the sugar of coconut water, carries the same antioxidants as maple syrup. Products like WTRMLN WTR (that's watermelon water for the vowel-challenged) are essentially just the cold-pressed fruit itself. If someone really wants some watermelon nutrients, they'd get more out of eating watermelon triangles instead of spending over $4 on a 12-ounce bottle. The same goes for honey water which, as Bee's Water points out on a brochure, "has been used in Ayurvedic medicine for centuries." Making your own isn't hard—mix hot water and honey together then either drink it hot or wait for it to cool down. Voila! Don't even get us started on the now-maligned asparagus water (water with three stalks of asparagus) that Whole Food was selling for $6.
One of the stranger waters to show up on grocery shelves is Arty's artichoke water. The company bills it as being an easier way to consume artichokes than actually eating them. (If only the man who sued a restaurant for neglecting to tell him not to eat the entire artichoke had known about Arty water!)
Plant waters aren't bad, as they get people drinking water and are a much better option than soda or juice. But they're not a miracle food either, says Alissa Rumsey, a registered dietician and spokesperson for the Academy of Nutrition and Dietetics. It's important to keep in mind the healthfulness of these beverages might be outweighed by what they do to the rest of your diet. Rumsey says one of the negative side-effects of the juice craze has been that "people drink a juice and think they've had their fruits and vegetables for the day. You'd have to drink a lot to get the same benefits that you do from the full vegetable," she says. Even then, you're missing important components like fiber that are stripped away in the juicing process.
Though unflavored versions of coconut or maple water contain only one ingredient, that isn't the case for all of these products. Honey water uses vegetable juice for color, adds vitamin C, and uses phosphoric and malic acids—both flavor enhancers. Birch bark water (a similar idea to maple water, tapped directly from the tree) is also sweetened with cane sugar in the unflavored variety.
Overall, the flavored water trend may be a side effect of the way we view food itself. "We think too much about the different part of the diet," Rumsey says, for example, whether something is "high in fiber or low in sugar or high in vitamin E." If you just focus on eating whole produce instead, you don't have to worry about these things. "There's no marketing hype, but it's the easiest way to get all of the nutrients you need."