When's the last time that spice rack was thoroughly cleaned? A week ago? A year ago? Possibly never?
If you're not really sure, then there's no time like right now to start.
Get your spring cleaning routine on the right track by taking the time to carefully check each spice bottle, jar or shaker and toss any of those spices that have been sitting around a little too long. Some spices are known for providing powerful health boosts (not to mention, they also add great flavor to foods), so it's important to keep them fresh.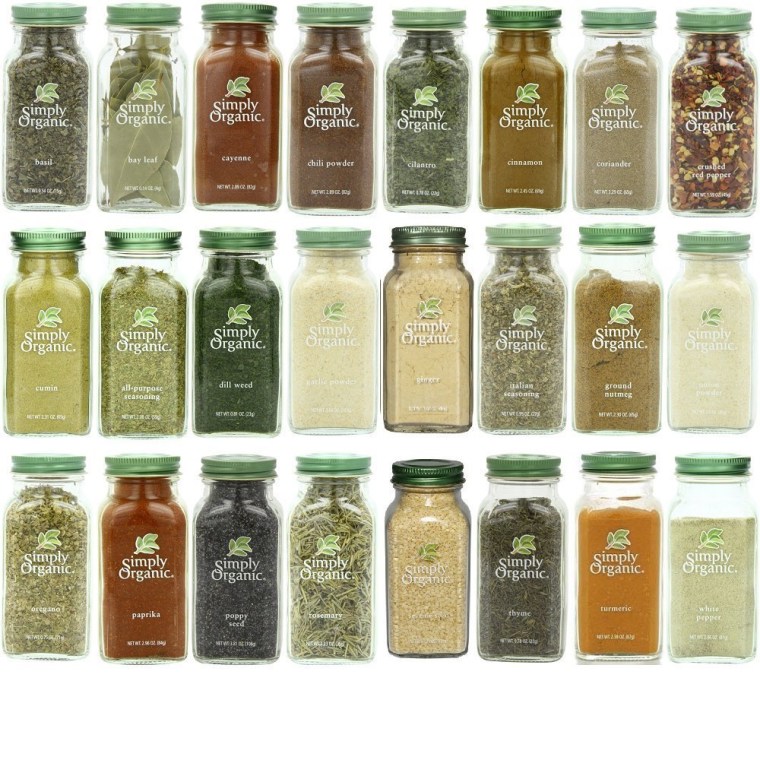 But how should you start spring spice cleaning?
Let's face it. Spices are one of those things that we just tend to collect over time. Since they don't really emit any odors as they start to get stale, it's hard to know exactly when a spice has truly passed its peak. This week, spice company McCormick took to Facebook once again to help customers find out if their bottles of dried parsley, oregano or onion powders were really, really old.
"When's the last time you took a peek into your spice cabinet? You should see 'Hunt Valley, MD' on McCormick labels. If you see 'Baltimore, MD,' your spice is at least 25 years old!" McCormick posted. It's since been shared over 1,600 times.
The Maryland-based company, which has been selling spices since 1889, used to manufacture all of its products in Baltimore, where the company was founded. But it has since moved its production center to Hunt Valley, Maryland, a suburb of the city.
Another way to quickly tell if that McCormick spice is past its prime? If it's in a metal tin — dump it. With the exception of black pepper, the brand hasn't sold spices in tins for 25 years.
But of course many home cooks stock their cabinets with spices from different brands.
Chef James Briscione, the director of culinary research at the Institute of Culinary Education, shared his kitchen tips with TODAY Food on the best ways to keep your spice rack in top shape.
1. Just bought a new spice? Write the month and year on the label. This is a simple trick Briscione and his staff do every time a new spice is opened. This makes it much easier to keep track of how fresh something really is. Some spices in particular have a tendency to outlive others.
"Nutmeg is one," Briscione told TODAY. "You use it in small quantities and usually only during fall and winter. Five years can go by easily."
If you're constantly opening a spice, that means it's being exposed to air more frequently and you'll likely have to replace it sooner.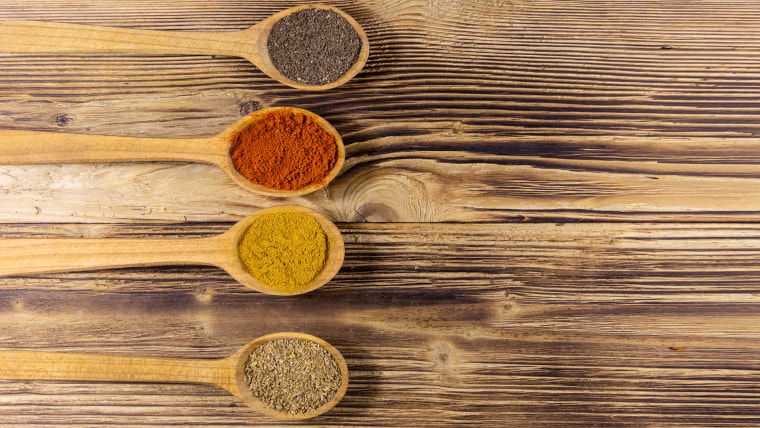 2. Don't just look at 'Sell By' dates. Take the cap off and smell it. "I think we're becoming more and more aware that expiration and use-by dates can be used to the business' advantage and have an abundance of safety in mind," Briscione said.
Since some expiration dates can be arbitrary or confusing, it's OK to use your best judgement by using your senses: sight, smell and touch. The spice itself should be bright and fragrant. If it doesn't have any smell, it likely isn't strong enough to flavor your food. If stored in a cool, dark place, a spice should be OK to use as long as it holds its vibrant color, too. However, a spice stored in an area that gets a lot of light will show discoloration much more quickly and lose its flavoring power.
3. To grind or not to grind? Pre-ground spices might be more convenient but whole spices last the longest because the essential oils are kept inside and that's where the majority of the flavor is. According to Briscione, those whole spices can last three to four years, which will ultimately save you money. Once spices are ground, however, there is more surface area and they will quickly lose their "chemical compounds" that make them such great flavoring agents. In general, ground spices may last one to two years maximum, while dried herbs can last up to three years.